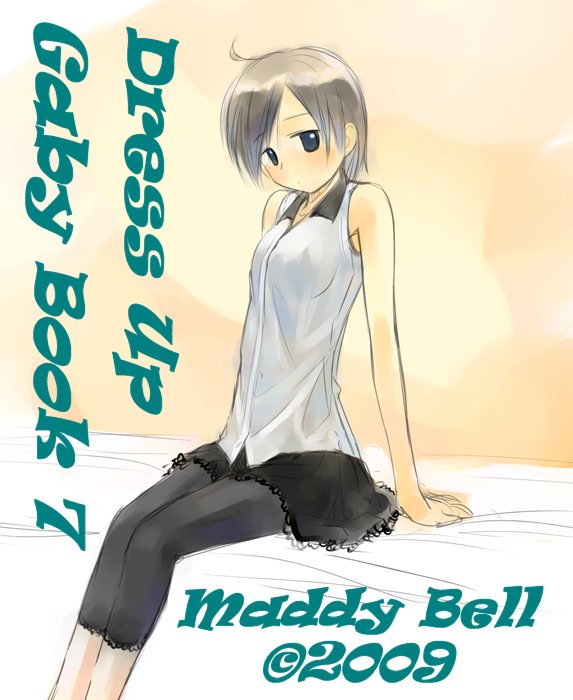 Chapter *7.25*
She's A Trier
Well we were past half distance now and the pair of us were safely positioned in the lead group of seven riders that was now lapping at just over forty kph. I knew a couple of the others by sight, I guess they recognised the Apollinaris contingent too, everyone up here was pulling their weight, well Roni missed a couple of turns but she wasn't the only one.
It might sound a bit boring but there were a few escape attempts but the high pace meant that no one got more than a few metres advantage. We have a team plan for when this comes up and we were both prepared to put it into action. In short, Roni provides a distraction to take the heat off me hopefully giving me a clean shot at the sprint. Look its not my fault that I'm faster in the gallop so don't make out that Ron gets the shit end!
Round and round we went, I took one of the primes and scored points in the others, Ron scored all the points on the second one with her attack.
"Ding, ding, ding, ding, ding!"
We rattled over the cobbles for the penultimate time and everyone noticeably eased off a bit. That was Roni's cue, as we turned onto the back straight she took off like a scalded cat for the second time this afternoon. The chase came quickly, not that I assisted of course – the escape was brought to heel by the Kaiserthermen turn, Roni winked at me, I wasn't the only one who saw it had had the desired effect.
I placed myself ready for my own effort, around the last corner; hold it, not too soon now.
"Come on Drew!"
"Go 'pollinaris!"
Then things started to happen, the lads in front started their final effort and gained a metre or so before I hit the turbo button. The finish line was on the cobbles and we hit them at full tilt, not the best experience but it makes you concentrate! I pulled level with the leaders and we barrelled towards the line with centimetres between us.
The red fog started to descend as I pushed beyond the limit. I eased ahead over the last few metres as the others ran out of juice before me. I punched the air as I crossed the line; the first rider to join me as I freewheeled was Roni.
I raised my eyebrows in a silent question.
Her sparkling smile said it all, "on the line." She confirmed.
I'm gonna have to watch my teammate; she rode harder than me today! We rattled to a halt and collapsed in each other's arms.
"Roni! Drew!" Dad's voice registered in my mind.
"Drew." Ron mentioned as the first flashes went off from a rapidly growing gallery of camera wielders.
I grinned and mugged with Roni as the shutters clicked away, Dad eventually arrived with Angela and Bern not far behind.
"And in second place, Veronike Grönberg Team Apollinaris." The MC announced.
Roni stepped onto the podium and waved excitedly as the crowd cheered.
"This years winner of the Trier Jüngere Römisches Grand Prix, Drew Bond Team Apollinaris!"
I climbed up past Roni onto the top step to greet my audience. I spotted the two Radsport Kaiserslauten riders and gave them a wink, well I did sort of promise to see them afterwards after all.
"Come on Kiddo, we need to get you back to Hannah, apparently you are through to the second round." Dad advised as we walked back towards the car. Joy!
Half an hour later I was once again under the ministrations of Hannah, as I was repainted, bewigged and redressed as a Gardetanzerin.
"So you won?" Pia asked again as we walked to the warm up tent again.
"I did say."
We were soon prancing about again in our Prussian Follies imitation, Hannah pointing out any mistakes anyone dared to make. To be honest by now my legs were killing me, if I stop they will seize up, I'm sure of it!
Only six groups were called back for the final which was further than we had dared hope this morning, it's been nearly ten years since the Ahr Alles Stern Garde got this far in this competition, the de facto Eifel regional championship.
A few minutes later we trooped out onto the stage and took our start positions, the music started and we counted ourselves in.
We repeated the routine once again; you could almost grab hold of the tension as we strutted our stuff. Our performance was as near perfect as you could get, of course being part of it I couldn't see what the judges could. The music ended and we maintained our final position for an excruciatingly long extra few seconds until the judge's light changed to green.
"Well done girls!" Hannah beamed as we exited the stage area.
"Ah shitza!" I exclaimed as my leg went into a painful spasm.
"What's up?" Pia asked.
"Cramp." I managed through gritted teeth, "get boot off."
"Give us a hand." Pia requested of a couple of the onlookers.
"Ah ah!"
"We're going as quick as we can, bend your foot." Pia ordered.
"Can't."
"You'll have to."
I gritted my teeth and my boot came off with an audible 'plop!'
Now if you've ever suffered leg cramps you'll have some idea of what I was going through as I hobbled about trying to get some relief. I must have looked a right sight as I limped about in one boot, my face contorted in pain behind my painted visage. After a couple of minutes the cramp eased enough for me to sit and remove my other boot at which point Hannah came to find us.
"You okay?"
"Yeah, just a bit of cramp."
"I've some medication for that, you should have said before." She suggested.
"I hardly planned it."
She rolled her eyes, "girls these days." she sighed.
Did I miss something?
"Anyone in a hurry to get home?" Dave enquired after dropping his offspring at the dance venue.
"Not really, what have you in mind?" Angela asked.
"Girls?"
"No rush Mr B." Bern agreed.
"Well I quite fancy a look around the Roman remains while we're here, the amphitheatre is nearly complete."
"As long as I can get an ice cream." Roni grinned.
"On me, we can stop for dinner on the way back if you want." Dave allowed.
"What about Drew?" the senior Grönberg mentioned.
"He won't be home till late, Hannah mentioned something about stopping to eat before they get home."
"Lets see these ruins then Dave Bond." Angela suggested.
Dave eased the Saab back into the traffic and soon had them once again circling the town. The sights were well posted and they were parked in front of the entrance to the Amphitheatre twenty minutes after leaving Drew.
"Two adults, two children." Dave requested reflexively.
Roni giggled which set Bernie off.
"You can get a family karte which gives entry to the Kaiserthermen and Porta Nigra too," the woman in the ticket office suggested.
"Go on then." Dave allowed.
It seemed like a small fortune but, Dave reasoned, it was a saving on the individual prices - and he had wanted to come since they'd moved out to Germany almost a year ago.
Angela tended to the frozen food requirements while Dave organised his camera.
"Well I'll see you in thirty minutes?" Dave suggested.
"Okay, we'll go and sit in the shade."
"I'm gonna get some pics to show them back home." Bernie advised.
As these things do, it was closer to an hour than thirty minutes that they all clambered back into the car. It wasn't that surprising, as any of you who have been can attest and for Dave it was Nirvana! Of course there was the obvious stuff to investigate, the stands and the arena itself but then there was the under croft with its cave like rooms and the grand western gate complex.
Dave managed to rattle off a hundred or so shots and Bern was surprised to find she had taken over fifty too.
"The baths?" Dave asked.
"That those ruins we raced round?" Roni asked.
"Yup, in front there." Dave confirmed as they approached the ring road again.
The racing was all finished for the day and the roads were pretty much back to normal for a warm Sunday afternoon.
"Angela?"
"I'm not too bothered."
Dave's heart sank.
"Tell you what, I'll go look around the shops and meet you later."
"If you're okay with that?" Dave queried.
"I wouldn't have offered otherwise."
"How about we regroup at the Porta Nigra then? What about you two?" Dave asked the teens.
"I'm all for some more culture." Roni replied.
"Why not." Bern agreed.
"Okay then, I'll see you guys later, say five?"
Dave checked his watch, three thirty five. "Okay then, see you later."
Angela headed off through the gardens towards the Basilica.
"Well then, lets get a move on kids." Dave chivvied his charges.
Trier is of course blessed with some of the finest Roman remains north of the Alps and the Kaiserthermen which still stands to over fifteen metres in places reflects the importance of Roman Trier.
The trio explored the remains, extensive corridors and subterranean chambers, all kept them occupied. It was getting increasingly hot under the clear blue skies and the refreshment stand supplied a round of soft drinks.
"Wonder what Drew's doing?" Bern idly asked.
"Probably still prancing around in that daft costume." Dave mused.
"Well I think he's a brick for doing it." Roni supplied.
"I guess," Bern agreed, "that's Drew."
"Bugger!" Dave exclaimed, "come on we'll drive round to the Porta Nigra or we won't have time."
Fifteen minutes later they were climbing the spiral staircase up into Trier's most famous landmark. In case you don't know, the Porta Nigra is the northernmost gate of the Roman city and has somehow managed to survive pretty much intact for almost 2000 years. Sure it's had some work done on it and hasn't always been looked after but today it stands proud as the symbol of Roman Imperialism it was built as.
"They could've put in a lift." Bern complained.
"Yeah." Roni puffed.
Dave seemed unaffected by the climb and was soon busy snapping pictures of the incredible structure.
"There's Mum." Roni pointed to the street thirty metres below.
She pulled out her phone and hit the speed dial for the senior Grönberg.
"Roni? Where are you?"
"Up in the Tor, we're waving."
Angela looked up to see her daughter and Bernie feverishly waving.
"I'm going to get a coffee by the museum, I'll see you there in a few."
"Okay Mum, we shan't be long."
to be continued....
Maddy Bell 01.10.09 © 2009