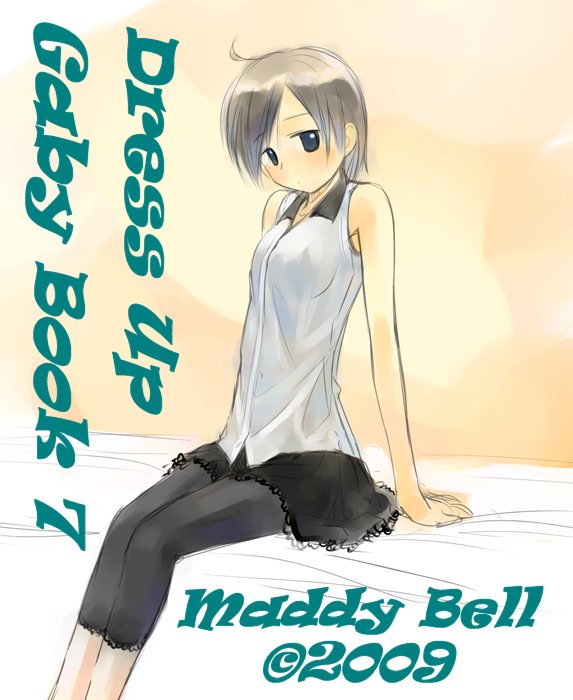 Chapter *7.12*
A Riding Spree
Drew stretched his arms behind him.
"How much further?"
"An hour maybe." his dad supplied.
"It didn't seem this far on the train."
"You were asleep most of the time then."
"You came on the train?" Roni queried as she rejoined them.
"With the school just after Christmas, thought I said before."
"Not that I remember."
"Where's Bernie?"
"Here" she called from the toilet block entrance.
"Well let's get this show on the road then." Dave suggested getting back in the car.
They were soon all back inside the Saab and Dave threaded them back out onto the Berlin ring.
It had all been a bit last minute, this trip to eastern Germany. There was a gap in the Jüngere Elite calendar and there wasn't much to ride in the NRW region. Dave was keen to keep the momentum of the team going, Greta had jokingly suggested they ride her local RTF, the Spreewald Marathon and to everyone's surprise Dave had concurred. So Tali traveled down by train to stay with the Luchow's in Cottbus and the rest of them were driving over and staying in a small hotel a few kilometres from the event headquarters.
"Right we want Lübbenau Spree." Dave told anyone who was listening.
Drew was doing his usual navigating duty.
"'Bout twenty k's, junction after next."
It was a bright morning and Drew was more than ready to get on a bike to stretch muscles cramped by the long overnight drive, Thalia and Greta were supposed to be meeting them about one for a short ride, time enough to get sorted out and fed.
The Dresden bound motorway was unremarkable, flat, almost straight and very boring. There wasn't much to see scenery wise either, a few trees south of Berlin but now it was pretty much featureless, bit like Lincolnshire back in England.
"Here it is."
"Are we there yet?" Bern giggled from the back seat.
It literally took five minutes from the motorway to our accommodation for the weekend, the Kartoffelgasthaus Knidle . It was an unprepossessing place sat slightly back from the road with a beer garden in front and parking to the rear. Despite the early hour we were able to check in and get 'freshened' up then we reconvened in the beer garden.
"There you are Drew." Dad mentioned.
I blew a raspberry by way of reply.
"Gret and Tali should be here about half past then you two can get your legs stretched, me and Bernie will have a bit of a drive round and meet you at erm," he looked at his map, "a place called Burg. Now I don't want any of you going daft, it's a leg stretch today, tomorrow is gonna be a long ride."
"Yes Dad."
To be honest I was a little nervy about tomorrow, I know it's not a race but we got dispensation to ride the 200-kilometer event – that's 125 miles! Normally the max I ride is half of that.
"You kids okay then?" Dad enquired.
"I've got a map Herr Bond." Greta supplied.
"An' I've got my Handy." I added.
"Okay, we'll see you in a couple of hours at this tower thing."
The four of us clicked in and set off on the 115.
"So where're we going?" I asked Gret as we settled into two pairs.
"The wrong way around part of the circuit to start with."
"Okay, it's a bit flat round here innit?"
"I prefer gently rolling."
"Very gently!"
We cleared Lübbenau and were soon riding past the motorway junction where we had come off the E36. It was a bit breezy but the sun was out and we were all in shorts exposing a variety of untanned limbs, a stark change to the snow last week at home. We hadn't gone far before we turned off the main drag and cut under first the motorway and then we hit a section of particularly horrid cobbles.
"Geez-ussss, we have to ride these tomorrow?"
"Yeah of course, welcome to Brandenburg!" Gret crowed.
"I hope there's not too much." Roni mentioned as we cleared the last few metres.
"Not so much I think but a lot of villages have some."
"Great." Tali groaned.
We were now on a nicely surfaced lane crossing some heathland rolling along at around 25kph. It was so quiet, no cars – or anything else for that matter, just the occasional twittering of birds. The road climbed a bit then dropped before making a swing around a smallish lake.
"Next right!" Gret called.
We nearly missed it but we all made the corner – even if it was on the wrong side of the road.
"What's that?" Roni asked our guide.
"Not sure." Gret admitted as we approached the obviously man made hill.
We passed the entrance to the car park.
"Slawwenburg Radish." I noted as it slipped behind us.
"Maybe we can stop and look tomorrow." Tali suggested.
Gret directed us around various lanes and villages for a further hour or so before I spotted the Saab parked on a scrubby car park.
"How'd it go?" Dad asked as we pulled up to where he and Bern were sat on a bench.
"If it's all like this it should be okay." I offered.
"Girls?" Dad enquired.
"I think we'll be fine." Roni allowed.
"You fancy going up the tower?" Bernie suggested.
"Why not." I shrugged.
"Anyone else?"
"We'll wait here." Tali told us.
"Mr. Bond?"
"I'll stay with the girls, I need a chat with them anyway."
If I'd known it was gonna be just me an Bern I'd've dipped out too but I was committed now so after I changed my shoes we set off for the austere looking edifice across the field. It set us back a couple of euros to go in, apparently it's a Bismarckturm built about a hundred years ago to honour Bismarck, modern Germany's first Chancellor. We eventually emerged at the top, I'd like to say you can see spectacular vistas but actually its mostly trees although the elevation does push home the flatness of the region.
Bern took a few pictures, not sure why as it all looks pretty much the same to me but still, her choice. We made our way back down to ground level and rejoined the rest of the team some twenty minutes after we left them.
"So what now?" I asked Herr Direktor Dad.
"We thought we'd take a look at that Slawwenburg place, get some snap then we'll go up to Lübben to get you lot registered."
"Can we all get in the car?" Bern enquired.
"With a bit of a squeeze." Dad replied, "let's get the bikes on top."
While me and Dad loaded the bikes on the roof of the Saab, my team mates slipped on skirts and swapped cycling jersey's for a variety of T's and tops which had travelled in the car.
"You changing Drew?" Dad asked as we secured the last bike in place.
"I'll do it when we stop."
"Hop in then."
I got the comfy seat, the girls were shoe-horned into the back seat, not the most comfortable way to travel but they didn't seem to mind and its not like we were going a long way. In fact it seemed to take no time at all in the car and it was only two thirty when we decamped in the car park at Slawwenburg Raddusch not radish!
We walked over to the information board, turns out its some archaeological thing.
"Anyone fancy a look?" Dad enquired.
"Why not." I shrugged.
"There's probably toilets." Bern noted.
"I could use them too." Tali agreed.
After a quick change by yours truly we headed across the heathland towards the mound thing. It looked quite big from a distance and it was definitely quite impressive when we arrived at the moated structure. Dad stumped up for our entry and after a quick toilet stop we went on in.
It was quite cunning really; it's a reconstruction of a Slavic fortified farm with an exhibition, shop and restaurant built into the metres thick enclosure wall. Dad was in his element; the rest of us easily outpaced his meander around the history of this region. It was quite interesting though; apparently they've found quite a few of these 'Burgwalls' during open cast brown coal extraction. In fact this whole area is completely manmade, they destroyed whole villages to get at the coal and although its been scaled back they expect to be digging it up until 2018!
By mutual agreement we decided to get a late lunch in the restaurant, the girls hit the shop while we waited for our various schnitzel and würst to arrive.
"What're you doing Bern?"
"Just sorting your hair."
"Whatever." I sighed as she kept up her brushing and tugging.
"I got you this."
She held out something for me to see.
"A haarschneck?"
"Cool eh, it's like real horn." She enthused.
"Why'd you buy it for me ?" I mean, they're for girls not guys.
"Well I wanted to get you something for rescuing me last week and I thought this'd look good on you."
Bugger. I can hardly turn it down; it would be churlish to say the least.
"Erm thanks, you didn't need to get me anything."
"I wanted to, let me put it in."
I sighed to myself and let her finish her ministrations.
The food was pretty standard fare, we could have been in a Galleria or the school canteen we would've had the same on the plates.
"You okay Bernie?" Tali asked.
"I'm not really that hungry, I do feel a bit off colour."
"You want us to drop you at the hotel?" Dad offered.
"If you don't mind, I think its like all the travelling an' stuff." She rubbed her slightly distended belly absently.
"Okay then, we'll drop you in Lübbenau then you can get a bit of shut eye before we get back for dinner. Okay?"
"Yeah." She agreed.
So that's what we did. The rest of us drove up to Lübben where we registered and collected our Kontroll karte and numbers.
Dad looked at his watch, "if we get straight off we can take a look at the back side of the course on the way to dropping Gret and Thalia off in Cottbus."
It was clouding up a bit, a few spots of rain hit the windscreen but it remained light enough for us to get a feel for the middle leg of tomorrow's circuit. We get to do a 'hilly' loop between 100 and 160 kilometers, nothing too testing but it might prove harder work after several hours riding. Where the circuit turned to head back towards Burg where we were earlier we continued on which took us directly into Cottbus and quickly to the Luchow's apartment in one of the smaller 1960's apartment blocks to the north of the town centre.
As the Luchow's only have a Polo now, we kept the girls bikes; Herr Luchow would drive them up in the morning and meet us at Lübben. The 35km drive back to our hotel was completed in gathering gloom; I was more than ready for some dinner too.
to be continued....
Maddy Bell 02.05.09 © 2009