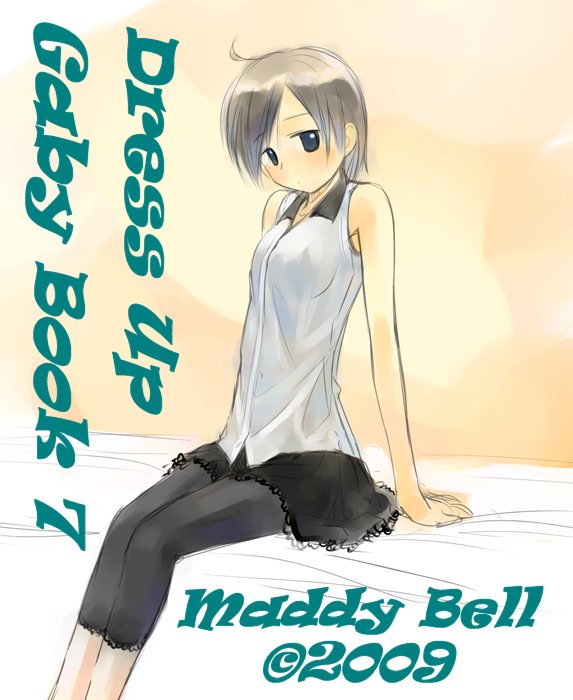 Chapter *7.13*
Not Out
7.13 200
"You okay Bern?"
"Um, what time is it?"
"Ten past seven."
"Oh, didn't think it was that late."
"We went round a bit of the course, so you feeling better?"
"A bit."
"Well we're gonna get some dinner, you coming?"
"I guess, we going out?"
"No we'll eat downstairs."
"I'll be down in a bit then."
"Ok."
I pulled her door to and went to find the Dad and Roni.
"Looks like a nice day." Dad noted as we drove the few k's up to Lübben.
"Yeah." I replied absently. It was quite a nice morning, maybe a little cool but the sun was out and the clouds were high and only served to decorate the blue sky. Roni was a bit hyped, I was anxious and Bern still looked a bit off colour.
Dinner at the Knidle was a bit strange, just about everything on the menu was heavy on potato, from the soup right through to dessert! Of course it was served with other stuff, I had the pork medallions with Bratkartoffeln and asparagus and even I was stuffed so it was no surprise that Bern gave up half way through hers.
"Drew?" Dad prodded.
"Um?"
"Give me a hand with the bikes kiddo."
"Sure."
It was a bit like a race back in Blighty, loads of bikes, riders and supporters getting ready for the day's excursion. Apparently there are over three hundred entered for the 'Marathon', no small undertaking and looking about there are some here who will struggle a bit. We were just about ready on the bike front before Gret and Tali found us.
"Morgen!" Thalia grinned.
"Hi Tal, Gret."
"Morning Bernie, where's Roni?" Gret enquired.
"Toilet." I supplied.
"I think you'd all best make use before the start." Dad suggested. "Your dad not staying Greta?"
"He has to work this morning, we'll get our bags now we found you, let him get off."
"Okay, tell him I'll call later."
"Sure."
"There you are, green caps are energy, blue hydration." Dad told us as he and Bern distributed bottles to us.
After a quick leg stretch the four of us had made our way to the start zone to wait for Bern and Dad. As the clock ticked towards eight more riders joined the throng in the park and there was a growing air of expectation as the PA system was tested.
"Everyone got their Kontroll cards."
We each waved the mentioned item.
"Okay, now remember it's not a race, take it steady, keep out of trouble – there are a lot of riders and I'm sure they aren't all experienced in a bunch. Drew has a phone and Bernie and myself will be around the course if you get in trouble. Everyone okay?"
"As I'll ever be." Roni offered.
"We'll be okay Herr Bond." Gret stated with more confidence than I felt.
"Good ride everyone, see you later."
"Yeah take care guys." Bern added to Dad's farewell.
"Zehn, neun, acht, seben, sechs, fünf, vier, drei, zwei, eins – GO!" the PA system boomed and we were off.
Or maybe not. We were somewhere near the back of the huge crowd of riders and our progress through the depart took several long minutes. Then we were clear and sweeping through the town in a long snake of riders. By the time we hit open country we were part of a stream of riders doing a good 30kph stretching ahead as far as you could see.
"We gonna move up?" Tali asked.
"If you like," I agreed, "Gret?"
"Fine, come on Ron."
Roni gave me a resigned look as she slotted onto Greta's wheel.
So started the start of a fifty-kilometer chase towards the front of the peleton. It started with short efforts crossing gaps in our group then it was a bigger effort to bridge to the next bunch. The effort wasn't too intense and we weren't the only ones doing it, after a few jumps we were part of a smooth riding group of about twenty who by mutual consent were riding piano together.
The terrain on this leg was as flat as it gets, the big climb was over a motorway bridge! It seemed that every time our little group made the front of a group the next would be just that bit further away than the last, just a slightly faster pace was now spreading the field across the German countryside. All of Team Apollinaris were comfortable enough and somewhere about 40km we joined the fifty or so riders making up the front group. Although the pace was still quite high we had a chance to catch our breath for the first time in an hour.
Having already discussed tactics a few kilometres later we virtually rode through the stamp station, the next check was less than twenty k further on and a better place for a longer halt. Of course we weren't the only ones with this tactic and soon we were riding with most of our peleton-hopping group again. The pace was less frenetic now; there was after all still a long way to go!
It was still bright but the first indications of things to come were blowing in helping to keep the temperature quite low. There weren't the groups to hop this time, by my reckoning there were only about twenty or so riders ahead of us and we were all riding at a similar pace.
It seemed like we'd hardly got going before we were pulling into second checkpoint.
"Well done guys." Dad encouraged as we slowed for the stop.
We all grinned and waved at Bern who was fastened to the back of her camera.
Stop two had a supply of refreshments running from sandwiches to warm tea and we all made use of the toilets before we set off anew barely five minutes after pulling in. we waved at our support crew again before concentrating on the job in hand again. The first couple of kilometres retraced our arrival at the stop and we crossed a stream of riders, small bunches, singles, club groups all heading to the stop.
Once again our little group swelled over a few kilometres, picking up some from ahead and more arriving from the rear. By now our informal group was working well together and once again our pace increased, helped by a light tailwind at times. At this point most of our elite races would be drawing to a close and whilst everyone seemed comfortable we would soon be entering unknown territory.
The next stop was more chaotic as we joined a stream of riders doing the shorter events of the day. It seemed sensible to take on food where we could, fresh crepes, fruit and more warm tea topped up our tanks before we set off once more.
"Which way?" Tali asked as we approached the first junction.
"We've been following blue arrows." Roni noted.
"Right then."
We were just preparing to make the turn when one of 'our' bunch caught up with us.
"Two hundred is straight on girls."
"Cheers." Gret replied as we made our change in direction.
According to our reconnoiter last night the next fifty or so kilometres are not just the sole preserve of the 200km event but also the most testing with a couple of draggy climbs, most of the events climbing is on this loop.
Our guide was obviously on a mission and we let him ride away from us, I think we were all just a bit apprehensive about this next bit.
"Can we slow down a bit?" Tali asked.
"Sure," I agreed easing off slightly, "you okay?"
"Feeling the pace is all."
"Yeah, we've been averaging nearly thirty three." Roni pointed out.
"How come the longest event gets the biggest climbs?" Gret grumbled.
"They obviously think only super humans can complete it." I suggested.
"Or idiots." Tali noted.
Despite the slowing of our pace no one else caught up to us and the four of us rode piano, everyone still taking a full turn at the front. It didn't seem to take long to get to the checkpoint where we found most of our earlier companions munching on Nürnberger würst and more of the tea – seems everyone had slowed some. It was distinctly cool now although the grey skies offered no liquid sunshine, the stiff breeze maybe keeping it off.
We actually departed ahead of our fellow competitors and cleared the cobbles of Lieberose before they swung past offering a wheel that Roni grabbed on our behalf. The big climb isn't really that steep or anything; it's just a long drag up onto some heath land. The road is wide and well surfaced so when a few riders peeled off the front they were always in clear sight.
Over the top and our pace picked up again, I was now keeping an eye on Tali but she gamely took her turn at the front when it came, I guess the bigger group gave all of us more confidence. We swung off the main road and found ourselves on a twisty road leading us to stop five at Burg. I recognised the road from yesterday and we seemed to reach the Bismarckturm turn in no time.
At Burg the main street was closed off and once again we were joined by the less ambitious riders for more fruit and if you wanted it, free beer! I must admit to feeling a bit unsteady on my feet as we negotiated the crowds. Team Apollinaris set off once again alone and we started to pick off riders doing the 150 and 115-kilometer events in particular. It must be a bit galling to find the riders passing you are riding maybe twice as far as you!
The roads became quickly familiar as those we had ridden yesterday afternoon. The grey skies cleared slightly and knowing we were less than forty kilometres from the finish buoyed our spirits.
"Come on guys, not far now." Dad shouted in encouragement.
"Go Drew!" Bernie enthused.
I replied by pulling a silly face as we passed them at the Slawwenburg Raddusch.
At the start this morning we had a sea of bikes around us, this afternoon there were lots of small puddles along the road to Lübbenau, puddles that we caught and passed with great regularity.
"Kopfstein!" Gret warned leading us onto the sandy verge.
"Whoa." My back wheel squirmed a bit as I hit the sand but it was much better than riding the cobbles themselves.
The run to the last checkpoint was quite quick and there were even bigger crowds here as riders mixed with day-trippers.
"Straight through?" I suggested as we queued to stamp our cards.
"Why not, I'm game." Roni agreed.
"Sooner finished." Tali mentioned.
The church clock was showing two thirty as we hit the unavoidable cobbles through the old town. We slalomed out of the town and started the last leg along the bank of the Spree itself. The worst thing was the insistent head wind but the hump back bridges that we had to negotiate along the way broke it up. Then we broke onto the main road again and we were in Lübben for the first time since eight this morning.
Four weary teens crossed the line to join the throng in the park. We waited on jelly legs to be presented with our spoils, cast iron gherkins sprayed gold!
"Which event girls?" a woman Gran's age dressed in the lace rich local costume asked.
"Zwei hundert." Gret panted.
"Wow, well done ladies!"
"Can we get a picture?" a chap bearing a very professional looking camera enquired.
"Sure." The prize giver replied.
So we posed for a couple of shots before stumbling to a grassy bank and collapsing.
"Seven hours guys, I'm well impressed." Dad stated.
"I'm smashed." I sighed.
"Bluh!" Roni collapsed to the grass.
"Get some clothes on, we don't want you getting cold." Dad mentioned.
"Back in a minute." Bern told us as she retreated towards the toilets.
to be continued....
Maddy Bell 07.05.09 © 2009