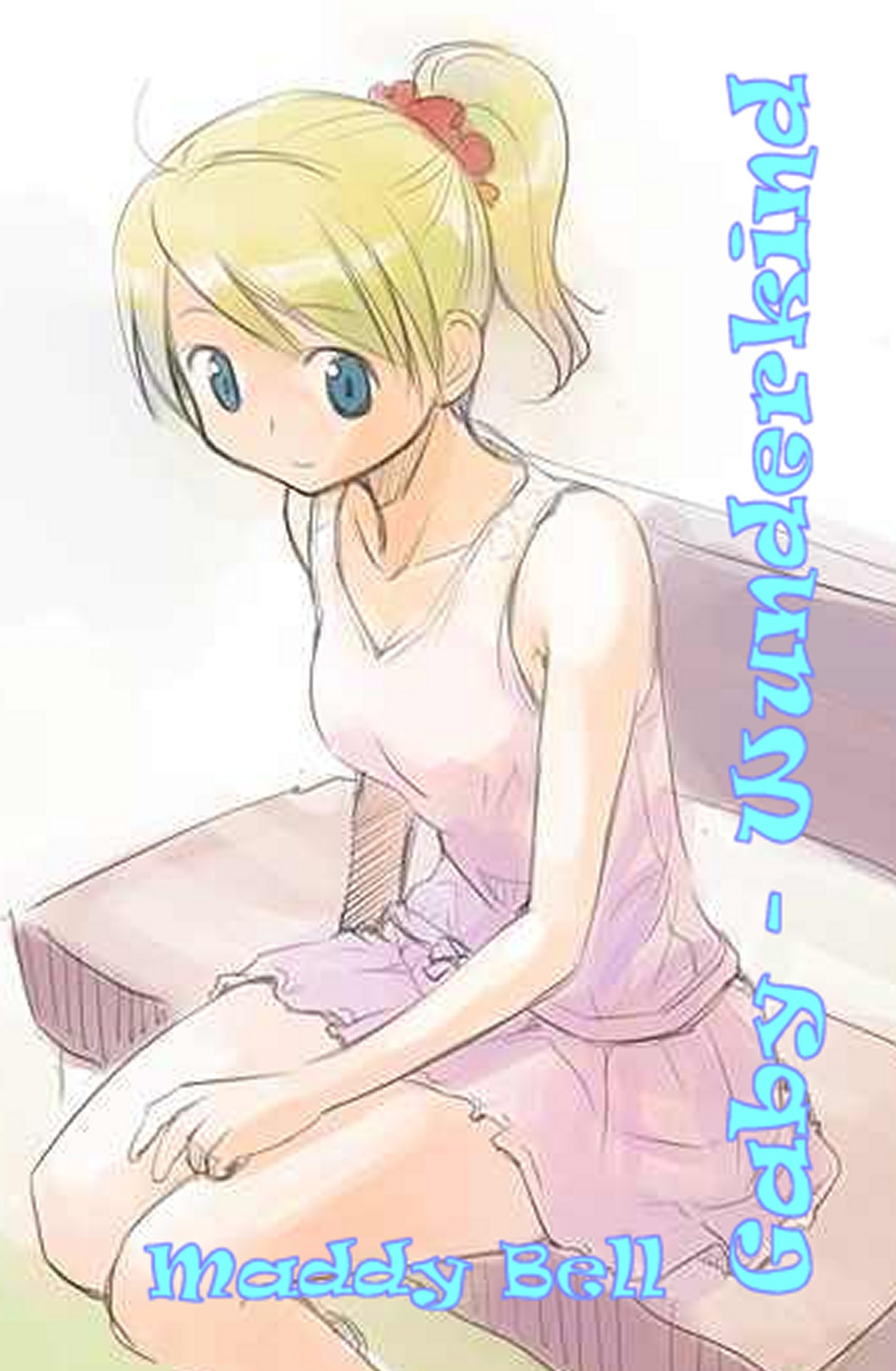 Chapter *11.18*
Ferry Well
"Croydon." I noted as we approached the next in a seemingly endless stream of junctions.
"Half an hour to home," Manda sighed.
I know how she feels, I've been away from home for a month, it'll be nearly six weeks by the time I return to Dernau. Last time I was away for this long it was at least with all my mates when we went to Grottoes. This time, well it's not that I haven't made friends, I have, but it's not the same as doing stuff with your homies.
"We'll be stopping for lunch in a few minutes." Caro advised.
Right on cue my stomach gave a very audible rumble; yeah I'm hungry now after pretty much skipping brekkie. Of course it was another motorway service area, Clacket Lane, where we'd be eating and we disembarked as the clock made twelve.
With a baker's dozen we make a sizeable party but our leaders had a plan, which amounted to getting us all seated roughly together in the restaurant and Chris and Caro ordering for everyone.
"How do we sort out paying?" Geth enquired of Steve.
"You're on team duty now, food and board are on us."
"Phew, I'm not exactly flush." Darren admitted.
"I guess we 'll need to get some Euros on the ferry though," Sal suggested.
"You shouldn't really need to, you get a daily allowance to cover incidentals so unless you're planning to buy out the local shops you shouldn't need much. If you are going to change some, do it here, it's a better rate than on the boat these days."
I thought about the money in my wallet, it hadn't really gone down significantly since I left Warsop, most of my expenditure has been on snacks and drinks. Hiding behind the assorted UK notes I knew there was about €150, my emergency stash, nah I don't think I need to change any of my remaining pounds.
I hadn't really given funding much of a thought to be honest, when we were living in Warsop Mum and Dad paid for all that stuff – hence the old camper. In Dernau, whilst I don't have to worry I know Dad is always trying to make the team's money go as far as possible. Mum often goes on about the farcical funding in the past, it seems that there is a real desire to do things more professionally by the Manchester management.
And so we dined, if not gourmet it was at least better than burger and chips.
"Can I have your attention everyone?" Director Toynbee instructed.
We came to order, I think everyone realised that things have changed from the relaxed atmosphere of the training camp to a more serious arrangement.
"Thank you, I won't be long, we need to be underway as soon as possible but it will be useful for you to know what's happening. We've got just over an hour down to Dover where we'll pick up Jemma before taking the two thirty ferry to Calais. Once there we'll be motoring hard to our overnight stop on the Rhine, it'll be late when we get there so it'll be eat and bed.
We wont be stopping other than for fuel and toilets so I would suggest if you want munchies for the drive you get them here or on the boat. Caroline has got dinner booked for tonight and she'll give you your room allocations on the boat.
Which brings me to another point; you are representing your country on this trip so I want to see BC trackies worn on the ferry and when we go to eat. You are 'on duty' whenever you are not asleep at night, that doesn't mean you can't have fun, you are not overpaid footballers or cricketers, our standards of behaviour are higher.
Anything else Steve? Caroline?"
"Just a footnote," Caro started, "you'll need your passports at Dover for immigration, I'll pass them out when we arrive and collect them afterwards."
The information was important but not earth shattering, the instructions regarding 'uniform' – well try keeping us out of them!
We were on the road and heading east within fifteen minutes and off the M25 and coast bound on the M26 ten minutes later. Dover fifty miles. The last time I used the ferry was when we moved to Germany last year – that was some mammoth trip!
"You playing Drew?" Claire demanded.
"I think I'll sit it out for now."
"Me too," Mand stated, "I need to ring Mum and stuff."
"It's no fun with three." Claire pouted.
"I ought to do the same really," Laura added.
"Hmmph!" little miss card shark complained.
'Let's see, Dad.' I hit the select button and started composing the text, okay, 'hi, on wy 2 dvr. Stop Rhein 2nite. Phone ltr, D' yep that should do, I hit send and closed the cover. A couple of minutes later my Handy chirped as it received a reply, 'have a gud jurny, DAD.' He's not exactly up with text speak but even so that was quite short.
A look out of the window revealed that the rain had stopped even if the roads were still wet; there was even a hint of sunshine escaping the rents in the greyness still covering the view upwards. Laura and Manda were both jabbering on their phones, it sounded like Jamie was too by the stop start conversation drifting back down the bus.
Maidstone, forty miles to Dover, couple of hours by bike and I suppose about forty minutes in the bus. By my reckoning we'll be in Dover for two, should be plenty of time for the two thirty sailing. Four o'clock in Calais, no it'll be five with the hour so we should get to the hotel about ten – sheesh!
In no time we covered the distance to Ashford then we were passing the Chunnel terminal at Folkestone. Less than ten miles to Dover and it's quarter to two – easy peasy. Well it was until we reached Dover where we got caught in traffic; nevertheless we pulled into the bus pickup area just about two.
Jemma – well I presume that was whom it was — dragged her case over and while Steve and Chris organised stowage behind me, Caro passed out the erm passports.
"Hi guys!" Jemma greeted us as she squeezed in next to Caroline.
She looked vaguely familiar for some reason. She was barely sat before Steve headed us into the port complex to try to catch our boat. One checkpoint and then we headed for a grey shed, arriving as a huge touring coach pulled through. We didn't do this with the car last year.
"Okay everyone, you need to go through the hall for passport control, straight back on the bus when you're through , " Steve instructed.
There was a bit of a scramble to get off but we were soon waiting for the apparently French passport checkers to do their stuff. Hmm, I wonder, my German ID card, wonder if it works like they reckon? I slipped my passport into my pocket leaving just my plastic card in my hand.
"Come." The surly official ordered and we started to move through.
"Next."
I strode up to the counter and presented my card. He examined the card and checked the picture.
"Sprechen sie Deutsche?"
"Ja."
"Mit dieser Britisher fahrt?"
"Uh huh, zu Italia vor fahr Radrennen."
"Gut fahre fraulein."
"Danke." I replied taking my card back.
"What was all that about?" Mand enquired as we settled back into our seats.
"What?"
"You know, all that foreign stuff you were talking."
"Oh he was just asking some stuff."
"Never said anything to me."
"Nor me like." Josh put in overhearing our conversation. "And like why were youse chatting in German man?"
"I um used my German ID card instead of my passport."
"What'd you do that for man?"
"To see if it worked."
"Let's see?" Mand challenged.
I passed her the card; "If you are resident for more than six months you have to get one."
"The government want to have 'em here, want to charge us like a hundred quid too."
"Sounds like a money making scheme to me, we pay like twenty five euros."
"And you can use it instead of a passport?"
"Only in Europe, you still need a passport to go further."
"What's the D for?" Claire enquired.
Sugar, "Its like short for Deutschesland."
The bus door slammed shut signalling our departure from the control and entry into France, well it's still England of course but France as far as immigration controls are concerned – it works in reverse coming back. We entered a wacky races course of white lines, concrete barriers and six lane straights before reaching the check in booths. It was just after twenty past when the barrier went up and Steve sped us to the loading lanes, line 76, behind the tour coach we followed through the control.
Caro collected the passports again and before she was back in her seat we were moving towards our Channel crossing transport.
"So what're we gonna do?" Sal enquired.
"I'm gonna get some snap."
"We only had dinner a couple of hours ago." Laura observed.
"I can't see us eating until at least ten tonight." I noted.
"How come? It can't take that long." Claire mentioned.
"Well it has to be like four hundred kilometres so that's four hours without stops."
"That doesn't make ten o'clock, it's not even three yet," Mand pointed out.
"Hour on the boat."
"That's only eight o'clock," Claire calculated .
"Ah but the final piece is the time difference, clocks go forward an hour so we land about five CET, four hours plus driving, earliest'll be nine thirty." I concluded my lecture.
"Where's that restaurant?" Mand giggled.
Cross Channel ferry food is neither great quality nor good value, the roast chicken dinner looked about the best option even if its eight pounds price tag meant it was twice the price you'd pay at the Hygenic in Church Warsop! Surprisingly I didn't struggle to eat it, although I was pretty stuffed by the time I was done. The others stuck to simpler fare, chips, soup or salad – not that their bills were much smaller.
"I wondered where you lot had got to." Caro offered as she took a seat on the table opposite the one we were squeezed around.
"Drew reckons we won't get to eat until ten tonight." Mand declared.
"Hopefully a little earlier but it will be late," she confirmed. " Let's get these rooms sorted out, Claire, you're with Sally, Amanda, you and Laura get the other girl's room. Drew, you've got a single tonight."
"I thought I was sharing with Josh?"
"This is only for tonight, it's just how the rooms fell, Josh is in with Mark and Jamie."
That settled she departed to return to our minders wherever they were hiding.
The rest of the crossing was uneventful, a walk around the decks, check out the baubles in the duty free; stand outside to watch the approach of the French coast – normal stuff on a ferry crossing. Then we were docked, disembarked and out of the French ferry terminal, driving on the right side of the road and heading north east towards Dunkerque. Yes I know it seems strange given our destination but apparently it's the quickest route.
to be continued....
© Maddy Bell 03.06.13