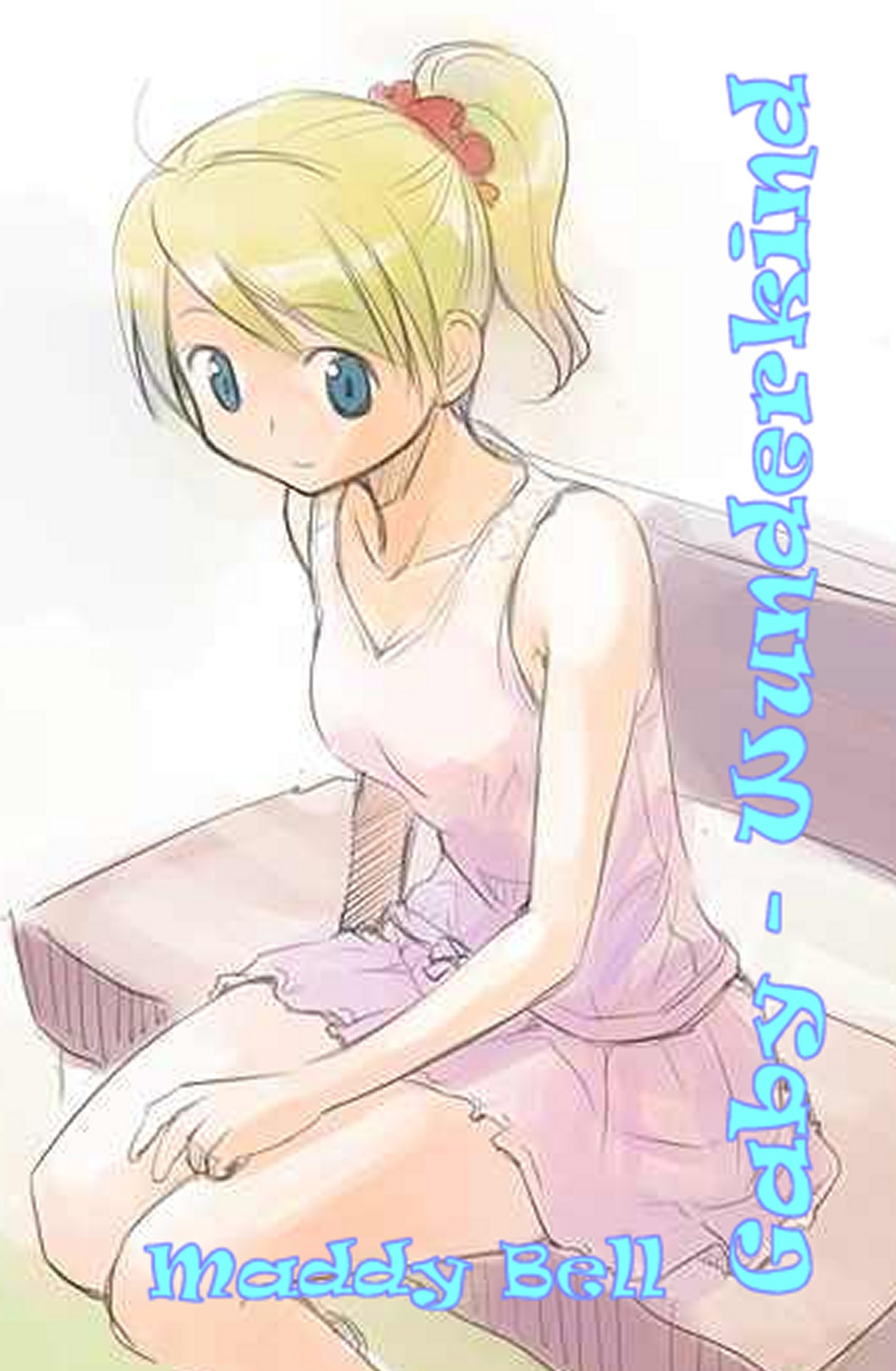 Chapter *11.14*
Girl Not Girl
"GRAN!"
My excitement at seeing her almost caused a pile up as I grabbed my brakes, those behind luckily managing to avoid running into me.
"What are you doing, Drew Bond?" Caro demanded.
"It's Gran."
By now I was stopped and the rest were slowing in some confusion ahead of me.
"Where?"
"Over at the bookshop." I pointed to where Josie had only just spotted the cyclists across the road.
"Hi Gran!" I shouted.
"Two minutes," Caroline instructed, "what have you lot stopped for, the Winsford road."
Spotting that we had stopped, Gran headed towards the road, a lull in the traffic allowed me to cross over so we met at the curb.
"Drew, what are you doing here?" she hugged me as best she could with me still on my bike.
"We're riding up to Knutsford."
"Your mum said you were down near Telford."
"Yeah we're going back to Manchester today, then we go to Italy at the weekend," I enthused.
"Quite the little globetrotter aren't we?"
"Not as much as Mum."
"That's what a geography degree does for you. So you alright?"
"I guess so all things considered."
"Good, Caroline keeps looking at her watch so I'd best not keep you."
"I suppose, love you Gran." I allowed with the start of a tear in my eye.
"Hey, less of that, you'll have me at it."
"Sorry."
"Good job your mascara is waterproof." She noted drying my eyes with her hanky.
Mascara?
"Drew!" Caro called over.
"Looks like you need to get on."
"Uh huh." It was my turn to give the hug.
"Send me a card from Italy, eh?"
"Sure, bye Gran."
"Bye Drew."
We separated and I prepared to return to the road.
"Thanks Caroline." Gran called across the road.
"No problem Josie, I know what it can be like."
"But you didn't have to stop."
"Bye Gran!" I called over with a wave.
"Bye Drew, bye Caroline."
"Bye Josie!"
We got going again and once we'd cleared the town centre Caro came alongside.
"Okay?"
"Uh huh."
"You miss your Gran, being in Germany?"
"Yeah, we used to talk a lot but it's not so easy what with all the stuff I get roped into at home."
"Just give us some warning next time you stop eh?"
"Er sorry."
"Time to do some work then, the others must be at least a mile up the road."
"Sugar!"
Once we got onto the right road Caro eased the Mofa to the front and I slipped in behind. It's not really allowed but who's to see out here? Caroline's mount whined its way up to fifty kph, which was about as fast as I wanted to be on this B road. Fifteen minutes later we still hadn't caught up to the others.
"Bugger, I thought we'd have caught them by now."
Me too, they must be trying hard.
"We turn off in the next village, you wait there and I'll chase the others down."
"Kay."
That plan was killed when we spotted the BC bus parked at the junction.
"Wondered where you were," Steve mentioned.
"Thought we'd have caught up by now." Caro observed easing to a halt.
"They've only just gone through, good job I came along this way eh?"
"Yeah sorry about that, I'll tell you about it later. Come on Drew let's get up to them."
"Uh huh," I agreed around a mouthful of H2O.
We caught up to the others about a mile further on; they'd had to stop at the main road.
"What happened to you man?" Josh enquired when I joined the rotation.
"Saw my Gran, Caroline let me have a minute or two."
"Must've been more like five to take you this long to catch us."
"We stopped when we saw Steve." I offered in mitigation.
Our arrival in Middlewich came in short order, which had us on the A54 for a short stretch before we picked up the B road that would deliver us most of the way to Knutsford. Caro had us do some Fartlek exercises on the next few straight, flat kilometres up to the M6 where the terrain changed, the road with it to a twistier and in places narrow route. I don't know which way Steve used but he was waiting for us when we eventually stopped.
"Good session everyone, let's get these bikes stowed, the longer we take here, the less free time you get this afternoon."
We didn't need a second telling; within ten minutes even the Mofa was stowed. Of course we could have ridden all the way to Droylsden, it's not that much further but the roads across south Manchester are not exactly bike friendly. In the bus navigating past Manchester Airport and around the M60 took about forty minutes.
The room allocation was the same as previously with the exception of Josh who took Reddy's spot. By the time we'd eaten – sandwiches, collected our bags, showered and changed it was heading towards two.
I'd've been just as happy chilling in the common room but Mand was adamant that we, that is the girl's squad plus me, were going into town.
"Josh, come on mate."
"I've been shopping with Tali, there's no way I want to multiply that experience by five!"
"Come on Drew, we'll miss the fast bus." Claire chivvied.
In my dreams.
"Be right there."
I gave Josh a bruising look, well I thought it was, he just grinned. "I'll get you for this."
"You enjoy it really."
What's the point in arguing?
The bus was fairly busy but not so much that we couldn't sit together on the top deck – not that urban Manchester is particularly scenic but because the lower deck was full of crinklies. The journey, I'm guessing its about three miles, took about twenty minutes eventually spilling us in the centre just metres from the main stores.
"They've got trams!" Sal exclaimed.
"Strictly speaking it's light rail, Nottingham and Sheffield have got proper trams," I espoused.
"Croydon's got 'em too," Mand added, "not that I've been on 'em."
"So which way?" Claire enquired.
"I need some shampoo and stuff," Laura threw in.
"I think there's a Boots in the Arndale."
"Lead on," Mand instructed.
I don't know how I got roped into this excursion, well that's a lie, Mand didn't give me a choice, it's not like there's any shops I want to look in.
"This way." I sighed.
It wasn't far to the shop, finding the right department was another matter.
"Mand."
"Wassup?"
I pulled her into the next aisle, "Can you do me a favour?"
"I'm not having your baby." She stated loudly enough to have a couple of old biddy's tutting at us.
"Mand!" I hissed as I rapidly coloured up.
"Sorry couldn't resist, wotcha want?"
"I um need some pads."
"I saw that stuff back where we came in."
"I know." I allowed.
"So what's the problem?"
"The others? I can hardly say they're for my mum can I?"
"Why would you?"
I thought I was the blonde.
"Think about it, me Drew , them for girls?"
"But you're."
"Not a girl," I noted cutting in.
She looked at me oddly for a moment, "Nothing some lippy wouldn't sort out, you're not embarrassed are you?"
I let out a deep sigh.
"The others? Why would I be buying feminine hygiene products?"
"For your mum, ah now I get it."
At long last.
"You want to say they're for me."
Talk about hard work!
to be continued....
© Maddy Bell 27.05.13