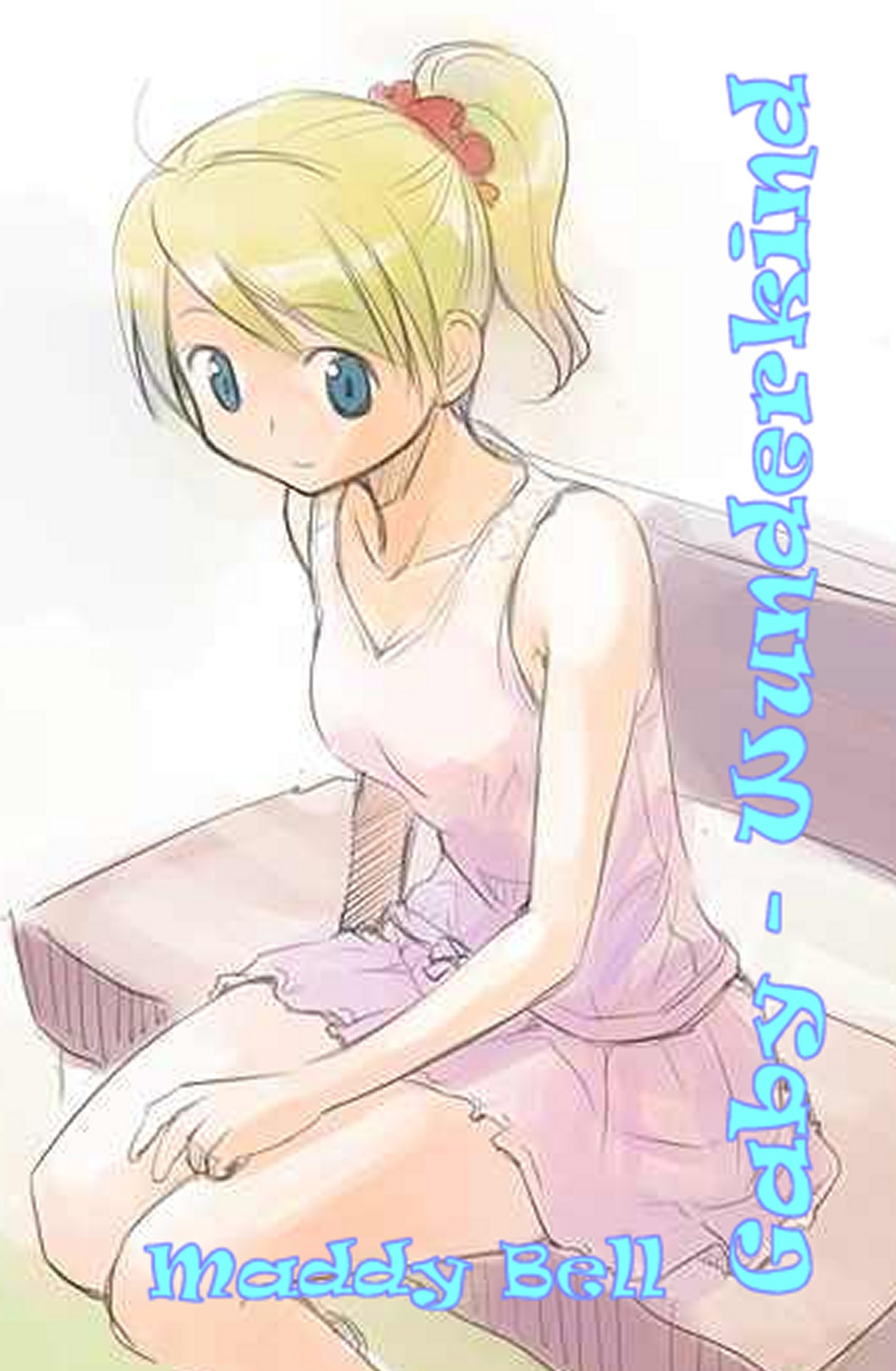 Chapter *11.03*
Cosford Cup
By the end of the lap there was still no real interest from the bunch despite which Darren's group were struggling to make much of an impression. The stalemate was of course largely down to the lack of anything resembling organisation in either bunch, the breakaway were, as far as I could tell just bashing away at each other.
I manoeuvred my way through the bodies to John and Steve who were stoically maintaining station a few places behind Josh.
"Time to earn those jerseys." I mentioned.
"No ones going anywhere." Steve stated.
"Just the point, you pair and Josh are, when he goes at the hairpin you two are going with him, the rest of us'll block."
"But Daz is in the break." John observed.
"Your point? hairpin next time," I ordered.
"'Kay." Steve allowed.
I moved to find the others uncertain that the Chuckle Brothers would follow orders.
Claire, Sal and David joined me at the head of the bunch, replacing Josh who dropped a few places back to the others. It wasn't difficult to ease the speed down a little creating a bit of bunching as we went through the finish zone. There weren't many watchers, mostly family and friends of those competing, cycling just doesn't pull in the crowds here that it does across the water.
"Dave, go with em' we'll block."
"Sure boss."
Okay a change of plan but David seems more committed than the other pair so I think it's worth the chance.
We dropped down toward the bend; I signalled Josh the all clear and prepared to jump some wheels.
In my mind it was such a clean move, the lads move ahead under braking then accelerating away from the corner, me an' the girls blocking any chase letting the others get cleanly away. It was a whole lot messier than that. Josh, Dave and Steve certainly went for it but John pretty much sat up before they'd got ten metres. The blocking was a bit more successful, a couple of riders spotted what was happening and reacted quickly enough to get onto the BC train but the majority were too slow and we only had to chase down a couple of belated escapees.
With the Waugh locomotive in full steam the gap quickly opened leaving me and the others to marshal any further chasing.
"What happened?" I asked John, when I caught up to him at the top of the climb.
"No legs."
I didn't buy that for one moment, no it was lack of commitment that was the problem, I was certain.
"Yer boyfriends left you girlies to hold the fort eh?"
"Eh?" full of conversation skills me.
The Neanderthal next to me went on, "Slick move, pity you girls couldn't keep up."
'If that's what you wanna think big boy then why are you still here?'
Sal and Claire were in close attendance, "Dee, do we have to stay with ape man here?" Sal loudly asked.
"It won't be for long," I replied .
"Yeah you'll be eating the real rider's dust soon enough girls."
He really didn't know when to quit and if he calls me a girl once more!
Up ahead the lads had connected with the leaders making nine in the break, four of which wearing BC strip. Josh soon had a rotation started, not everyone wanted to participate but hanging on and not working can be harder than joining in and if you are in the break why wouldn't you?
The gap held at about five hundred metres for a couple of laps before the pressure from the main bunch eased and we could relax our watch a bit.
When a rider sidled up next to me my first thought was a return of ape boy but it turned out to be the Manx rider.
"Thought you were a sprinter like."
"Sometimes," I admitted.
"Thought you'd be up the road, can't win from back here, Mark by the way."
"Drew."
"I know, saw you on telly a few weeks back."
"Telly?" when have I been on telly, well apart from The Wedding and the fitness run.
"You were riding some big deal race and crashed at the finish?"
"Stuttgart? That was televised here?"
"Nah we were on holiday in the Black Forest, it was on the evening news. So how come you're back here?"
"Team captain, you?"
"Watching you," he grinned.
Now I come to think about it he'd been in close attendance all afternoon, why didn't he try and go when Josh attacked?
The constant nagging breeze did have one good point, without it the temperature would have been into the uncomfortable zone, I took a tug on my bidon, hmm-warm water, not great. We were past the halfway point now, next time round will leave ten laps to go, time for part two.
We've used similar tactics back in Germany, but of course Ron and the girls are stronger riders than Claire and Sal, still, work with what you've got. Sal went first on the steepest bit of the climb; a couple of lads gave chase before Claire took over attacking detail. I took the last slot over the brow, whilst not as decisive as I'd hoped, we only had twenty metres open tarmac, but had only attracted four other riders, one of which was Manx Mark. To my surprise John was on the front of the remaining Peleton apparently discouraging further chasing.
"Nice," Mark grinned as we crossed.
"Work?" I suggested.
"Not too hard."
"'Kay." it was better than I'd hoped.
My short talk with Josh had set up the move in theory, if things go to plan from here BC will have half the group that'll contest the finish. The other lads that made the jump fell into our rotation and even Mark was making quite an effort. Ahead of us Josh and David dropped off the back of the leaders, apparently unable to hold the pace.
The speed wasn't that impressive, we were holding station on the leaders without really closing the gap even if over two laps we gained a couple of hundred over the main peloton. We finally sucked our BC boys up as we started lap eighteen.
"Thought ye'd never catch us man," Josh grinned.
"All in good time." I observed, "After the turn?"
"Sure, give the lad a breather."
"We okay up front?"
"Aye, the others'll shite themselves when we come back up."
"I knew yours was the right wheel," Mark offered catching the end of our discourse.
"We'll see."
Indeed we will, the girls were hanging in so far but I'm not confident they'll go the distance.
Josh has shown his strength before and today he's got more to prove than usual so whilst eight of us were riding hard, Mr Waugh was going just that bit harder. We didn't need to raise the pace much to start eating into the leader's advantage, with Darren and Steve up there hopefully they'll contain any reaction in front .
Slowly at first but then more quickly the gap closed, either they were oblivious to us ahead or our lads were doing a good job – maybe both.
"Go for it , Gabeee!"
"Dig in BC!"
"Hang in girls!"
We started lap twenty two almost within spitting distance of the leaders, Josh put in a big pull on the descent that put us in contact as we reached the hairpin. So here we are, seven BC riders up against six others – if we don't win this there must be something wrong. Of course now no one wanted to work with the red and blue jerseys, it's up to us to take the race to them.
"You okay Daz?"
"Tired."
"Join the club." Indeed yesterday's toils were starting to make themselves felt too.
I checked the others out, Steve was in fair condition, Dave whilst enthusiastic was pretty well shot. Both girls would get to the finish but realistically had nothing left to give which leaves Josh and me. If it comes to a gallop it'll be up to me, Josh doesn't really do sprinting but there again the plan is to avoid that scenario, too many unknowns like Mr Manxman.
The competition it has to be said didn't really look in any better condition than us; some of them have been out here most of the afternoon.
Our lead over the bunch has stretched to I reckon two minutes, enough buffer to not worry on that quarter but do we sit and wait or make a move? My call I guess.
"What d'ya reckon man?" Josh enquired.
"Fancy a long one?" I offered.
"On the bell?"
"Earlier, they'll be waiting for something last lap."
"Aye yous'll be right on that, you with?"
"Best not, I reckon that Manx kid can sprint a bit, he's been dogging me all afternoon, I'm sure he'd try to spoil our fun, I can send Daz with you?"
"You're the boss."
Three to go and the intrepid duo went for it out of the hairpin, they had not quite fifty metres by the next corner but it stalled at that, even five blocking six doesn't work for long if six of the legs having nothing left. Sal blew on the climb and was joined in short order by Dave. With no one willing to work at this stage of the race the position stagnated, even if we are numerically strong, I'm relying on Josh and Daz staying clear to give us the result.
We were on the penultimate climb of the day when Darren gave out big style coming back to our group and out the back within two hundred metres, damn. Josh continued to plough his lone furrow but now there was renewed hunger in the eyes of the competition, Claire's position in the group is getting increasingly tenuous, not that she's alone in that.
Through the bell we were still nine 'chasing' one still only about forty metres up, I wouldn't blame him for sitting up. However we are talking Josh here, he'll keep going until he can't pedal anymore. It suddenly dawned on a couple of riders that in order to win they'd have to reel Josh in so for the first time since the break there was a concerted effort and lifting of the pace.
Claire's elastic finally broke taking two others with her; Steve gamely tried to keep his place in the train with me on his wheel. Somehow Josh was managing to keep ahead, this is turning into a bit of an eppy! Through the hairpin and onto the climb for the final time, there's still a way to go but the speed barely faltered until the final kick up.
A few bike lengths were all that separated us from Josh now and about a kilometre from the line. Steve lost the battle; I flipped past him and another lad leaving just six in the running for victory.
At two hundred Josh was still ahead but by one fifty as the sprint wound up he was swallowed and spat out, I made the final gear change and hit the front, fifty to go, I'm gonna take it! Barely had that thought passed my senses than something came past me as though I had stopped.
to be continued....
© Maddy Bell 21.04.13