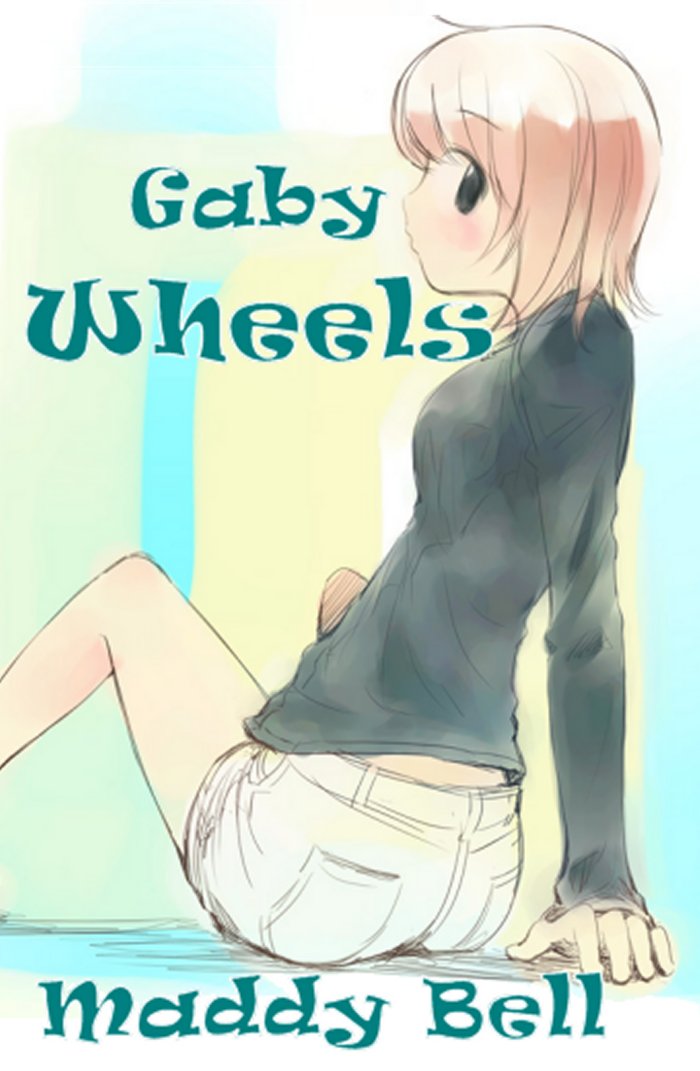 Chapter *10.38*
Plane Sight
I was debating whether to go back for arm warmers when Steve joined us after breakfast next morning.
"I hope you lot are ready for a good leg stretch."
There were a few mumbled replies vaguely supporting the notion.
"Okay then, we'll be exploring some of the lanes and climbs of this lovely area with a loop around Telford. Amanda, Drew, Jamie, Geth and Laura, you'll set off first with Caroline the rest of you will be with me. Second group, you've got ten minutes."
Caro was already at the trailer with a stack of bottles and energy bars, our steeds racked alongside.
"Okay you lot, two bottles and bars each, I don't want anyone bonking on me."
It took a couple of minutes to stow our tucker then we were off, Caro astride a Mofa that had made the journey south with us in the trailer. It's always a little weird getting on your bike somewhere new, I know I take a couple of miles to settle in, it's not like the bike's changed or anything.
We turned towards Newport under a sky dotted with cotton wool clouds, the promise of later heat already making its presence felt. A drop through the town allowed us to get settled then once we picked up the Shrewsbury road Caro had us up the pace and start a rotation. The road bucks up and down some with some flatter stretches thrown in to give you a false sense of ease.
At a steady 30kph (my comp is still set in kilometres) we soon ate the distance to the Telford road and beyond leaving the B road after High Ercall. The road, well lane , was not much more than a single carriageway between high hedges before turning onto a more travelled road heading more sunward even as the giver of heat poured its rays down onto us. With Caroline shouting encouragement from her asthmatic mount we passed under the A5 having passed the 25km point after about forty minutes.
The wooded flanks of the Wrekin dominated the skyline as we started a more robust climb towards it. (Just so you don't think I know the area, I checked out our route when we got back.) Caro teased her mount up alongside us as we started a dead straight stretch with a persistent gradient.
"Right at the end, prime point at the summit."
Cue the Drewmeister. I cackled to myself, oh yeah, you guys don't stand a chance.
A quick glance around the others, yeah no one looked particularly enthralled at the prospect of attacking the climb. There's no point in going before the junction, I could lose any advantage if I can't get straight out, so let's make it straight after. The tarmac levelled as it approached the turn, a glance across the field revealed the start of the climb proper maybe 200m beyond, that'll do nicely.
Just as well I stayed my launch, a flippin' huge tractor brought us almost to a standstill as it launched itself and its trailer of straw bales out of the corner field. Once around the corner our little group started preparing for the climb ahead, a swig of a bidon here, mouthful of energy bar there, me, I took a measured draft, not much more than a lip wet. A quick check behind, then as the others did a synchronised change down I let rip.
"Feck!" Jamie gasped as I went past.
I've done this self same thing innumerable times before with varying levels of success, you have to commit fully or it's a waste of effort. The first bit of steepness was maybe fifty metres but at something steeper than 10% which I attacked with gusto easing not one iota on the short drop before the longer but less severe climb up through the trees. Caroline's mount was clearly audible as it struggled with the climb behind me.
I got into a steady cadence, fifteen kph and concentrated my effort. The road levelled a little as it emerged from the trees revealing the last haul to the top; a quick look behind as the road turned into the climb failed to spot any pursuers. A further downshift and up out of the saddle and into the wall of the climb stretching skywards.
The steepest bit was just before it almost flattened to the summit, I allowed myself an easier ride to the top – no point in killing myself! I eased to a halt to await my teammates, taking the opportunity to stuff an energy bar and a significant swig from my bidon down my gullet. I rode back towards the steep edge as the whine of the Mofa announced Caroline's arrival on the steepest section.
Looking down it was like Armageddon, Laura and Jamie were matching pedal strokes halfway up the wall, Manda was back with Caro and Gethyn had blown big style and was just emerging from the trees.
"Up, up, up!" I encouraged.
"Guh!" Laura allowed as they drew level.
The two of them eased back just as I had, continuing toward the summit.
"Come on, Manda, nearly there." Caro told a red faced de Vreen over the growl of her moped's power plant.
"Allez, allez," I offered in turn.
"Wait for Gethyn Drew," Caro called as they passed.
"Sure."
Geth seemed to have got his second wind and was now steadily making his way up the final assault.
"Come on Geth, nearly there."
The dead eyed look in his eyes told me he was beyond caring.
He finally drew level and shook his head as he spotted the actual summit still some way ahead. I waited for an upcoming car to pass then set off to join him for the ride to the top. My riding alongside did, I think, help keep him going to where the others were waiting.
"You okay Gethyn?" Caroline asked as we pulled up.
"Just about," he gasped, "blew."
"How'd ye do that, Drew?" Jamie asked.
"Practice?" I suggested.
"She won the ESCA hill climb a couple of years ago," Laura dropped into the conversation.
"Guilty as charged," I admitted.
"Come on you lot, there's a good stretch of downhill coming up," Caro prophesised.
"Lay on Macduff," Manda grinned.
"Don't get too carried away, especially you Drew, the lanes are a bit tight in places."
Bum.
We set off downhill, quickly negotiating Little Wenlock and joining the aforesaid single-track lane towards some place called Coalbrookdale. Despite Caro's admonishment I still pushed things right into the village, the others just about keeping apace, that is until the sting in the tale, a sharp little incline up to a busier road. We followed the valley down to the Severn and Ironbridge.
Ah, that Ironbridge, Dad brought us here once when we lived in Warsop, there's a bunch of museums, industrial revolution and all that and of course the actual Iron Bridge. We're not sightseeing today but you can't miss the bridge, if for no other reason all the grockles gawping at it! We pushed through towards Coalport.
"Climb coming," Caroline shouted up to us.
I guess that means we're leaving the Severn gorge, indeed at the far end of the village I could see the road rising steeply away from the river.
"Keep it steady."
I let Jamie set the pace onto the climb only passing him when the road pitched up again as we turned sharply away from the river below. Out into farmland the road continued its ascent at a more reasonable gradient. As I had exercised some restraint the others, Geth included, weren't far adrift and by the time we dropped to the Telford road we were all back together.
We were into more level countryside now and we got back into a fast rotation despite the narrow lanes. Beyond Ryton it got a bit twistier then after crossing another 'A' road we got our first indication that we were near an airfield as a military jet came in low to our left. We threaded our way through a big housing estate before joining the A41 towards the M54.
"Next left," Caroline's voice instructed.
The sign said RAF Cosford, isn't that where the others are racing on Sunday? It didn't look much like an airfield, it was all big buildings, even a school but then we dipped under a railway line and the airfield was revealed.
"Follow the museum signs," Caro directed .
Strange, but who are we to argue?
The sign announced our arrival at the RAF Museum as we entered the airfield, sounds interesting.
"We stopping?" I asked our chaperone as we passed some ageing military jet.
"Toilets and a snack bar," Caroline told us.
"Great, I need a wee," declared Manda .
"Me too," Laura agreed.
We rode up to the clearly new museum entrance building, styled sort of like some old biplane. There was a row of cycle stands by the entrance, which we parked our steeds in while Caro used the motorcycle bay of the car park for her Mofa.
"Okay, the others'll be here shortly," Caro started, "so make use of the facilities, I'm going to grab a coffee, we'll be leaving in about thirty minutes."
The five of us clacked into the airy reception area and after spotting the toilet sign headed that direction.
"Come on , Drew, you can look at that after." Mand told me as she grabbed my arm and dragged me away from the display cabinet and into the ladies.
"Mand!"
"What?" she allowed closing her cubicle door behind her.
What's the point, I'm in here now and I must admit to needing to empty my bladder quite quickly, I took the remaining cubicle, Laura having preceded us into the ablutions. I did the necessary and joined the others at the sinks.
"We getting coffee?" Laura enquired.
"A dose of caffeine would be good." Mand agreed, "Drew?"
"Er yeah, sure."
I'd expected Laura to say something about my presence in the ladies but she didn't so much as give me a funny look. Do they all think I'm a girl already? I followed the others out, Laura leading the way to the sustenance zone where we purchased coffee and muffins before joining Caro at a window table.
"Hi girls," Caroline greeted us .
"Bit upmarket for a bike stop?" Mand suggested.
"It's rarely busy and it's about the right distance from Lilleshall."
"Any chance of a look round?" I enquired.
"Not today, can't see why you couldn't come down on Sunday though."
"Great."
"The others are here," Laura observed.
It was closer to forty-five minutes after our arrival that we all set off in one group for our temporary HQ. We took a series of lanes, which gradually ascended over the A5 and up to Sheriffhales before descending back to Chetwynd Aston and the Lilleshall Sports Centre.
"Drew?"
"Hello."
"Can you give me a hand with the bikes?" Steve asked.
"Sure," I agreed following him over to the trailer.
Once inside Steve drew a deep breath, "How're you enjoying it here?"
"It's okay I guess, not the sort of thing I was expecting."
"Room okay?"
"I guess."
"Look Drew, there's no easy way to say this, and I know we didn't specifically mention it, but we are your temporary guardians."
"Mention what?"
"A girl has been seen going in and out of your room."
to be continued....
© Maddy Bell 16.10.12