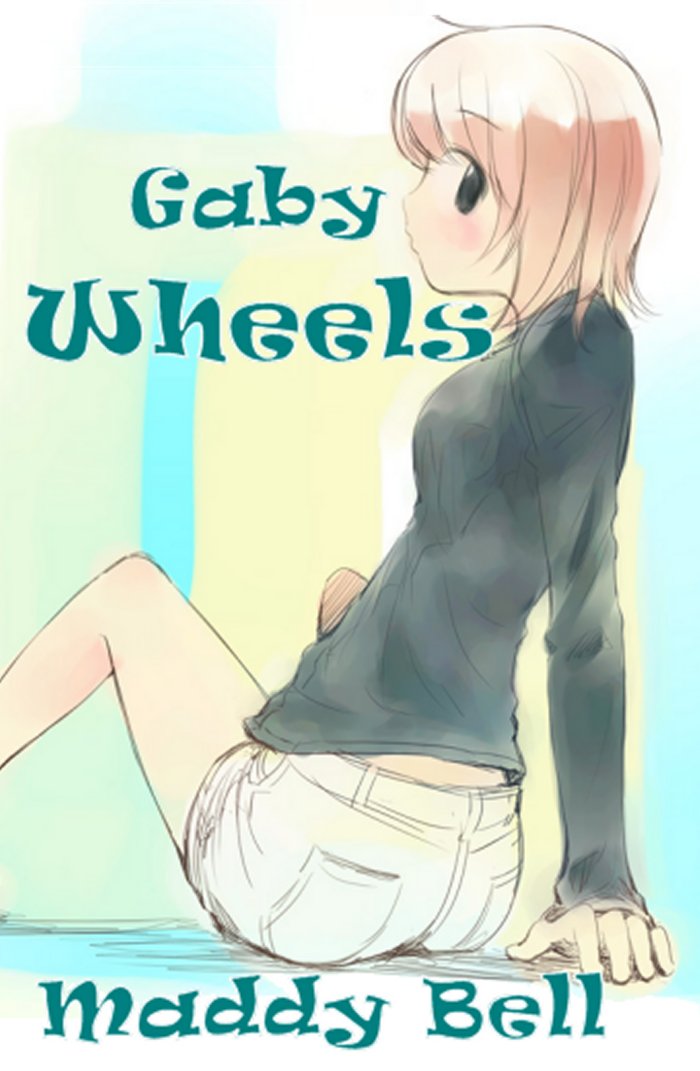 Chapter *10.30*
Pounding the Streets
"All right folks, settle down, I don't want to keep you too long." Chris started. "I'm not going to shout at anyone, those that rode poorly at the weekend have already been spoken to. Mistakes were made and I hope we can all learn by them. We don't expect you to win every event you take part in, it would be nice but unrealistic, what we do expect is for you to all give your best and in that perhaps some of you let not just us but yourselves down.
So instead of recriminations let's look forward then, Caroline and Steve will be talking to you all individually and putting together individual training programmes to work on your weaknesses. That's it, I'm not going to say any more for now, I'll pass you over to Steve."
Despite not having been party to Sunday's messy performance I had been dreading the 'talk' and found myself more than a little surprised by the mild tone of the dressing down.
"Thank you, Chris," Steve began,"right you lot I want four teams of three out the front ready to go in ten minutes. What are you waiting for? Go!"
Sugar, I need to get changed.
"Er sorry." I offered when I did finally get to the assembly area.
"Your team gets a thirty second penalty Mr Bond." Steve told us.
The loud groans from Jamie and Claire identified my teammates.
"Right, now that everyone is here I'll explain what we shall be doing this morning."
It was simple enough, after riding out into the countryside to the east of Manchester we would take part in what you might call a road pursuit. In short each team would set off five minutes behind each other with the purpose of catching those in front, we'd be on a shortish circuit, number of laps as yet undecided. We set off through the still damp streets not exactly in the best of humour.
"Sorry for the penalty guys," I offered as the three of us waited for our departure.
"Och, dinna fret Drew," Jamie replied.
"Yeah, it's not like there was any way you coulda got down in time," Claire noted.
"Cheers, so how we gonna do this?"
"We were kinda hoping you'd tell us," suggested Claire.
Just what I need.
"One minute guys," Caroline informed us.
"I reckon if we get a rotation going quickly we've got a chance of overhauling Geth and co, being last off at least means we don't have to worry about chasers, we can concentrate on what's ahead fully."
"Aye, there is that," Jamie agreed.
"We'll do better with short turns, say two hundred each rather than tire the stronger riders."
"What you saying, Drew Bond?" Claire huffed.
"I'm saying we'll do better if everyone is taking a turn?"
"I agree wi' Drew , Claire, we can na be d aein' wi' passengers."
"Okay, I'll try."
Clearly Claire wasn't expecting to contribute too much, bum.
"Time to go," Caro advised, "good luck."
That'll be the least of what we need.
We soon settled into a good even pace, the fast rotation keeping the speed quite high. The earlier dampness had left a lot of wet sitting on the road, which didn't make things too pleasant, the feeling of wet shorts and feet isn't one I enjoy. Three riders however don't get a lot of rest and it was soon evident that Claire really wasn't pulling her weight, sugar.
"This isn't working," I told them after about fifteen minutes.
"I'm not getting enough rest Drew," Claire moaned.
"Me and Jamie'll do double, see how it goes?" I offered.
"Sure," Jamie agreed.
"Let's do it then," I enthused.
This time I have to admit, things went better and we actually held a higher pace than we had before. We'd used the circuit last week so we knew the turns which helped a bit, our reward came mid way around the second lap.
"Ahead." Jamie observed as he slipped back after a slightly longer than agreed turn.
There they were, Gethyn's team, Geth, Darren and Laura still some way ahead but certainly not five minutes between us, possibly two I guessed.
"I reckon we can close the gap before we get back to Caroline."
"I'm pretty much on the rivet now," Claire whined.
"Catch them and we all get more rest," Jamie pointed out.
"Well , what're we waiting for?"
We buried ourselves for several minutes, closing the remaining gap pretty quickly.
"Straight through, let them work to get on to us , " I suggested.
"Seems a bit mean," Claire gasped.
"It can put off any counterattack," I told my companions.
"It's not a race," Claire protested .
"It's worse, it's training," Jamie supplied.
As it happened I was on the front when we made contact.
"Rechts."
My call warned them we were there; we motored past only easing when Claire took over.
"Shit, where'd you guys come from?" Darren asked rhetorically.
"Team work and hard graft," offered Jamie .
"We gonna try to take Paul's lot?"
"Should be a piece of piss with six of us," Geth offered.
By the time we started another lap we were doing a good rotation, shorter turns again but with six of us taking a turn the rest time was much enhanced which I think everyone appreciated. We'd been chasing around the lanes for over an hour already, whilst not as intense an effort as yesterday morning's twenty-five, fatigue was starting to make its presence felt.
"One more lap," Caro called out as we passed the bus for the fourth time.
"Thank gawd for that," Laura voiced the majority's thoughts.
"Anyone up for a crack at Paul?" I enquired, the pace having already dropped after Caro's advice.
"No point," Gethyn suggested, "we only have to finish the lap."
"Count me in," Jamie supplied.
"Me too," Darren added.
"Whatever , " Claire sighed which I took to be agreement.
"Let's do it," I yelled .
The rotation was rehashed, even Geth knuckling down to things. We had no idea what the time gap was so it was a bit of a blind chase, even so everyone gave it their all. The thirty-minute lap time was over half gone before the potential for success was spotted.
"Come on, there's still just the three of them," I encouraged .
"I'm knackered," Laura gasped out.
If we lose anyone it's gonna make it harder to bridge the gap but soon after the inevitable happened, not Laura but Claire followed by Gethyn slipping out the back. The pace dropped slightly, Laura was clearly struggling and even Jamie was now breathing pretty hard – not that I wasn't.
"We're not gonna make it," Darren stated.
"That's it." Laura sat up.
Sugar.
"See you after," I called out making my move.
I know it's not a race, there's nothing but pride at stake and if I don't give it a shot, well I wouldn't be Drew Bond would I? I easily gained fifty metres before going into time trial mode, my computer showing forty k's. I'd been indulging in my solo pursuit effort for a couple of minutes before I became aware of some company.
"Sheesh, Drew ye coulda warned me!" Jamie gasped out.
"You gonna help or complain?"
"Gis a sec an' I'll d ae a turn or tae."
I might have done it on my own but with Jamie's help we made contact in pretty short order but only just before completing the lap. So of course I had to show off a bit with a sprint to finish the lap some lengths ahead of my variously tired teammates. The rest followed along in dribs and drabs, Claire and Gethyn last to arrive some ten minutes after everyone else.
The ride back to Droylsden was lacking in conversation, everyone lost in their own thoughts. Personally I spent the time assessing my colleagues riding, Jamie's a bit like Josh, a terrier that won't let go, the others however fared less well, Claire hasn't got great endurance and Gethyn, what's with all that giving up stuff?
"Right then, I hope you all enjoyed this morning's little effort," Steve mentioned when we reassembled after showering and lunch.
Several groans were the extent of the reply.
"Some of you clearly missed the point of the exercise but at least a couple of you did give 100% effort. We, that is Caroline and myself, will be making recommendations with regards to the role each of you may have within the team based on these sessions."
He paused, taking a swig from a bottle of water.
"Right then, this afternoon we'll do a bit of role play."
This time everyone to a man er woman let out a groan.
"Hi Dad."
"Drew?"
"Duh, who else would be using my handy?"
"How's it going kiddo, your Gran told me about Sunday."
"Bum, that's what I was ringing about."
"She only told me you won."
"In that case…"
I'm glad I got extra credit on my phone, Dad and me were talking for ages, he wanted to know every detail about what we've been doing in Manchester. It seems like forever since we talked, yeah I know it's only just over a week but it seems like ages. I must admit I felt better after the call, less homesick – I hadn't realised I was feeling homesick.
I turned the light off and snuggled into the bed clothes before turning my thoughts to the morning. Tomorrow we've got more of the same stuff, we're back to the routine of last week but it looks like this week I'll get some reward – officially, for my efforts, I get to pull on a Team GB jersey at the weekend.
to be continued....
© Maddy Bell 18.09.12