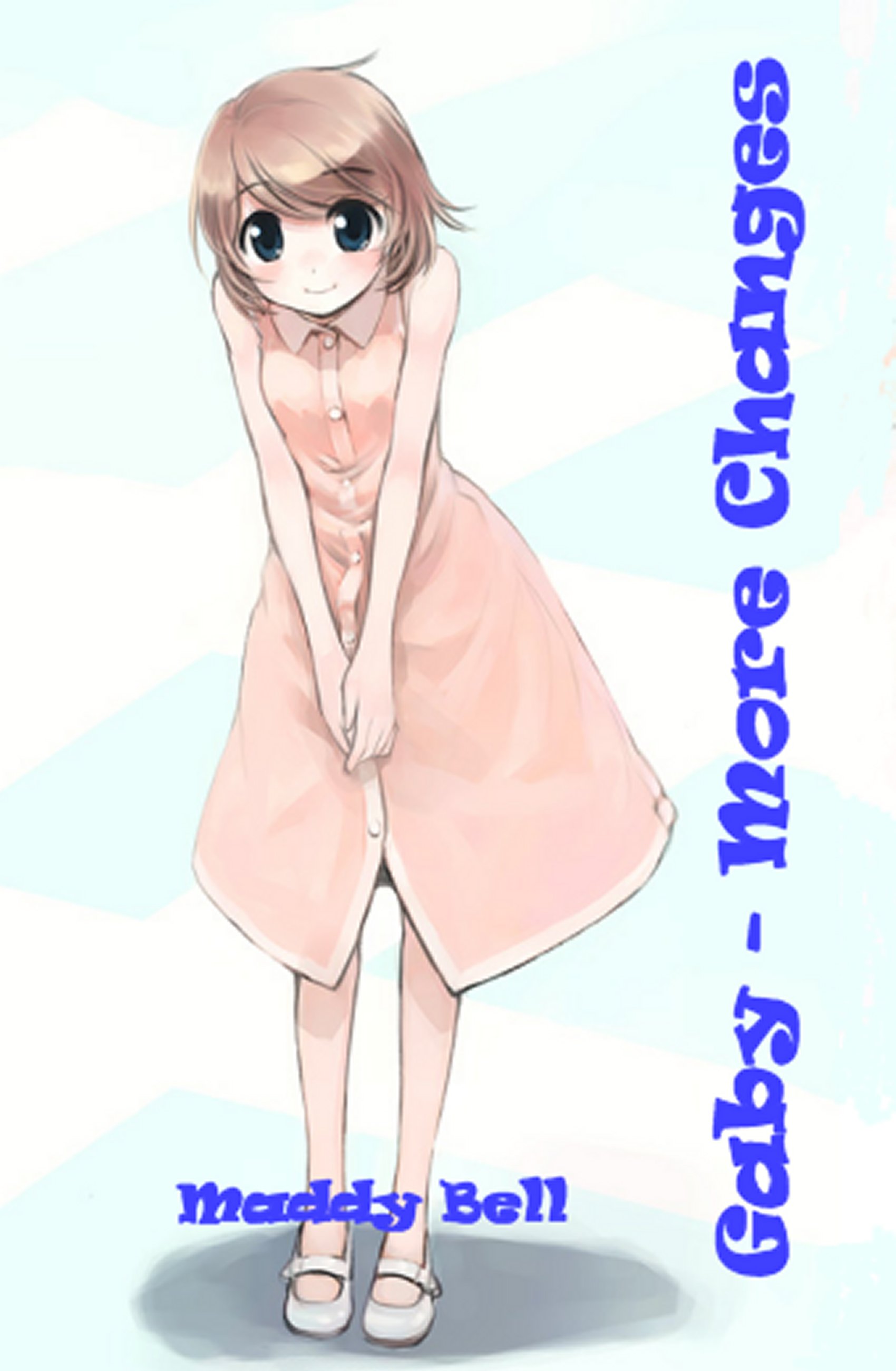 Chapter *9.28*
No Olpe for the Wicked
To say the day was manic would be putting things mildly. Although the 'event' isn't until next week we have to get most of it done this weekend as there won't be time during the week and we don't want Claud finding out. This weekend the Fischer's have gone to see some relatives up north somewhere so we don't have to be quite so secretive.
"Phew!" Steff allowed.
"Yeah." I agreed sinking into a seat next to her.
"Drinks , ladies ? " Max announced sliding a tray of cool beverages onto the table.
"Cheers , Max."
"No problemo."
"So what's left?" Pia enquired.
"Hmm, let's see," I found my 'to do' list, "the snow's organised, Mart's dad is bringing the tree down Wednesday, the 'grotto' is all decorated, signs are painted, you still okay with the sausage stand Max?"
"Yup, the guys are supposed to be helping too."
"Glühwein, that's your Dad P, so me an Con'll do the Weihnacht's cookies during the week, that's about it I think."
"You forgot the choir, Gabs." Anna opined.
How could I forget the choir? I mean, you've heard my tuneless wailing right?
"We can practice here on Friday night." Pia suggested.
My 'friends' from my time as Weinkönigin are supposed to be organising something for us too, they won't say what but they've been talking to a few of the rents including mine. Dad's staying schtum though.
"Well I'm pooped." Con stated.
"Yeah, me too and I'm racing tomorrow." I mentioned.
It's sometimes a bit of a bugger having to pickup Roni and today was just such a day. Up to Mettmann then back to Köln to get on the motorway into the Bergisches Land and across to Olpe. Dad an' me left home at seven and the race isn't until eleven!
Whilst the Biggesee Jungere GP isn't part of the national series it is an important race in the regional Nord-Rhein-Westphalia series, the Wuppertal race earlier in the year is in the same series.
"I thought you said this was a chipper?" I accused Dad as we unloaded the bus.
"Did I say that?"
"You know you did." I shot back.
"Well it's not National League."
"Neither was Bitburg but you wouldn't exactly call that a chipper."
"Well this isn't Bitburg either, it's three laps of the lake, nothing too challenging for the National Champions."
We were weren't we, me and Ron, two years ago it was schoolboy Champeen and here I am, de facto Junior champion of Germany, a smile reached my lips. Nothing to prove today – neither of us are in the running in the NRW series, so we can ride our own race.
"You both okay?" Dad enquired thirty minutes later back inside the bus.
"A1." Roni grinned.
"Like she says." I agreed.
"No major climbs, three laps, no team orders but another win would be nice." Dad told us.
"There a feed?" Ron enquired.
"Towards the end of lap two, we'll both be there, there's only a neutral service again today.
Some is better than none.
"Anything else?"
Nothing else to learn, the start is like under fifteen minutes away, we both shook our heads.
"Okay then, stay out of trouble, have a good ride."
"And Roni," her Mum started, "you're cleaning the silverware."
Yes, an often overlooked element of winning, looking after the assorted shields and cups you accumulate.
"Come on Ron; let's leave the fogeys to their grumbling."
I slid the door open and dropped to the ground.
'NRW series leader, Joachim Hemer, best girl, Gloria Schlepper and we are pleased to see both the male and female National Series 2005 winners designate gracing the Metalloy Biggesee Jungere GP, Drew Bond and Veronike Grönberg!'
The compere finished the introductions with a flourish. I recognised the Hemer lad from Wuppertal but the girl didn't ring any bells.
"You know any of this lot?" I whispered to Ron.
"A few, Gloria does a lot of track, bit handy in a sprint, there's those lads from Sporting Club Wuppertal, they'll be out for revenge I'm sure, I think that Hemer kid rode at Xanten."
"Thought I recognised him from somewhere."
I adjusted my glasses, it's looking like a hot day is brewing, the few clouds above are chasing eastward at a steady but not high speed.
A whistle sounded then a volley of gunshot set us on our way. As usual we were neutralized until we cleared the town centre, a bit of a climb to the ring road then the green flag as we tipped downhill. Enthusiasm and lack of experience had a couple of local chancers tearing up the road but the majority of the peloton were content to let them have five minutes of fame.
As usual Team Apollinaris sat close together, near enough to the head of affairs to react but at the same time letting others set the pace. We dropped to the lake, the road then hugging the waterside for several K's, the early heroes by now safely back in the pack. The road then turned away from the water and started a steady climb between fields and woodland.
I wobbled my hand about for Ron, to indicate a possible place to attack, the gradient is pretty steady though and the road fairly straight. Over the top then the descent started with a swoopy stretch. Unusually today our circuit is going anti clockwise so we were soon directed into a left turn which whilst descending was much less steep.
We negotiated the streets of Repe then had to contend with an attempted escape as the road once again fell away. Next thing you know there's coppers, yellow jackets, flashing lights and the scream of brakes attempting to halt bikes travelling at over 50kph! A couple of riders managed not to make the corner, potential carnage was only averted by the fact we were quite strung out due to the downhill approach.
"Bloody hell!" Ron announced in broad Warsop.
"Yeah." I agreed.
"I thought your Dad said there weren't any big climbs."
Well it's not the St Bernard Pass but the road was certainly going over the top of a substantial climb.
"I think his definition is different to ours." I supplied snicking down a sprocket.
The wide tarmac steepened steadily through a couple of looping bends taking us between fenceless fields. As trees replaced grass the gradient further increased then as we emerged once more into meadows the road could be seen high above us – oh bum! So far most of the pack were holding together in a reasonably stretched group, this climb might well be the breaker!
Around to the left then a tighter right hander had us gaining ten metres in a couple of hundred road distance. The lead car changed down gear as we entered more trees and a much tighter left hander took us higher at a faster rate. It evened out then, still climbing but much steadier, the peloton not smashed but well stretched.
Our route broke back into the sunshine and the almost level stretch towards the top allowed a few backwards departees to make contact with our front group.
"Hope there's no more of these." Ron puffed.
"Looks promising tho." I pointed out.
The road started to drop, back into tree cover and shadow. The pace rapidly overtook fifty, into the first bend it was a bit hairy as we returned to sunlight then the next in the series took us back into dark shadow. As steep as the ascent felt, the drop off the Burg was steeper, a gentle left turned in more sharply and steeply, my comp was reading seventy now and I sensed a few worried riders around me. At these speeds you can't afford to be nervous, cautious maybe, careful even but nervous is never good.
We screamed towards the next bend, another right turn, the lead car having to accelerate hard away to stand any chance of outrunning us on the tight turn. The speed limit signs suggested fifty as we hit the next bend, the enforcement camera had us at sixty two just after! You could smell hot rubber as the lead car put his hazard lights on into the next much tighter corner.
In seconds we reached the bottom and a junction that on a normal day we would have stood no chance of making. As it was we nearly ploughed into the back of a parked police car! We now started another steady climb out of the town of Attendorn back towards Olpe.
The pace was back to a more sensible thirty five / forty; still no one seems too interested in doing much. We made another left turn and suddenly the road levelled out, the water glinting in the sunshine slightly below us.
"We seem to have lost a few." I noted to Ron.
"All the big guns are here, bit hairy on that descent eh?"
"Not many." I agreed.
"Next or last?"
Good question.
The road bounced along the side of Biggesee, not always at the waterside but never far off. Still no one looked greatly interested in doing anything.
"Ron." I hissed.
She came back alongside.
"Wassup?"
"Give it a shot on that first up?"
"You or me?"
"Either I guess."
"You have first bash, I'll act as sweeper."
Decision made we could each concentrate on making sure of the team's success.
Dave spotted the lead car as it exited the trees on the approach to Sondern.
"Here they come." He told Angela.
"I hope Drew's okay."
"Me too, I do not want a repeat of Hamburg."
"Looks like they're all together."
"It's a difficult circuit; it'll be a loner or a small group if it does break up."
The lead car flashed its way along towards them.
"Lenks!" the shout went up.
It's about time. The peloton reacted pretty quickly, the road being wide and level, virtually as one we switched to give chase, looked like one of the Wuppertal lads by the jersey. I smell a rat.
I looked to see where his mate was, yeah thought so, getting ready for something himself. I gave Ron's shirt a light tug.
"Eh?" she enquired looking round.
I motioned with my head; she got the message and nodded in agreement.
We didn't have long to wait, the second Wupper rider shot forward up the kerbside, he was barely past before I was on his wheel. I'm not letting someone else get away before I get a go! He wasn't done; I know from our previous encounter that he's strong this time though I'm better prepared.
The road remained fast and wide, which was just as well given that attack one was still in full flow as I chased after the second move. We followed the car off of the main road and around a loop to take us underneath and towards the water. The pair of us were clear of the rest now as SC Wuppertal ceased hostilities, his chasers mistakenly letting him slow the peloton down!
Our way turned parallel to the water before turning to cross the small dam that spans the waters here. A stiffish breeze off the water did little to deter my companions resolve, as we turned back onto dry land I took my first turn at the front. Another long but relatively shallow climb stretched ahead of us, we soon passed into trees and out of the sunshine.
I slipped my glasses off, hanging them in my shirts zipper – at least I can see the road now! By now the two of us had over one fifty metres on the bunch and we were working quite well together.
"So girly, you fancy your chances again?"
I was just thinking that maybe we could make something of this pairing! I smiled sweetly back at him.
"Not really and I think I'm on." Yeah, on one!
to be continued....
© Maddy Bell 16.11.2011