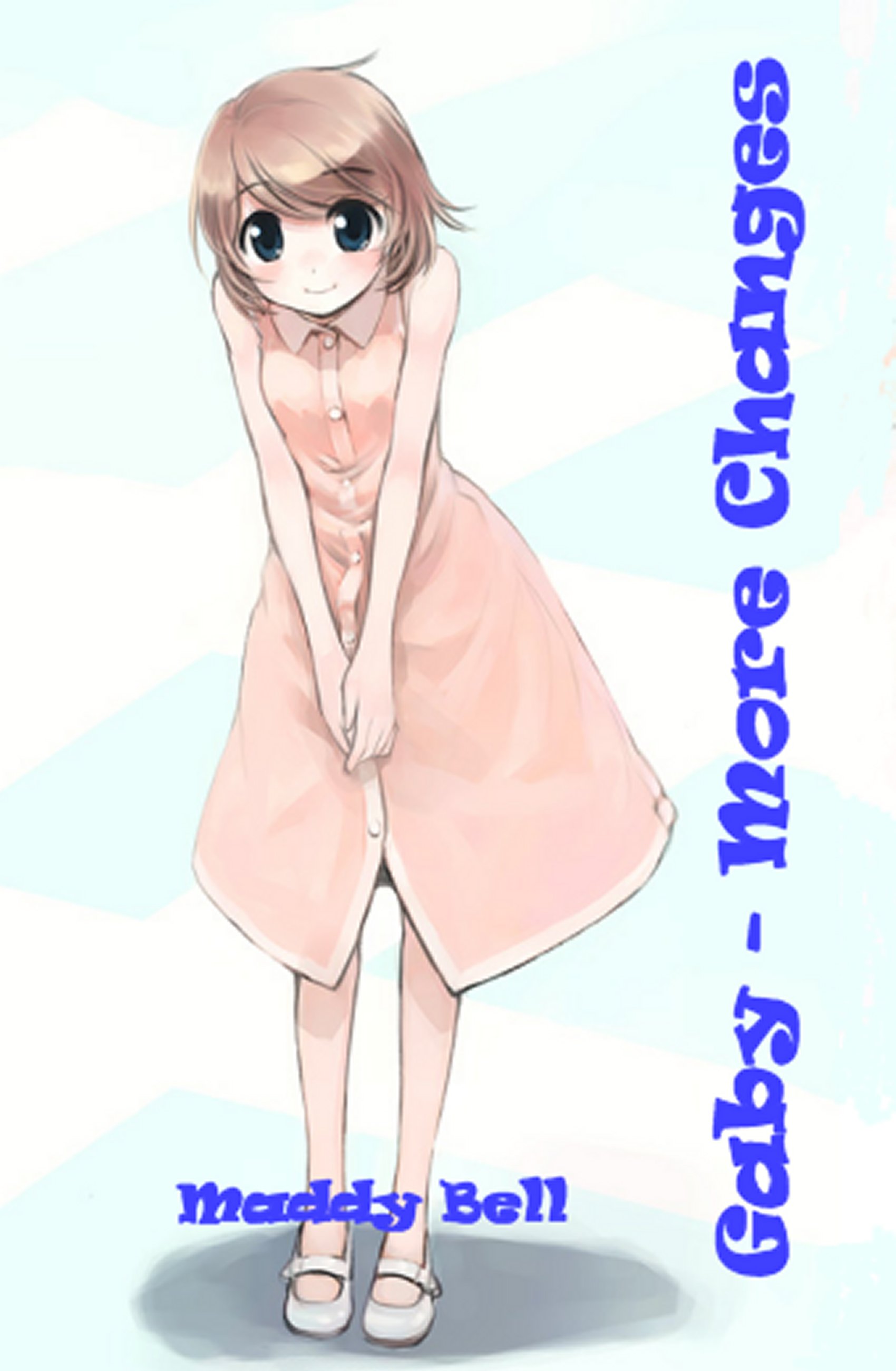 Chapter *9.09*
Trained Thoughts
The girls probably did this regularly but I'm a bit like a spanner here, a spanner without a specific job. Mum had a good fifty metres on us and was showing no signs of slowing anytime soon. The others looked to be setting up a chase; I slipped to the back out of the way.
I spotted George watching me; I didn't want to pee off the big boss so I signalled my intention. With a grin he nodded and got Mike to drop back a bit, I had my permission. The others were just getting a rotation going although it was clear that Erika was going to give chase shortly. Meanwhile Mum was steaming along up ahead like her bum was on fire.
A quick sip from my bottle and it was time. Erika slid back and was busy selecting her gear, I checked behind, the road was clear enough. Boonen made a similar check giving me a grin as she did so, as soon as she turned her head back I went. Out of the saddle, I accelerated at maximum thrust past the others who whilst they were expecting Erika, weren't expecting as fast a move.
Behind me I could hear various curses as they tried to respond to this unplanned for move. I went into full time trial mode and concentrated on Mum up ahead. Of course Mum is hardly a novice against the clock, a Worlds podium at the discipline would put doubt into some heads but that was a couple of years ago and out of necessity I do lots of solo riding.
The gap started to close, slowly at first then more quickly as I got a second wind after my starting effort. I held true to Mums 'no looking back' mantra and piled all my effort into catching her. My chase was already over two kilometres long as we passed under the motorway crossing the Rhein and Mum was still a good few metres clear.
I had a thought, did I just want to catch her or 'prove' my ability? Hmm, the latter I think, in which case…
When you are riding, particularly into a head wind, your ability to hear stuff behind you is quite limited, another bike could be passing you before the sound alerts you to its presence. Certainly anyone more than five metres behind could easily be missed which formed the backbone of my plan B. I closed the gap more slowly now until I was sat some ten metres behind Mum, close enough to draw pace but too far behind to get assistance or alert the victim.
I gathered myself up again, remarshalling my resources by way of a few flakes of dried 'nana and a swig from my bidon. Its very easy in this situation to ease up and start losing ground, concentration is essential if you are to hold station. Of course the threat from behind is real too, the girls'll be pretty miffed by my move so they'll be making a big effort, one slip and they'll chew me up and spit me out!
As is so often the case, timing is everything. We'll be re-crossing the Rhein at the Linz ferry so from Neuweid to there gave me about ten kilometres to the 'finish'. The question for me is of course whether that's too far, after all the girls are pros and there are five of them. Should I just take Mum and leave it at that or really go for it? My handy chose that moment to start vibrating in my pocket; well I can check it on the ferry.
The sound of Anja and co coming up from behind galvanised my thoughts and Maria's 'gotcha kiddo!' was enough to fire me up - if they thought I was spent they'd likely be easing up right about now. I took a couple of deep breaths and at the point I heard one of the chasers freewheel it was out of the saddle and away! I accelerated hard, not sprint finish hard but enough to very quickly propel me up to Mum and past her.
"What's the kid up to now?" Mike asked no one in particular as they watched Drew's latest move from behind the chasers.
"Interesting tactics." Petra mentioned from behind.
"Just like her mother," George grinned, "unpredictable but measured."
"Watch or intervene?" Mike asked his boss.
"Lets watch for now."
From experience I know how difficult it is to change your pace once you are into testing mode, its like the accelerator is stuck and although you know you can kick down to get more revs you think it'll slow you. I was banking on Mum not thinking logically when I launched myself past her, the muttered curse as I showed her my wheel was confirmation I'd succeeded in surprising her.
A quick glance under my arm as I settled back into the saddle confirmed I had a good gap; Mum was still locked in TT mode with the others still a good distance behind her. Despite not having fancy testing bars on the bike I can still get into an efficient crouch and rather than slowing my computer showed my speed increasing until it levelled out at about forty five Kph.
As they say 'there is no plan B' so if I blow or get caught that'll be it, so don't get caught Drew Bond! I know the road well enough to avoid some of the worst pot holes and with the road twisting about a bit more at times I'd be out of sight of anyone more than twenty five metres behind. I tried to get a bit more speed on each of these occasions; a bit more cushion always helps.
Meanwhile the others were now all together, Jenny having eased up to allow the others to make contact, George drew alongside.
"You want us to chase Drew down?" Maria asked.
"If you think you can." George grinned.
"What do you think we are, amateurs?"
"You let her get away..."
Maria gave the Director a dirty look, "we'll see."
I started humming 'The Chain' to myself, I find it helps me keep my tempo even and the simple lyrics are great for in the head karaoke!
'Yeah-eh-eh keep it together!'
Kewl, Bad Hönningen already. Bikes aren't allowed on the bypass, we have to use the old road through the town – a good opportunity to further my lead. I really was in the zone now, my pedalling action smooth and breathing easy, my mind tuned to getting to the 'finish' first. At the start of the bypass I slipped easily onto the road that dipped under the new road and firstly into Rheinbrohl before taking us through the bigger town.
There was a little traffic – easy for a single rider to negotiate but more difficult for my pursuers and the team car! I grabbed another swig from my bottle as the rode swung under the northern end of the bypass, Schloss Arenfels to my right looking splendid in the evening sun. Not far now.
"Where's he gone?" Tina asked as they finally got past the tractor.
"Can't see her." Erika observed.
"Sugar!" Maria moaned.
Jenny smiled to herself; Drew had outwitted them, one of the top female pro squads in the world!
Maria set to organising her troops, by the time Arenfels hove into view they were once again a cohesive team doing hard turns to make up the deficit on the youngster. Behind them, George chuckled to himself, yes his girls were good but they were getting a bit complacent, young Drew was like a breath of fresh air. Tonight would hopefully break that torpor, make them more attentive, less predictable maybe, yes a wake up call indeed.
In truth Drew's lead was still not huge, maybe two fifty metres but it was enough for traffic to shield him from the view of the chasers. The road now followed the river more closely again sandwiched between the waters and the railway line. Not far now, maybe three kilometres.
'The Chain' was now replaced by Queen's 'Bicycle Race' in the youngster's head as he dug deeper into his reserves, carefully maintaining a steady line on the recently resurfaced tarmac. 'Come on Drew, you can do it!' he urged himself as his legs started to feel the effects of the lactic acid building up.
The girls behind were now in full chase mode and the gap to the youngster was now steadily closing – you've seen this happen on the Tour, the breakaways holding out until the last kilometre even before being swept up. It always seems a bit unfair but when you make the move you know this is a possible outcome. As the road started into the long, long vaguely left hand bend that would take the road into Linz Drew chanced a quick glance behind.
'Sugar!'
They were close, too close; with around a thousand metres to go before the sign Team Apollinaris were no more than fifty metres adrift and well motoring. If they caught him now he'd be spat straight out the back, so don't be caught! He snicked the right hand Ergo the last click, the imperceptible change in gearing raising his pace by a scant 2%. Two percent of fifty kph only pushes it up by a single kilometre, enough to delay the inevitable.
'Go on Bond, nearly there, I can see the sign dammit!' George told himself, to the girls on bikes he shouted, "big effort for the line!"
So used to their racing formula this was the point that the seniors blew it. Jen had been resting at the back of the chasing rotation as usual at this point, the others strung out ahead. One by one they took a long hard turn and peeled off and still Drew was holding them off!
The sign, where's the flippin' sign? He could sense the closeness of the others, it was going to be close indeed, just hold on a bit more. The town sign emerged from the overgrown margin and he was out of the saddle for the final assault, all fifty metres of it. There wasn't much more left in his legs but as they say, better out than in!
Jen was almost onto Drew's wheel when he suddenly rose from the saddle and kicked. 'How in heavens name is he doing that?' senior Bond had by now nothing left to give and had to watch as her offspring took back almost ten metres before punching the air and freewheeling.
"Yes!" I allowed punching the air, "super Drew does it again!"
"Nice one kiddo." Mum allowed rolling up beside me and resting a hand on my back.
I managed a bit of a grin as I gulped air into my lungs, "thanks."
The others soon joined us adding their own comments, Maria sounded a bit miffed although the others were quite effusive. We rolled along to the ferry slip; it was just loading so we carefully made our way on board followed by the team car. I slumped over the bars, exhausted by my efforts.
'Brrp, brrp. Brrp, brrp."
"That you kiddo?" Mum asked lowering her bidon back into its cage.
"Er, oh yeah." I agreed standing and fishing in my jersey's pockets for my handy.
"Lo."
"Where the F are you? You were supposed to be here half an hour ago!" to say Steff was p'ed off would be putting it mildly.
"I'm on the ferry, where's here?"
"Blondes! Anna's party?"
"Shit!"
"Which ferry, and why are you on it?"
"Linz, I've been training with the senior team."
"You knew the party was tonight, I did remind you this morning." Steff whined.
"Sorry, look I'll get there soon as."
"Eh, hang on Gab's….kay, I'll tell her, Gab?"
"Still here."
The ferry engines went into reverse announcing our arrival on the west bank.
"How long before you can get here?"
How long indeed, ride back up to Ahrweiler; drive home, change, "an hour maybe."
"Too long, can't you get the train straight up?"
"I need to shower and change, plus Anna's present is at home."
"You can borrow something from P."
"I guess, have to go, I'll be there soon as I can."
I ended the call as the others pushed off to ride onshore.
"That sounded intense." Mum noted.
"Steff, I forgot Anna's party."
"When is it?"
"Er now, I shoulda been there about Neuweid."
"You still going?"
"She is my friend." I stated.
to be continued....