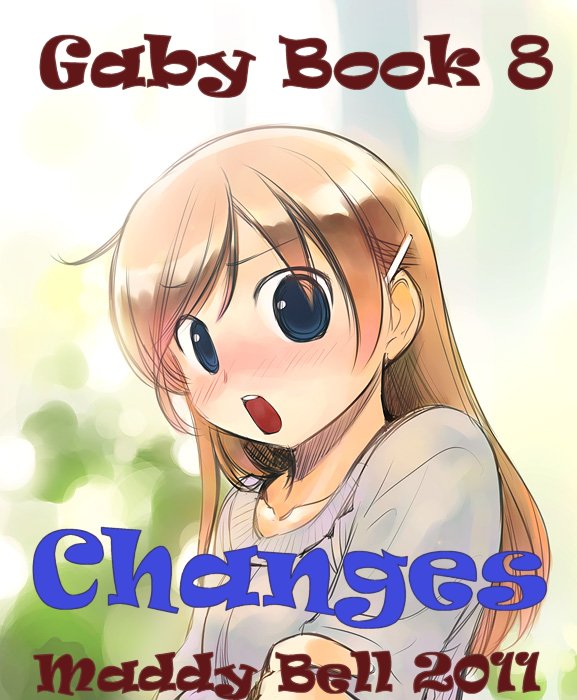 Chapter *8.39*
Hangover
Ooh my head!
"Are you listening Drew?"
"Er?"
Dave was in no mood to be sympathetic to his offspring's current demeanour, finding both your teenage daughters more than a little the worse for wear in a private drinking party had hardly put him in the best of humours.
"You got all your kit?"
"Think so." My head was spinning, why is everything moving?
"I want to see."
"'Kay." I dragged my bag onto my lap, "shoes, helmet, socks, hmm I wondered where I put that," I mused dangling my bikini top in one hand, "shorts, knickers, bra – hmm looking a bit ratty, ah jersey."
Dave shook his head in disbelief.
"Are you dressing to go?"
I looked down at myself, struggling to focus on what I was wearing, PJ's, what's wrong with PJ's?
"Go, now!"
I think Dad's a bit annoyed.
Twenty minutes later a slightly more sober junior Bond climbed into the bus, after trying to put a pair of jeans on he'd settled on a skirt, one hole instead of two and a cami – no sleeves to fight with.
"What happened to you?" Ron enquired.
"Someone decided to go drinking last night." Dad mentioned from the front.
"Didn't mean to." I groaned.
"Cute outfit." Ron noted.
"Whatever."
The drive down to Bitburg was a bit of a blur but my head was starting to clear by the time we parked up. Mind you I had to lose my stomach contents soon after, urgh, still I felt better after.
"You sure you're okay to ride?" Roni asked as we queued to sign on.
"I'm not exactly ill."
"Even so…"
"Someone had a bad night." A lad I kind of recognised mentioned with a grin.
A vague idea sparked between my ears.
"Big party," I allowed, "and I'm on."
"Drew!" Ron hissed.
"TMI girl!"
Yeah I hope so, and it'll be all round his mates before we start.
"What did you tell him that for?"
"A girl has to use all her wiles."
"But you're not a girl, you can't be on."
"Technically correct on both counts but I'm stood here looking more girly than you so he thinks its true."
"What are you planning Drew Bond?"
"Bit of a bluff is all." I grinned.
"Girls?" the licence clerk prompted.
The Three Countries is a bit of a con even if it's strictly true. We start in Bitburg, not far from Trier, cross into Luxembourg then across the principality to Bastogne in Belgium before returning via a slightly different route. Race distance is 160km and it's a league two event, which means there's only half the points on offer compared to Stuttgart. The other thing of course is that it attracts a few non-German riders, fresh blood for Team Apollinaris to feed upon!
"Und hier ist die Führen auf die serie, Drew Bondt."
I stepped forward and gave a 'forced' smile to the smallish crowd; hopefully I looked like crap and not someone to be feared. The MC continued his spiel for several minutes, giving everyone a few moments of fame.
"You sure that's the Drew Bond?" I heard asked nearby as we lined up for the start.
"Yeah, I saw her at Stuttgart, looks like crap today though."
It was a look I had intentionally cultivated with the help of Roni's makeup bag. Whilst my head was still pounding a bit I certainly wasn't the wreck I woke up, maybe if I get a result today Dad'll go easier on me over last night – not that I remember that much about it.
Some local dignitary made a short speech and then waved us off for a days riding. The first few k's whilst not actually neutral were uneventful as everyone got a good look at the opposition, me an' Ron included. Some of the furreners look pretty handy and several of the Homeboys could pose potential threats.
The road was quite wide and more rolling than hilly until a drop and climb at about twenty. The peleton seemed content to hold a watching brief, which about half a dozen riders tested on the first climb proper immediately we crossed our first border of the day.
Whilst I was itching to participate in the chase, this week it would be wrong and it would blow my cover. Instead the pair of us kept a watching brief only joining the chase when our main foes had taken action. It's a risky plan but hopefully it will fool the rest of the field into believing we aren't gonna be contenders today.
The peleton was pretty much together as we descended into Vianden, a couple of lads off the front but their chances of staying away are fairly slim given the distance we still have to race. Through the old town and then we started the first of a series of climbs which will take us across the Petit Suisse area. The Mont St. Nicolas switched back and forth as we climbed steadily towards the almost 500m summit.
Whilst still not 100% my noggin was by now much clearer – especially after being a little sick halfway up the climb. Pretty gross I know but it cleared my stomach of the remaining alcoholic residue – that wine last night could be quite acidic.
"You okay?" Ron enquired as we started the next bit of climb.
"Yeah, I'll live." I replied with a wink.
"Hmm, your eyeliner's smudging."
My glasses currently being hooked in the neck of my shirt to stop them from steaming up on the climb.
"You got a tissue?"
I knew she did, I saw her put the packet in her jersey. She fished in her pocket and passed one across to me.
"Cheers." I wiped my eyes, "better?"
"Well you look less like a racoon."
The peleton climbed easily on the good surface and from our position in the middle it was easy enough to monitor the front-runners doing the bulk of the work. This is the highest bit of today's course if not the toughest and there were some great views – not that you get much chance to look at them when you're racing.
At Consthum we started a descent into trees and a steep switchbacky drop which had lots of very vocal braking as the keener riders tried to out brake each other. Normally that's my game but not today, no today is all about patience. The village at the bottom, Kautenbach, was a bit tight and there was nearly a pile up when we turned over the narrow bridge to take us onto the long twisty ride up the river towards Wiltz.
"Ron!"
"Wassup?"
"You ready for some action?"
"The climb your Dad mentioned?"
"Uh huh."
I'd been studying the maps earlier in the week and this upcoming climb was the point I thought looked most dangerous.
"Through the village, there's a bit of a rest halfway."
"Best move up some." Ron noted.
By the village we had moved to within ten riders of the front, no flashy effort just a place here, another there all the time opening up the road ahead. Houses hid the start of the climb proper, some were obviously a bit caught out by the sudden steepening as we took a right-hander, I dropped a gear and made my move.
"Shit!"
"On the left!"
The warning shouts as usual came too late for immediate reaction, especially as the climb already had most riders well down the gear ratios – too low and you can't get extra pace and when you are doing less than twenty kph changing back up would be disastrous.
Despite the surprise of my attack I didn't get away entirely cleanly, I could hear the huffing and puffing of several riders giving chase, hopefully one is Roni. I didn't dare check behind, keeping the pace high and, after the initial move, steady. Up out of the saddle again around a tight left-hander then a chance for a breather through Winseler.
A quick check revealed that just four riders had joined me in escaping; Ron was lanterne rouge, the others I recognised as being from the Belgian contingent taking part. We weren't clean away, behind Roni several more riders were trying to bridge the gap.
"Nice move girly." One of the Belgians advised in badly accented German.
"Not done yet." I pointed out before taking a swig from my bidon.
"I know, these are my training roads, Michael."
"Drew an' that's Roni behind."
"We all know who you guys are, your crash at Stuttgart made the cover of Cyclesport . Let me and the guys take you up here."
I'm not sure if it was chivalry or wanting to set the pace, but the offer was good for me.
The five of us made short work of the climb and once at the top we joined a much better road where we started a good rotation.
"Neutrals up." Roni mentioned.
"Great, just need to keep it going."
"So what's with these guys?"
"They know our palmares * so they'll be watching for more moves."
"Containment then."
"Yeah." I agreed.
We swept across the border into Belgium and shortly afterwards into Bastogne. There was a bit of a crowd assembled from the shoppers whose day was being disturbed by a bike race. Michael was looking a bit nervy, oh of course the prime, well best give these guys their moneys worth, now where is it?
A PA system was blaring out in unintelligible French and a glance by my new Belgian friend was enough hint for me to snick up a gear as we made the second left-hander. Yes, there it is, I was out of the saddle and just about got the drop on the others. The crowd were quite vociferous and I reacted by pushing a bit harder to take the line about two lengths clear. I'd probably tried a little too hard but it felt good especially after how I felt this morning.
"They weren't lying." Michael gasped out as our break came back together.
"What about?"
"Your sprinting, looks like we'll have to try to lose you before the finish." He grinned.
"You can try." I smiled back.
Roni came up, "feed in a kilo. Trouble?"
"Maybe but not yet."
Dad and Angela were vocal in their support as we took our musettes.
"Fifty seconds, weathers closing in." Dad advised.
I nodded my understanding, looking ahead I spotted what our direction had effectively masked, dark clouds rolling towards us from the east. If we are lucky we won't get wet but looking at it it'll be how wet and I'm thinking very.
Our little group reassembled into one cohesive unit and got down to the job of increasing or at least maintaining our lead on the run back to Bitburg.
* A riders results
to be continued....