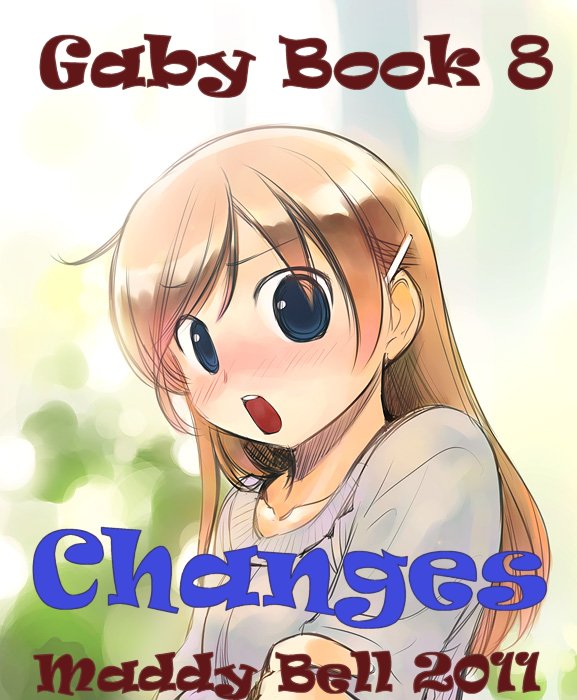 Chapter *8.03*
Xanten Express
There were plenty of new faces in the starting line up – new to me and Roni that is, I exchanged nods with a couple of riders that I did recognise – did one of them flinch on recognizing me? I looked around at the amphitheatre around us, feeling like a modern gladiator ready to take on all comers in a fight to the death. Well maybe not death, that's a bit extreme but you know what I mean.
"I will hand over to the Mayor of Xanten, Herr Schmidt, to start the race." The PA system let out a screech which was amplified by our setting.
"Danke Herr Maechler, I won't keep you waiting, I can see you are all keen to get off. So good luck everyone, enjoy the race and I'll see you later. On your marks, go!"
He dropped the flag and cautiously, the surface is quite uneven, the seventy strong field made its way out of the arena before heading towards the main gate where we had to single out to exit the site. We were still under the neutral flag so it wasn't an issue but once clear the pair of us made our way towards the front of the bunch in anticipation of the green flag.
Unlike the flurry of activity usually associated with the start of hostilities today saw no more than a small increase in pace – today was going to be different in so many ways. We swung off of the main road and as I took my turn at the front I felt for the first time the strength of the wind. The pace hovered around 30kph around the lanes, more like a sportive than a race, clearly all the locals knew what to expect and for now at least I'm fine with that.
We joined a main road and almost immediately we were crossing the Rhein, a strong crosswind forcing the formation of a series of echelons, I got into the first, Roni the second. Once over the water the pace picked up some as we scooted towards Isselburg and our foray into Holland. The road was as flat as you might expect being this close to the Dutch border, the biggest climb was a railway bridge.
There was still little sign of activity in the largely intact peleton, according to Dad we should be on the lookout for action very soon and otherwise make our move after the next town, Gendringen just over the border.
"okay?"
"sure, bit tamer than Wupper eh?" Ron noted.
"Dad thinks it will blow soon, before the border."
"ready when you are."
I took a sip from my bidon as we swung off the main road and true to Dad's prediction (how does he do it?) a couple of lads took a flier. There isn't a prime for the border but I guess theres a little kudos in being first across. The would be escapees didn't get much clear road before there was a reaction and we both joined the move with ease. The chase was intense if short and the first move of the day was sucked up double quick although the speed remained higher than previously.
The weather was still fine, the wind much less away from the Rhein and I was getting itchy for some action. I signalled to Roni my intention and hoped that no one else had managed to read our exchange. Another attempted border escape came to nought resulting in most of us passing into Holland in close formation.
We negotiated the narrow streets of Gendringen without incident and the bunch once again relaxed, falling right into my hands. We rolled along the narrow lanes for a couple of kilometres before Roni and I got ourselves where we wanted to be, that is with Roni riding point and me several riders behind.
At the next village Ron slowed the pace as we hit the cobbles, which caused a bit of cussing but allowed me to accelerate around those ahead of me. The speed difference between my almost 50kph and the bunches twenty allowed me to quickly open an impressive gap as I tucked down for a concerted time trial effort.
The nature of the countryside hereabouts was starting to change, a bit more roll to the road which assisted me rather more than my pursuers. Ahead of me the road started to actually climb towards todays high point and first prime on the Berghe Bos.
Back at the bunch Roni was now running a one woman interference action, I know it often seems that the girls end up working to glorify the younger Bond but honestly its not really that at all. Roni is certainly a good rider in her own rights but she lacks the strength for the kind of attack favoured by Drew.
My breakaway was nearly ten kilometres long and whilst it was tempting to look back I managed to hold my resolve and my pace. The kommisar accelerated away when the prime marker came into view along with a small crowd lining the road. I ploughed on up the incline with a grin on my face.
"come on Drew!"
"up, up, up!"
"go Gabs!"
my personal cheer squad of Dad, Bern and Mrs R were pretty vocal, I grabbed a fresh bottle from Dad and got on with the job. I eased my effort a little on the short descent then found myself hitting a wall as I reversed direction back towards Germany – no wonder I managed to hold that high pace so long. I allowed myself a quick glance behind, a small group, maybe a dozen strong were chasing me at maybe 400m, with about fifty k still to go I took the decision to let them join me, I'd never last into this wind on my own.
I didn't exactly wait for them, just eased the pace a bit, they hadn't quite made contact at the border but overtook me on the climb over the autobahn. Sliding in at the back I was pleased to see Roni here.
"urgh!"
"good ride." Roni mentioned when she'd had her go on the front.
"bit windy this way."
"Yeah."
"what happened when I went?"
"took a while for them to organise, I got in easily, a lot blew with the change of pace, we were holding you until you sat up."
We took the Emmerich bypass and for the fourth time today we crossed the mighty Rhein. As we headed into the sun and towards Kleve I was recovered enough to join the rotation, if Apollonaris are going to win today I've a feeling it'll be down to a sprint.
The second sprint was fast approaching, I really needed to conserve some energy which I telegraphed to my teamy. We sped into the town and by the looks going around the bunch several riders fancied their chances at this one. I was a little surprised at the size of the crowd until I spotted a billboard advertising today as a family fun day.
All I needed to do was stay in contact, the cheer squad would be heading back to Xanten so I didn't need to stoke my ego! The interested parties made their way to the front as we headed to the town square then took off rather earlier than I expected. A couple of riders were shed quite quickly but Roni was hanging onto the leaders shirt tales, good luck girl.
My attention was taken by the fast approaching form of a downed sprinter which resulted in some interesting avoidance measures from me, the lad behind was less lucky. I heard the impact but going forward was more important than looking at the carnage.
Then we were out of the square and our slightly depleted group came together once more.
Roni was grinning, "yes!"
"which?"
"first!"
"no!"
"oh yes." She smugly pretended to buff her nails.
"cool!"
one each, but the biggy was yet to come.
By the computer we had another forty kilometres to go and we were now heading almost directly into the wind. There was a bit of muttering amongst our companions and a few glances aimed mostly at Roni – maybe her success will take the pressure off me in an hour.
We settled into a fairly organized rotation, everyone taking their turn, no obvious weak links - as yet. The sun was dominating an almost clear sky and with the wind I could already feel my arms burning a little despite the factor 30 I put on earlier. I followed the example of Roni who had already pushed her sleeves up onto her shoulders, nothing worse than a really hard tan line!
No one, least of all me, seemed very keen on attacking into the wind, our pace dropped a little as we all tried to conserve some energy. My computer clicked from 119 to 120km covered and I started to weigh up the opposition for the final showdown. Of the ten of us plugging along only four plus Roni had contested the Kleve prime, and whilst the others who had watched with me could have been doing my thing only one looked to have the build for a sprint.
"think they're watching me." Roni mentioned as we passed.
"lead?"
"no."
the stilted conversation was enough to plan our final assault now we just had to have some luck.
In the distance the reconstructed Roman architecture of the APX loomed out of the heat haze and the end of the days exertions was fast approaching. The others seemed to realise the same thing and the pace increased enough to blow out one of those I thought in contention. We rejoined the main road, everyone clearly on edge, sweeping around the 'modern' town before turning into the centre for the last fling.
I made a point of leading Roni on the last approach, when she put the gas down we exchanged roles. It was getting a bit hectic as we now rattled over cobbles, the partisan crowd yelling from every side. Roni moved to the left and I shot forward for the final hostilities.
"well done kiddo." Dad dropped my tracky over my sore shoulders.
I concentrated on getting air back into my lungs with rasping breaths.
"Ron?"
"fourth." Dad grinned.
As they say, you can't win every time but my second and Ron's fourth kept a grin on Dad's face for hours afterwards.
"anyone fancy a look round the Roman place?" Dad enquired as we stowed our kit a while later.
"I wouldn't mind a look." Mrs R offered.
"Girls? Drew?"
"sure." Bern agreed.
We left the car parked in the shade and walked along to the entrance, the race organisers had supplied two day passes per rider so we just had to buy one for Bern – it was the cheapest option. It was already heading towards three so whilst we had a look at everything we didn't dwell anywhere too long instead heading to the newly opened museum building.
"this place is huge." Ron exclaimed when we entered the exhibition hall.
"I'm gonna sit down for a bit." Bern told us plonking herself on a bench.
"you want some company?" her Mum offered.
"no you go look around, I'm just a bit tired."
"If you're sure?"
"yes, now go."
Of course we quickly split into two groups, me an' Ron, Dad and Cheryl as we explored the immense main hall. If you've not been and I don't expect many of you have, you follow a route that kind of spirals from the cellar levels almost up to the ceiling four floors higher. I'm not exactly that into history stuff but even I found it pretty good. From the top we used the lift to return to terra firma where we sought out Bern.
"good?"
"beats Mansfield Museum."
"a good broom would do that!" Bern grinned.
"you seen the olds?"
"just gone through to the baths." She pointed towards a high arch.
"anyone want a look?" Ron enquired.
"why not." Bern sighed as she pushed herself off the bench.
"you sure you're okay?"
"long day and juniors' been kicking.
"kewl!"
we made our way through into the giant glass house that houses the twin bath houses.
"can't see your Dad." Ron mentioned.
"he'll be boring Mrs R with some technical detail, come on lets take a look."
"you've got a good kid there Dave."
"sometimes."
"more than sometimes, oh I know all kids can be buggers sometimes, some more than others." She glanced towards her daughter sharing a joke across the hall.
"don't be so hard on her Cheryl."
"I know I shouldn't but I can't help it, the deceipt and waste."
Dave wasn't quite sure what to say.
"now Drew, as teenagers go he's about as good as they come."
"sometimes." Yeah sometimes Dave said to himself.
to be continued....
Maddy Bell 05.04.11 © 2011