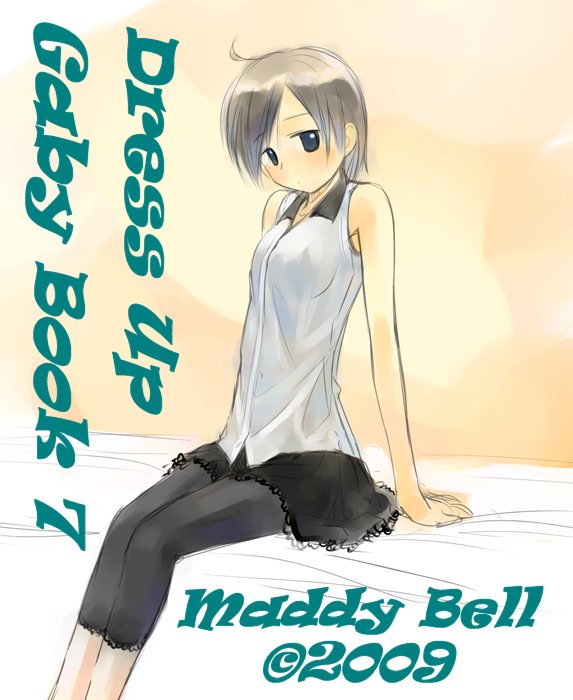 Chapter *7.36*
Wup and Away
Is it really only a week until the dance? On the back of that of course is Bern's departure back to England to face the music. She's been noticeably quieter this last week and to be honest getting a bit clingy with Martin. Its gonna be weird not having her around, but that's still a week away and today I've a race to ride.
"Come on kiddo, shake a leg." Dad suggested.
"Er yeah, so where are we going?"
"Wuppertal, we're meeting Roni and her Mum there."
"Right."
Geez there ought to be a law against six o'clock on Sunday mornings!
The start might well be in Wuppertal but the racing wasn't gonna be, nope the Langeberg GP manages to use a shortish circuit slightly to the north. This is pretty much home territory for Roni and she said last week that its gonna be hard. And I did that stupid run yesterday too.
The drive up wasn't so bad, even the road works around Köln were clear, not a surprise I guess at stupid o'clock on a Sunday. We found the race HQ, a primary school next to the Botanical Gardens and went in search of the Grönberg's.
"Morning ladies."
"Hi Dave, Drew." Angela returned Dad's greeting, "not a very nice morning."
Well it was dry at least but the clouds look a bit ominous.
"The forecast reckons showers." Dad noted.
"We'd best sign on." Roni noted, "no Bernie today?"
"Nah, she wanted to see her boyfriend, you know she goes back to England next week?"
"She said last week, I wanted to see her before she goes."
"I wish she wasn't going back, I know it's a bit selfish but so what."
"I don't know her much but I like her, she has a good sense of humour."
"Yeah." I agreed.
"Namen?"
"Bond und Grönberg." I told the girl on the desk.
She shuffled the cards and pulled out a couple.
"So, unterschrift hier bitte," she pointed to the signing sheet and took my licence, "und hier bitte," we each signed where she pointed and received our race numbers in return.
"Reckon we're gonna get wet."
"Yeah."
"So it's a bit hilly?" I prompted.
"Hilly but not so steep."
"More than the last few weeks?"
"Much more but not so much as when it snowed."
"What's the matter Ron? I've had to drag every word out of you this morning."
"Its um my cycle, I'm on."
"Cycle? Oh that cycle." The penny finally dropped, "you sure you should be racing?"
"I'll be fine, it doesn't stop your Momma so its not gonna stop me."
"Well don't over do it."
"Do you ever, you know?" she pointed to my nether regions.
"Not as such, I don't like have all the kit plumbed right and the inside stuff isn't like fully developed."
"Sorry, I didn't mean to be so personal."
"Its okay, apart from Bern you know more than anyone now."
"I'll not say anything, I'll shut up now."
"Well I think we have a race to ride!" I tried to change the subject.
"Yeah, lets kick some Wupper butt! Oops."
I chortled which then set Roni off.
"What's so funny?" Dad enquired.
"Nothing really."
"Hmmm. Look there's no following cars today, just a neutral service but there is a pit area so other than punctures try to get there ok?"
"Uh huh." Roni agreed.
I gave an involuntary shiver while we waited to get underway, there was a most definitely cool breeze blowing that sent dust eddies swirling across the car park we were assembled on. There was a bit of shelter from the effects given by this tower thing taking up a chunk of the space. It looks like an old water tower to me but everyone seemed to refer to it as the Bismarckturm, whatever.
Breaking the recent trend, there was no special treatment for the girls, I mean why should there be? The field today was only about sixty strong which will be a bit of a mixed blessing, looking round there were a few familiar faces but not being a Jüngere Series event the jerseys were all fairly local, Essen, Dortmund, Köln and so on.
'Baaarrrrrpppppp!' A klaxon sounded and we were off.
With a clatter of cleats and pedals we moved away and started the first chilly descent off of the hill we would be returning to later for the finish. As usual we were under the red flag for a bit only getting the clearance to race once we reached a better road.
The first couple of kilometres were through the northern suburbs of Wuppertal, so we were dodging parked cars and running traffic signals until we slipped under the Autobahn and into the farmland.
It was uphill now, a jerky climb, which soon had some of the less able tailing off before we reached the first summit. We turned through a village then I spotted Dad and Angela by the 'pit' area, we must be on the circuit now. I gave a quick, from the bars wave and returned my attention to the job in hand.
Our route was heading downhill now and both Roni and myself moved ourselves into a safer position towards the front of the peleton. The road surface wasn't fantastic, a bit bumpy which kept everyone on the brakes on what would otherwise be a fast though twisty descent. The rain held off for now, which given the road was much appreciated. A couple of tight turns slowed us considerably before we emerged onto a main road with at long last a decent surface. Not for long though as a near hairpin turn slowed us nearly to a stop at the start of the circuits main climb, the eight-kilometre Langeberg ascent.
No one seemed keen at doing much more than getting round up to now, Roni was still riding tight with me and looking less than 100% I have to say. We ascended steadily through woodland, the road tracking a beck, looking ahead; it has to go up more steeply somewhere.
It came unannounced after leaving the trees for open fields; a level stretch then a flick to the right had the road heaving itself skyward. There was the usual clatter of gears changing and it was out of the saddle effort to retain any semblance of pace. I found myself on the front, setting a steady pace; I hope it levels off soon!
Five minutes later I was still climbing, behind me the field was strung out, a small nucleus of the more able at its head. When the attack came I had nothing to go with and could only watch helplessly as first one then two more riders accelerated past. I decided to get to the top before worrying too much; we must be nearly there surely.
"Shitza." Roni announced as we finally hit a short down slope.
"Yeah," I agreed, "you okay?"
"So far." She puffed.
The road made a last gasp upwards then it was the summit. The three breakaways had maybe a couple of hundred metres on us but I felt confident of pegging that on the descent. A steep down then an unexpected pair of hairpins took the road up again into Dönberg and the end of the lap. Two more circuits to go before we head to the finish.
A few spots of rain started to discolour the tarmac.
"Come on Drew, fifteen seconds." Dad advised.
"Dig in Ron." Angela added as we slipped past their position.
Having a clear road ahead it was much easier to pick a decent line through the lumps and bumps, some of my training roads are not dissimilar and now knowing the road I was able to ride a bit faster than the first time around. I could see the breakaway off in front; I was holding them but not really making any ground up.
I could tell that I still had company by the brake squeal behind me on every corner, I daren't check to see who or the volume; a moment's inattention on this road could be disastrous. So I was quite happy when we once again reached the main road to find Roni coming round me and a quick appraisal revealed a ten strong bunch. The rain started to become heavier, enough that the road was thoroughly wetted. Once onto the ascent I pulled out my race cape, a clear plastic jacket really, and was soon pressing the Velcro ® closed.
Roni did the same as did one other of our group but clearly no one else had thought to bring one. Its not like they keep you dry as such but they help to retain body temperature that can drop rapidly in these situations.
The escapees were chipping away at the climb; I guess they had an extra fifty metres on us now. This time we were a bit more organised and it was much easier with more riders taking a share of the effort. The steep section, when we reached it, went much easier for me with someone else on the front. We danced up the slope, matching each other pedal stroke to pedal stroke, although we did lose one of our number somewhere.
A heaving sound grabbed my attention, Roni.
"You okay?"
"Just a bit of acid." She allowed wiping her mouth ready to swill her mouth out.
"Don't push it."
"Yeah, yeah."
Sat in the bunch, it seemed like just a few pedal strokes before we were passing the pit area again.
"Dig in guys!" Angela yelled.
"Twenty five." Dad called out.
So we'd lost more ground.
I turned my attention to the wet drop ahead of us, not a fun prospect. Another of my companions took up the gauntlet of pathfinder; I took station just to his left so his spray didn't blind me.
Brakes on race bikes are pretty good but in the wet the performance can drop a lot so whilst we scooted down the straights at a good pace the brakes were engaged much sooner for the corners. Combined with the other hazards on this road we were much slower this time around.
Once again I checked out my companions on the flatter, smoother section of main road. Where's Roni? A second check failed to identify her from our sodden group and a glance further behind failed to reveal her. Sugar, I hope she's okay.
We turned to start the climb for the last time just as the rain changed from persistent to torrential. In just a few metres the road went from wet to river and around me shoulders slumped and faces contorted in what could best be described as horror. This was reinforced a little further on when our numbers were halved as several riders pulled up to take shelter under the trees.
Our remaining little group, just four of us, variously shook heads and buckled down to tackling the climb. By the steepest section the rain had eased a little, well I think it had, it seemed less but I guess the trees can make it seem worse. Finally at the summit the rain really did decrease to the earlier persistent level.
It was as much just getting to the finish now as far as we were concerned, the three leaders being pretty much out of mind at this stage. So when we spotted them barely fifty metres ahead at the hairpins we were very much revitalised. When my own rear wheel decided to go in unplanned directions on the first bend I guessed how they had lost their advantage, a session of tarmac inspection!
We ended the lap at Dönberg and now headed back towards Wuppertal with a realistic shot at catching the long-term leaders. The road soon took us back into the city, two small groups now each working hard, one to retain the lead, the other to close those fifty metres separating us.
The apartment blocks shielded our target from view but I'm sure in the back of everyone's mind was the thought of the ascent to the line. Back under the motorway then a sweeping left-hander under the railway, the greasy roads adding a note of caution we wouldn't have attended to in the dry.
As the lead car made a right turn ahead of us we were tantalisingly close to making contact, ten metres maybe, you could nearly touch the leaders. We were on a side street now, the lead car accelerated up the hill, which now reared up in front.
Nervous looks from in front gave me all the encouragement I needed. The road steepened and my chasing companions dropped back as I dug in a bit deeper. The gradient eased momentarily and I closed the gap to five metres before the road kicked up again. Two hundred to go, and we were on a steep but wide boulevard snaking through the park, so close. I glanced at my rear cassette and made a decision, I pushed my thumb down, I've nothing to lose at this stage.
to be continued....
Maddy Bell 14.09.09 © 2009