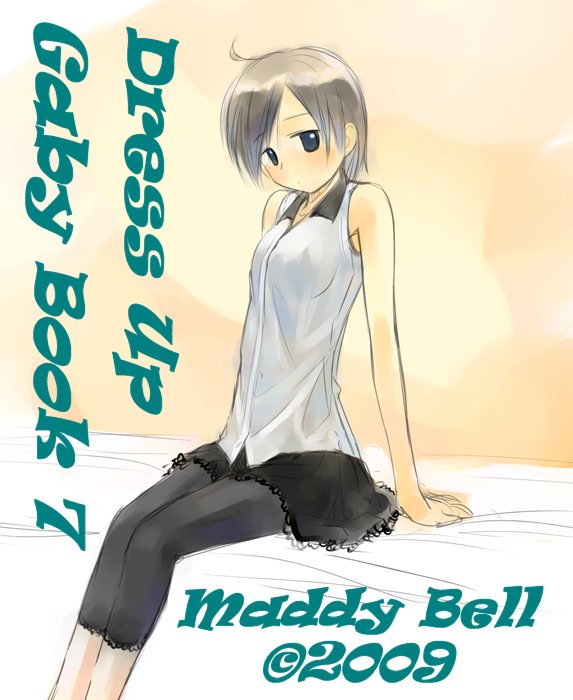 Chapter *7.28*
Modellin'
Its Dad's birthday on Saturday, my main prezzie for him has been hiding in my wardrobe but it still kinda lacks something. That's when I got the idea; a quick look on the interweb provided a potential solution, which is why I'm riding down to the Kursaal at six thirty on a Thursday evening. I can hear you now, 'what's he on about?'
Well the model of Stone Henge is a bit sterile. I mean with Bern's help it turned out really well, its just missing that something to finish it off. Hence tonight's trip, the local modelling club is hosting a show and market at the Kursaal where I hope to pick up some detailing for our masterpiece.
My route took me past the Silverberg Gymnasium and on down the side of the Ahr into Bad Neunahr. It's the first time I've used the river path since the episode with Bern, I tried not to think about it but of course the more I tried the less success I had. I was saved by having to pull off the path to let a woman on a cart go past. Well not so much the woman but the team of Huskies pulling her!
At the Kursaal I found a bike stand and locked my trusty Schauff to it before grabbing my pack and joining the couple of others heading into the exhibition hall aka the dance hall. I paid my three Euro entrance fee and received a flyer with a floor plan and a discount voucher for the model shop that's sponsoring the evening. Hmm lets see now, static displays, dioramas, aircraft, boats a ha! Sales stands.
I bypassed the displays for now and headed towards my goal, now I was half way across the hall I could see the banners and grinned in expectation. On the way of course I passed all kinds of exhibits, I'll look around after I've done my shopping.
As you might imagine a lot of people were out looking for a bargain, after all there were not just shops but smaller traders selling specialist stuff and a fair amount of 'second owner' models. It was easy to weed out what wasn't of personal interest and I was soon jostling with the best of them looking for 'my' stuff.
Geez, I never thought there'd be so many old HO cars about, I drooled over some very old and pricey Wiking models, there was one model bus with a €200 price tag! For now I think I'll take a rain check on that however I did spot several more affordable models I fancied the look of. First though I need the stuff for the rock model at home.
I spotted a stall further along with a load of scenics so I diverted directly to it, the quicker I get this stuff the quicker I can indulge myself. Jackpot! I scanned the displays and found first some figures; I selected a couple of packs then turned my attention to other stuff. Can you believe they actually make individual flowers for you to 'plant' on tour diorama? I ended up spending just over €50, I hope he appreciates my, our masterpiece! Time to indulge my own passion with a little retail therapy.
I wasn't that flush, I've missed working at Thesing's a few weeks lately so I've been eating into my admittedly quite nice reserves. Still I could manage another fifty and I hungrily descended on my prey.
It's a good job these meets aren't too regular, I'd be skint! I think I did quite well though scoring a rare car from Lego®, an old Wiking truck and a bag of twenty cars and vans which I got for fifteen euros! I stopped off at the refreshment stall and grabbed a hot dog and a cup of tea.
It was dark and ten pm when I emerged from the Kursaal, tired, skint and inspired. I got a membership form for the model club; the guy at their stall was really enthusiastic when I told him about Stone Henge. Some of the displays were awesome; the stuff that attracted me was of course the dioramas and HO displays.
Hmm, if I get my finger out I can get the train back up the valley.
"So what was so secret?"
"That'd be telling." I pointed out to my inquisitor, Bernie.
"Well yeah." she stated, "that's the point."
"You'll have to wait until Saturday."
"Why Saturday?"
"You'll see then, anyhow look what I got, only fifteen Euros." I brandished my prize.
"Bor-ing! Well I'm going to bed, I'm knackered."
"See you in the morning, nite."
"Nite Gabs."
Well I didn't go directly to bed, I wanted to check up on my mail, see if my costume was on its way yet. Yaboo eventually opened and I checked my inbox, hmm spam, spam, Ebay, Mads, Ebay seller - Ebay seller, cool! I clicked the mail open, a quick scan revealed that it was indeed on its way; I followed the link to the shipping waybill. Geez they use DHL, lets see, picked up Thursday 12.32, arrive at Hong Kong Hub 13.26, booked 13.45. The list stopped there; well at least it's on its way. I saved the web page so I could keep tabs on things before shutting off the connection and closing down for the night.
Friday. It's been a quiet enough week at school and apart from Sunday; quiet enough outside of school too. It can't last of course.
"Mornin'."
"Hi ya Gabs, Bernie." Connie returned as we entered the bakery.
"Morning girls." Frau Thesing added, "Can I have a word Gaby?"
"Sure."
I followed my employer into the back.
"What's up?"
"We need a favour."
"Oh? Like what?"
"I have to take my mother to see her sister in Munich next week, she's in the hospital with a broken hip bone. Herr Thesing will be here for the baking but we wondered if you could do some extra shifts during the week?"
"I'll have to check, when would you want me?" € signs flashed before my eyes.
"Four till seven each day? Saturday all day if you can do it?"
That'll be quite a pay packet.
"I'll say yes provisionally, I'll let you know this evening."
"Thanks, it'd be nice to have someone who knows the job rather than a newbie."
We returned out to the café where my usual coffee and Danish were waiting for me, the rest of the gang had arrived whilst I was with Frau Thesing.
"So what's the programme for the weekend?" Bridget enquired.
"Why are you looking at me?"
"No reason." Pia grinned, "are you coming to Garde tonight?"
"Erm."
"Talking of which," Nena mentioned, "you seen this weeks Zeitung?"
"No, why?"
"We've got a copy upstairs." Con supplied diving off to fetch the rag.
"What've we missed?" Anna queried.
"You'll see." Nena smirked, "I meant to mention it yesterday."
Connie came crashing back into the shop.
"Connie!"
"Sorry mama."
She returned to our table, "How did I miss it?"
"Well it is page four." Nena noted as she flicked the paper open.
"Oh cool!" Pia gasped.
'Oh shite.' I sighed under my breath.
There in full technicolour was a picture of the Ahr Alles Stern Garde in all 'our' glory at the competition last Sunday.
"Lets see." Bern demanded.
"Where's Gab?" Steffi added.
To make matters worse the scribe had included everyone's names under the picture, now half the planet would know that, third from the left, front row was Gabrielle Bond! I'll never live it down.
"Kawaii!" Anna declared.
"What?" Brid looked puzzled.
"Kawaii, its Japanese for cute." Bern supplied.
"How'd you know that?"
"When your best friends are into Cosplay you learn quite a lot." She admitted.
"Time kids!" Frau Thesing called out.
Once we were on our way Steffi picked up the earlier thread of conversation.
"So we going shopping tomorrow?"
"I need to get stuff for my costume." Pia put in.
"Me too." Connie added.
"What about you Gab's?" Anna queried.
"I suppose so, I'm racing at Hannover on Sunday so I can't be too late."
"So where're we going?" Bern asked.
"How about Bonn for a change?" Brid suggested.
"Jules said there's a new shoe store opened last week." Bern enthused.
"Looks like Bonn then," Steff confirmed, "eight thirty express?"
"We can get the nine twelve Rheintal from Remagen." Pia agreed.
Well that's Saturday organised.
I'm looking forward to Sunday; it's a Junge Elite GP so Gret and Tali as well as me and Roni will be riding. It's not actually in Hannover but a bit north based in a place called Celle, Dad reckons its pretty flat but I've heard that before!
"I thought you weren't doing any more of that dopey dancing." Jules suggested when I returned to the lounge in my keep fit kit.
"I wasn't but like I need to return the costume stuff and if I'm doing that I might as well stay to the practice."
It sounded weak to me and I doubt anyone else believed it either. The truth is that Pia used moral blackmail to get me to go, how could they practice with one short after all Margot will be out of action for weeks yet. I must be soft in the head.
If truth be told I have sort of enjoyed it, I did actually enjoy the cheerleading while I was doing it, I know this is different but it gives me the same sort of buzz. It's different to racing, the whole team co-ordination thing I guess, cycling is a more individual effort even if we are in a team.
"Ach, good to see you Gaby, I wasn't sure if we'd see you or not." Hannah mentioned when I followed Pia into the hall.
"Well its quite good exercise."
"That it is, if you are going to continue we'll have to get you signed up eh?" she was clearly testing the water.
"Sure, but I can't guarantee to be available for shows and stuff."
"Yes your Papa told me this too, still you are most welcome to join us."
I slipped up to my room while the rest of the household watched a tape Aunt Carol had sent over of some new cop series from back home. It didn't sound particularly good and the first bit was pretty pants, I mean Life On Mars, what sort of title is that? Anyway I had stuff to do, secret stuff.
The modelling masterpiece was retrieved from the closet and I tipped out my extras that I bought last night. Before I started to had to once again admire Bernie's expertise with the modelling clay, it really is something. The figures I bought consisted of a set of tourists with cameras in various poses and another group which included a couple of kinder and some adults, one of which was giving a piggy back ride to another child. Human interest, it's always good in art type stuff, that's something Miss Cowlishaw always said.
I played about with the figures for a bit, placing them in various poses on the model, I decided to take some snaps of my own so it was forty minutes later before I settled on their final positioning. Then I turned my attention to the other stuff, a packet with like meadow flowers, tiny mushrooms and a family of rabbits.
Talk about fiddly; I had to use my eyebrow tweezers to put them in place! I sat back and surveyed the finished article; yep Dad'll lap this up. I got the camera out again and had another of what Dad calls 'David Bailey' sessions; apparently he was some famous photographer geezer when Dad was at school. Before I realised it it was nearly midnight, a big yawn alerted me to my sleepy state so I carefully covered my masterpiece and headed into my pit.
Hmm, I can print off some of the pictures and send them to the model club guy when I post my membership application. Or should I just stick them all on a cd? Must remember Max's sizes tomorrow, bum I need to print off that picture of Karin too. Hmm I think I can get some trimmings in the Karstadt, I always get lost in the one in Bonn. Oh yeah, there's that model shop on the road up from the station, I'll see if they've got that new Volvo P1800 model that I saw the other night?
to be continued....
Maddy Bell 09.10.09 © 2009