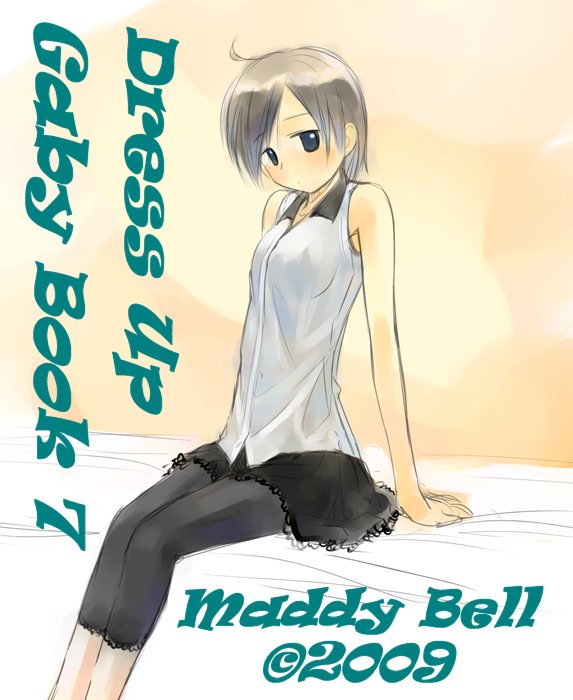 Chapter *7.09*
Crit Queen
The crit series wasn't due to start until two so there was still about an hour to occupy before we needed to head up to Niederlützingen. The four of us, Connie had to go back to the bakery for the afternoon shift, wandered around the stalls and sideshows, the local crowds swollen by visitors and tourists – I heard a couple of English voices at one point. To be honest it was a bit like Adenauer yesterday but transported from a playing field to the village streets.
"There you are," Dad mentioned, "shake a leg, anyone else coming? Bernie? Kat?"
Crits or criteriums are the road racers equivalent to the 800m - more than a sprint but less than a full-blown long distance event. The other big difference is the course, instead of a trip around the countryside crits are generally on a short, 1000m circuit in a town or village. Today was no different, the course is on a short loop in the middle of the village, the nasty bit is the near hairpin at either end, I guess it's a bit like riding the velodrome, two corners and two straights - well less bent bits.
"Mein Gott, that top corners tight." Roni exclaimed as we pottered down the back straight, we get ten minutes on course warm up.
"Yeah, lets hope it stays dry."
A couple of riders zoomed past us before hitting the brakes hard for corner two.
"Try and stay near the front, it's easy to get tailed out on these short fast circuits." I advised, Ron hasn't ridden many of these but as a schoolboy in England this is what I grew up riding.
"Okay."
We managed three more laps before the course was closed and we were called to the line. There were only about thirty riders - a mixed bag of locals, Roni was the only one from further than Cochem! I nodded to one or two that I know and assessed the balance, unless there's a ringer the racing will be between about a dozen of us.
"One lap under red, lapped riders may be withdrawn, if you are asked to pull off leave the circuit only here at the judging area."
It was the usual spiel, the judges usually only pulled the slower riders in the last couple of laps to make it safer for the finish.
"Glück!"
"You too." I replied to Ron.
A guy on a motorbike fitted with flashing lights led us off and with a clatter of cleats and pedals we were off. There was a bit of manoeuvring for position, I got myself - and Roni towards the front ready for what I expected to be a fast start. Although it was neutralised we were already strung out a bit as we took the second corner so it was no surprise when, as we crossed the line the first attack was made. Only 40 laps to go.
The motorbike screamed ahead to get around the corner that we approached at nearly forty kph. Bit of rear wheel lock then sprint out of the corner, the pattern for the next hour was set.
There was quite a crowd around the circuit, these events really are crowd pleasers, I spotted Bernie and Kat by the first corner. Sprint, brake, sprint, brake, round and round. The bell sounded for a prime next lap and I mentally planned my assault on the money. The pace dropped a bit as everyone tried to conserve some energy, which played straight into my hands. Around turn one then pick up again, slow for turn two - not on your Nelly!
Instead I picked up the pace, in the process shooting past the rest as we went into the corner, already committed to their line there was nothing they could do as I picked my own ahead of them, pausing for only a few metres at the apex before starting my long bid for the line. The crowd noisily cheered as I headed up the finish straight, the PA encouraging them with a fevered commentary. Wrong footed, the peleton, presently in tatters, contested the minor placings as I freewheeled towards the top turn. Huh, twenty-five Euros in the bank!
It took best part of a lap for things to come together again, one or two riders never rejoined our snake but we still had over twenty in the front group. They'd mark me hard next prime but I had a plan all worked out.
"Nice one Drreewww" Roni patted my behind as we crossed the cobbles - didn't I mention the cobbles? Two hundred bone jarring metres not long after turn one.
"Thanks, you?"
"'Bout sixth I think."
"Ot oh, looks like we're gonna have some traffic from here on." I noted having just spotted the back markers fifty metres ahead.
Our little bunch motored on, every time I as much as changed gear the others were on me like hawks. Good things come to he who waits and I can be very patient. We caught the first of the tail end Charlie's within a lap and soon spat them out behind us, poor sods. The pace was more even now, a steady thirty to thirty-five, not super fast but that suits me quite well.
Twenty-five to go, twenty-four, three, two, one "DING, DING, DING, DING!" I had to do something, its expected after all, so I took a long one out of turn one, ducking through on the inside before anyone else was upright enough to turn on the gas. As a tactic it was never really gonna work but there again I never expected it to. By the time we'd cleared the cobbles my short-lived lead was gone and I easily slipped backwards into the pack.
Roni gave me an odd look as turn two came into sight; my wink by way of reply had her shaking her head. Of course the rest assumed that my recent effort was my break for a repeat of the previous prime, would I be that stupid? The speed stayed high into the corner, I guess to prevent a repeat of last time by anyone and I just concentrated on staying out of trouble. The speed was high but it was too far to the line for it to be maintained, with just under a hundred to go it started to drop, which is just where I kicked things up a cog! Gott, its like sweets from babes!
The only one to react was Roni; she was learning quickly and was straight on my wheel to give us the one two on the line. Twenty laps to go and although we now have the crowd behind us we also have the ire of the other racers. We were now both well placed in the points race, in crit racing the points can earn you as much as the win, something I'd learnt early on in those Lincolnshire airfield rides.
The wind down brought us back into the pack, no point in wasting too much energy, time for that in a few minutes.
"Twelve to go." I told my teammate as we settled into the back of the bunch.
She nodded as she gulped air down.
"So that was another win for die kleines madchen, nummer 18, Drew Bond, funf Punkt fur Veronike Grönberg, so the girls are showing a clean pair of heels to the lads this afternoon." The commentator really was spouting some rubbish.
"Keep it up guys!" Bernie called out.
"Up up up 'pollinaris!" Kat provided in counterpoint as we once again took corner one.
We were now reeling in riders every lap; we'd soon have everyone bar this bunch. A couple of lapped riders managed to hang on to the back of what was now once again a fiery comet. Two or three of the more experienced riders were now intent on blocking me and Ron out but I didn't want to move from my current position in the line – well not just yet.
The first couple of spots of rain on lap twenty four did nothing to slow our progress but a lap later turn one was a bit greasy and somewhere not far behind me I heard the thud and scraping of at least one rider going down. I did a quick personnel check, phew not Roni but I recognized the crashee as one of the lads who rides for the Koblenz club.
More precipitation had the effect of slowing things down a bit, I hope it dries up, it could ruin plan A. everyone was much more cautious at the next corner, hmm maybe there's mileage in this. Although not heavy it continued raining for the next couple of laps, launch time was fast approaching; I could see Roni tensing as she nervously waited for whatever I was about.
If there had been more of us riding we'd have played things differently but with just the two of us, blocking wasn't going to work so more strength was sensible. We started lap twenty-eight just as the rain stopped, it still left the road wet of course but it'll dry.
I nodded to Roni who took the hint and used turn one to move up the bunch several places. As we reached the cobbles I made my move down the outside of the pack, it's difficult to accelerate on this surface but I broke clear. Once again Roni made the connection along with two others, I kept the juice on through turn two and then really turned things up a notch as the bell once again sounded for the last prime.
Through turn one again and I kept going, if the others were still there that was their luck.
"Go Bond!"
"Gabeee!"
"Ron-ee!"
The cheering followed us around the circuit, round turn two again and I kept the pressure up. Even I have limits and the fact that I crossed the line in fourth spot was annoying but not unexpected. What was unexpected was when I didn't sit up after the line but continued ploughing on. The others did react but almost too late, I actually needed them to fulfil the plan after all.
Our pace remained high for the next couple of laps when Dad, who had been keeping an eye on things near the finish line, indicated we had a minute over the chasers. The others seemed happy to follow my direction on things and were I'm sure, as glad as me to drop the pace a notch. Provided we all manage to stay upright we each have a pretty good shot at a podium finish and it was clear the others realised it too.
With me and Ron up here we have a bit of influence over the moves and our co escapees realised it too, yes they had a shot at the top but it would be on Team Apollinaris' terms. We all did the weighing up thing, it might be a bit tight, Roni isn't a great sprinter, I knew from experience that the two lads could run me tight on the right day.
We kept the pace reasonably fast, our lead if anything was increasing by a few seconds a lap, if we're not careful we'll lap the rest before the finish. The road was drying and our little group had enough road to safely get around the turns without too much risk.
Five to go and they started pulling lapped riders off the circuit, by three to go we couldn't see anyone else on the circuit, I'm sure there were some, just we couldn't see them. Everyone, well the other three, started the age old dance that seems to accompany this situation at all levels of the sport, can I take them, should I go early, late, when?
I waited until the cobbles again, to hide the noise of my gear change, then took off like the proverbial cat with its tail on fire. Too early? I hope not, there isn't a plan B! Even Roni hadn't expected me to attack again; well I don't tell her everything do I?
Crouching low over the bars I got into a nice cadence and hoped for the best.
"DING, DING, DING."
Not far now, I gritted my teeth in determination and hammered onwards. By halfway along the back straight the red mist was starting to descend, come on Drew old boy, you can do it. Last turn, there's the finish line, BANG!
I was deafened by the explosion, not again! Which one? Back, keep going then.
"Come on Drew!" Bern screamed.
"Keep it going girl!"
"You can do it!"
Yes I can, if I grit my teeth any harder they'll disintegrate! At least the tyre hasn't shredded.
I crossed the line and the others swept past a millisecond later, geez that was close.
"Thought you'd lost it there son." Dad confided a few minutes later.
"Me too, I reckon I'm getting all the years punctures in one weekend."
"Hmm, the tyres had it, bit of glass by the look of it, I thought they'd swept the course."
"Probably washed out in the rain." Kat suggested joining us.
"Where'd Roni finish?"
"Third."
"Kewl, reversed from Friday."
Dave grinned; a bit of in team rivalry could be a good thing as long as they still rode as a team. So far they had done just that and this weekend Roni was really blossoming as a rider to watch, she was certainly holding her own.
Drew's pocket calculator of a brain had already done the sums, the win netted seventy five Euros, not bad for an hours riding but the primes, maximum points on two sprints, two points on the third and double on the finish meant another eighty Euros in the pot. If you put Fridays third place in as well it brought things up to over 250 Euros, so okay its not a fortune and it involved a lot of hard work but that's hardly the point is it?
The Grönberg 's were catching the train from Brohl so Dad took them in the bus while Kat, Bern and Drew headed back to the streets to watch the senior racing for a while.
"Heya Gabs, great race."
"Martin?" both Bern and me echoed.
to be continued....
Maddy Bell 18.06.09 © 2009