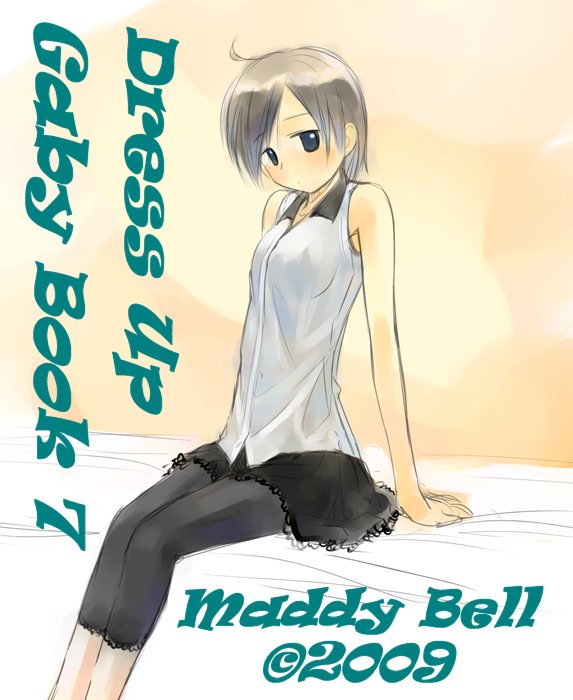 Chapter *7.06*
Frankfurter
"Well done son." Dad grabbed my bike allowing me to unclip safely.
"Huhuh."
"I didn't expect to be seeing Roni."
"Huhpunctureuh." I explained.
The main bunch came in nearly five minutes later by which time I'd regained my composure and had a hug fest with Roni, this is her first proper road win so we'd no doubt celebrate later.
"Girls, we need you for the drugs testing please." An official advised finding us in the pit area.
I mean, do I look like a girl? Hmm don't answer that.
"Sure." Roni agreed.
"Right there." I sighed.
Its not like its that unusual, BC test me every time I go to Manchester and the podium along with some random placings get tested in any of the Deutches Cup series and some other Junge Elite events. Race testing is limited to providing urine usually and today was no different, it took longer to do the paperwork than to give the sample, they always keep the van so cold!
"There you are, the pro's will be in in about ten minutes." Dad advised.
"Any news Herr Bond?" Ron enquired as we headed back to the finish area.
"They were together through the feed according to Kat but we've not heard since." Dad told us.
We found Bern and Frau Grönberg at the barriers along with Kat and Petra, the masseuse.
"Well done you two, lets hope the seniors are so successful." Petra mentioned.
"Your first win eh Ron, how's it feel?" Kat asked.
"Weird, its not sunk in yet."
"Here they come." Dad noted drawing our attention up the road to where we could see the police bikes and lead cars with lights flashing, it was difficult to see beyond them so we'd be in suspense until they cleared that last roundabout.
"Found you."
"Er hi Eric."
"I just wanted to like tell you that I think both you girls rode an awesome race, when Michael told us to assist you I never thought you would have a serious chance."
"Thanks." Roni flashed a broad grin at our Bavarian helper.
"I just thought I'd say." He was blushing nearly as much as me.
Whistles and horns broke the moment and we all turned our attention to the roadway.
I couldn't really pick out individuals yet but the lead group was about ten strong with a smaller bunch of maybe six a couple of hundred metres behind. The crowd started cheering for their favourites before they started the sprint. There were Apollinaris jerseys in there, is that Tina or Erika at the front, Erika – Tina's coming through on the right.
We all shouted encouragement, at fifty metres I spotted Mum glued to Tina's wheel and my shouting went up a note. Erika peeled left, her job done then Mum exploded forward going shoulder to shoulder with two other riders.
"Come on Mum!"
"Up Bond!"
Mum threw her bike forward as she passed us, would it be enough?
Seconds later she punched the air, yes it was the win!
"That's your mum?" Eric asked as we all headed to where Mum was already having a camera thrust in her face.
"Yup."
"It adds up now." He shook his head.
"In third place, Drew Bond, Team Apollinaris."
I stepped onto the podium and waved, receiving a muted cheer in reply.
"Second place, Peter Ramstadt, Main Spessart Radsport."
More cheering.
"Und in first place, Veronike Grönberg, Team Apollinaris!"
Roni climbed up to the top almost in tears, the clapping and shouting going on for a couple of minutes. Quite a day.
"Second place, Nicola Cooke, Team GB."
I hadn't even realised BC had a team here!
"And winner of the 2005 Krombacher Frankfurt Grand Prix, completing an Apollinaris double today, Jenny Bond, Apollinaris Mercedes!"
We whooped and cheered as Mum shook with Nicole on the way up then received an impressive trophy. Things got a bit weird then, somehow first Roni then me got dragged up on the podium with Mum which the press seemed to enjoy and by the look on George's face as we each waved our respective trophies he was pretty chuffed too.
"…An then I sort of skidded and almost hit the kerb."
The drive back to Ahrweiler was of course dominated by all three of us giving accounts of our respective races. The Grönberg's were staying down for the weekend, in the team flat, you remember, where Mum stayed when she first came out here, so everyone would get to do tonight's celebration dinner.
"There was some Roman fort thing near the finish Dad."
"Oh?"
"Salberg, Saarburg, something like that."
"Oh I know where you mean Saalburg I think it is, supposed to be quite good."
"Well we passed it anyway."
"Might take a trip down to look in the summer."
"You brought a dress for tonight Ron?" Bern enquired.
"I didn't think I'd need anything posh."
"Its not posh, is it Mum?" I queried.
"Well I think jeans would be a bad move."
"Shitza!" Ron sighed.
"I told you to pack something nice." Frau Grönberg told her daughter.
"I'm sure Ga er Jules has something you can borrow." Dad helpfully suggested.
"At least you guys get to choose, we all have our uniforms to wear." Mum sighed.
"Uniforms? To go eat?" Bern asked.
"Yup, you'll see later." Mum wasn't going to explain further.
"So what do you think?" Bernie enquired of Roni.
"The black, I have some hose and if I borrow those Ballet flats. You sure she won't mind?"
"Nah, its no problem." Bern suppressed a grin, of course Jules wouldn't mind; the stuff belonged to her sister after all!
Upstairs Drew was having his own issues with what to wear. Of course if he was going as his alter ego it wouldn't be an issue, Gabs has loads of stuff but Drew, well lets just say he could see advantages to being Gaby right now. He scanned the wardrobe once again, maybe he could borrow Mums trouser suit again?
"Very swish!" Erika stated as I followed Dad into the restaurant.
"Er thanks."
I hadn't believed Mums 'uniform' claim earlier, I don't pay that much attention to non-bike stuff, but it was true. Kinda weird but true, all the senior riders were wearing the same dress – well not the same one obviously but the same design and colour. I said it was weird right but admittedly they looked very smart, Mum waved the trophy from Frankfurt above her head, which raised a big cheer.
"Come on Roni, let's see your pot." Mum encouraged a suddenly shy Ron.
"Er."
"Come on Ron, they won't bite." I encouraged.
She raised said trophy and got a bigger cheer than Mum.
I won't bore you with a blow-by-blow account of the evening, I can't remember it all anyhow. I do know that we pretty much took over Der Schwan in Ahrweiler, that things did get a bit rowdy at one point and that everyone had a good time. What did I wear? Not a dress so there, and I don't think Mum's trousers are cut particularly girly even if they are a bit kinda thin.
"So what're we doing today?" Bern asked when I blearily joined her in the kitchen a little after eight next morning.
"Dunno."
"Well Roni and her mum are doing stuff with Kat and Maria."
"Oh." I obviously missed that conversation last night, I had thought of going up to the chair lift up in Altenahr. Still there's the festival on Sunday we can hang there.
"Well the others were talking about going to Adenau this afternoon." Bern suggested.
"What for?"
"There's a festival thing and Pia's dance group will be there, we kinda thought we'd cheer her on."
"When did you guys talk about this?"
"While you were tripping the light fantastic with Maxy boy on Thursday night."
"I was not!"
"Coulda fooled me."
"Hmmpf!"
"Oh come on Gabs, I was just kidding."
"Hmm."
"So what do you reckon, you know to Adenau?"
"I guess, I should have time for a quick ride if its this afternoon, how we getting there?"
"We thought we'd take the bikes up on the train and ride the last bit if the weathers ok."
"Looks ok so far, bit cloudy."
"I'll ring the others, what time will you be ready?"
"Ten? Half past maybe."
"Make your mind up."
"Half past then."
I got my leg stretcher in, a quick loop up to Meckemheim, over to Oberwinter then along the river to Remagen and back up the valley home. I was out just shy of ninety minutes, which by the time I'd showered left me all of ten minutes to get dressed and join Bern with the bikes.
"'Bout time."
"The train is in like five minutes!"
"So what are we waiting for?"
to be continued....
Maddy Bell 10.06.09 © 2009