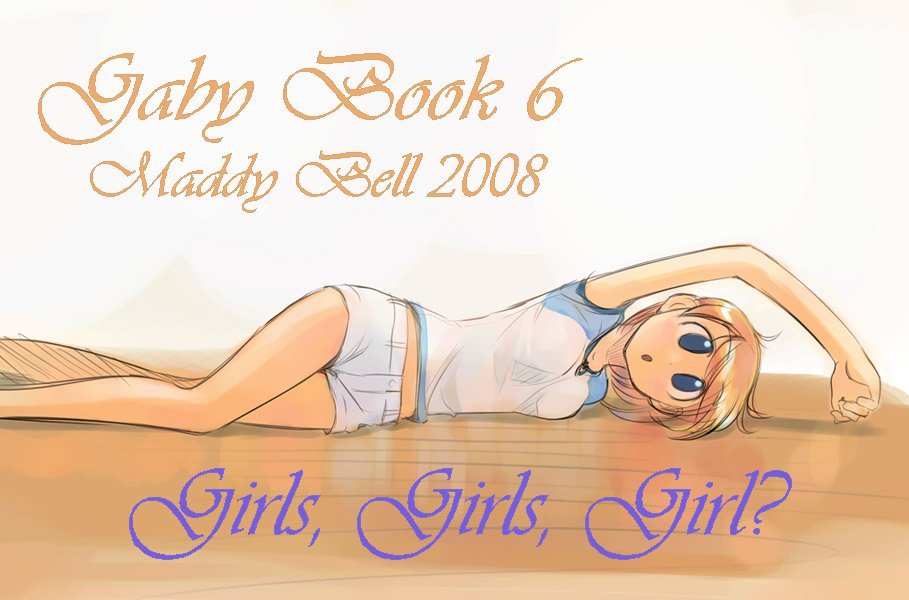 Chapter *6.28*
Me-hick-o
"Come on Drew, its starting!" Dad enthused.
The familiar Eurosport introduction faded as I arrived at the sofa armed with a packet of biscuits and three tins of pop, one each for me, Dad and Bern. We don't often do this but like its live coverage of Mums race in Mexico!
'And you join us today in a warm and sunny Mexico City where the 2005 Women's World Cup series kicks off.' the camera panned across the riders, 'there are some new faces in the Peleton and not a few of the old guard return, its good to see Jenny Bond here, there was some doubt at the end of last year whether she would be back. Lets hope she is back to her old self.'
And then they were off. All the big women's teams were there topped up with some we didn't recognise, the local angle. We strained to pick out 'our' girls, and there they were, Maria, Tina, the new girl, Erika and of course Mum.
"There she is!"
"Keep your hair on," Dad advised, "they haven't started yet."
"I know." I pouted.
I can't help it, in enjoy watching Mum race. There again, the first bit of most races can be a bit boring as the riders get settled and the first race of the year has the added issue of a lot of nervous newbies which can result in a few spills.
'Dis looks like da foist serious move of da day David.'
'Sure does Sean, I can see Longo, Bond, Cooke and Van Steenberg all gathering their troops."
"Who is that Irish bloke, I can barely understand him." Bern enquired.
"I think they use him just because of that." I chortled.
"Sean Kelly Bern, he was a top rider a few years ago."
"It's a good job talking isn't a top requirement for racing." Bern noted.
Meanwhile in Mexico.
"Erika, Tina, cover the front, Maria and I will watch Nicole and Jeannie."
"On it." Tina agreed before easing forward, Erika at her back.
"Like old times." Maria grinned.
"Lets hope so." Jen agreed.
'And it looks like the German girls have something going on, both the Apollinaris and Telekom squads are doing some rider placement, they have been known to co-operate in the past but I wonder what's going through their minds.'
'Oi'm sure we won't be long in da waiting, oi can see Nicole moving up wid her team mate Montoya.'
I was glued to the box – I know it sounds a bit obsessive but you can learn a lot from the pros and racings different to training.
'Dere we go!' Sean exclaimed.
'A nice clean attack by the Welsh lass but the pink and cream gang are covering nicely.'
"Geez Nic, you coulda given us another couple of K." Jen muttered under her breath.
"Ready Jen?" Maria asked.
"Lets do it."
Maria snicked up a sprocket, stood on the pedals and accelerated all in one smooth action, Jenny tight on her wheel.
"There's Mum!"
"Drew!" Bern and Dad both complained.
"Sorree."
'Well it's looking like the gloves are off.'
On the screen we could see the action clearly and I had a fair idea of what was likely to happen next. After Nicole forced some action the other big hitters had to respond and the resulting increase in tempo would act to filter out some of the less capable riders and teams. Its not exactly a new idea and you'd think some of the victims would learn but hey ho, if it works.
A working Peleton of about forty riders were soon sweeping through the Mexican countryside at a nice 40kph followed by a long string of hapless hopefuls. The Eurosport cameras picked up the 'stars', most of whom were actually now sat in close proximity.
'…And that's the new girl from Apollinaris down as well, just a moments inattention and it all goes pear shaped.'
'Oi remember in da eighty eight tour on da road to Perpignon…'
'Sorry to interrupt Sean but Jenny Bond has reacted to her team mates misfortune by launching an attack, the other Germans are blocking for her.'
"Go on Mum!"
"Nicole is trying to break out." Dad pointed out.
"Yeah but she's got to get round Tina and she doesn't have much team support."
"That doesn't normally stop her."
"I'm going for a wee." Bern mentioned.
"Right."
We'd actually been watching things down Mehico way for an hour already; the live coverage is due to end in another two hours.
'Come on Jen, you can do it, if I can make Cookie work hard to bring me back I'm sure I can break her on the big climb.'
Jenny gulped down a mouthful of electrolyte drink and after a rearrangement of seating comfort settled into time trial mode.
'It looks like the old guard are set to maintain a stranglehold on the early season, Bond has opened up an impressive one minute thirty gap on the Peleton with only Cooke showing any real interest in giving chase.'
'Dis remoinds me of the turd stage of da Tour of Switzerland when ol' Stevie Roche troid a similar move.'
'Yes Sean.'
I wasn't sure quite what Mum was up to; it wasn't a move I would have expected of her at this point of the season. With my own debut due in a couple of weeks I was intrigued to see how it panned out.
Maria and the girls, Erika had quickly rejoined after her tumble, were keenly policing the front of the bunch and about ten riders were pouncing on poor Nicky every time it looked like she might make a move! One of the Specialized girls did get clear but her escape lasted all of five minutes before she sat up.
'And lets set the clock running, it's nearly all downhill to the finish from here, has Bond got enough left to reach Caravegas on her own.'
The on screen clock started counting as Mum started her descent.
"What do you reckon Dad?"
"Don't count your chickens."
"She's got over two minutes!"
"Which would be wiped out by a puncture."
"I guess."
'And Bond has her arm raised, the team car is coming up, is it a puncture?'
'A similar ting happened on Stage turteen of da Tour last year,'
'No it looks like she's just after a new bidon and a chat with George Müller, the team director.'
"You okay Jenny? Its been a long way no?"
"Eternity! I think there's enough left in the tank, we got what, Twenty K to go?"
"Twenty two, best get to it, times up."
"Okay."
"Go for it girl!"
George dropped away and let the officials return to station ahead of him, a dream start to the season.
'An' Nicole has finally broke de 'lastic on da peleton but is it too late?'
'Well Sean, there's only fifteen K to the finish and Bond is still time trialling away, it'll be close and I'm not sure Cooke will have the legs left.'
Mum was still looking pretty much together, maybe a little sagging on the last little climb but what would you expect at kilometre one one three of one twenty? The camera was now switching back to Nicole who was going for broke trying to chase Mum down but the lead was still almost two minutes and looking unassailable.
"Come on Mum!"
"Dig in Jen!"
She couldn't hear us but it didn't stop us shouting."
"Is Aunt Jen winning?" Bern enquired, sitting herself down.
"Like yeah, haven't you been watching?"
"Actually I was doing my homework upstairs. Well, is she?"
"Not many, she's got a huge lead and that's the five to go sign."
"Okay." Bern noted, the end seemed a good point to rejoin the action!
'Cooke isn't giving up, she's closed the gap but Bond is hanging in there and there's only four to go.'
'Da bunch are bearing down behoind her too, it could end up in a big gallop.'
'I wonder how Drew got on today? Have to give Dave a call later, three to go, lets put this to bed!'
Jen shook each hand in turn to get some life back in them.
"What'd she do that for?" Bern asked.
"Her hands're prob'ly tired."
"Okay."
"She wants to make sure she can hold the bars if it comes to a sprint." Dad expounded.
"It won't come to that will it?"
"Its not looking likely is it."
'Looks like the UK is going to score a one two in the season opener here in Mexico, the British ladies are certainly established at the top of the women's peleton these days.'
'Yes Dave, and it looks like Jenny Bond is back with a bang after a quoi-at year last year.'
'It has to be said, the woman we are watching straightening her jersey on our screens has made a dramatic return to the top flight today just a year after her cancer scare.'
"I wondered if they'd bring that up." Dad sighed.
Mum finished tidying herself up and with over thirty seconds in hand enjoyed a leisurely ride along the last two hundred, a big grin plastered across her face.
"Yay!"
"Well done Auntie Jen!"
"One down." Dad noted.
Watching Mum in Mexico had certainly done a thing or two for me, mainly distracting me from my own woes after the hospital visit. I couldn't answer Dad earlier and I don't have an answer yet for myself. Mum's just shown that if I decide to go that way I can still succeed in cycling, its in the genes after all!
I really will have to give it some thought though, I'm a little freaked out to say the least! According to what Dad said on the way home I've got a full set of internals in apparently working order, the fact I've got a set of outties too makes me a bit of a freak. I can't tell anyone any of this can I? I mean if word got out it could go seriously pear shaped very quickly.
"So Dave, how did it go at the Klinik?" Jen got to the point of her call.
Maddy Bell 30.01.09 © 2009