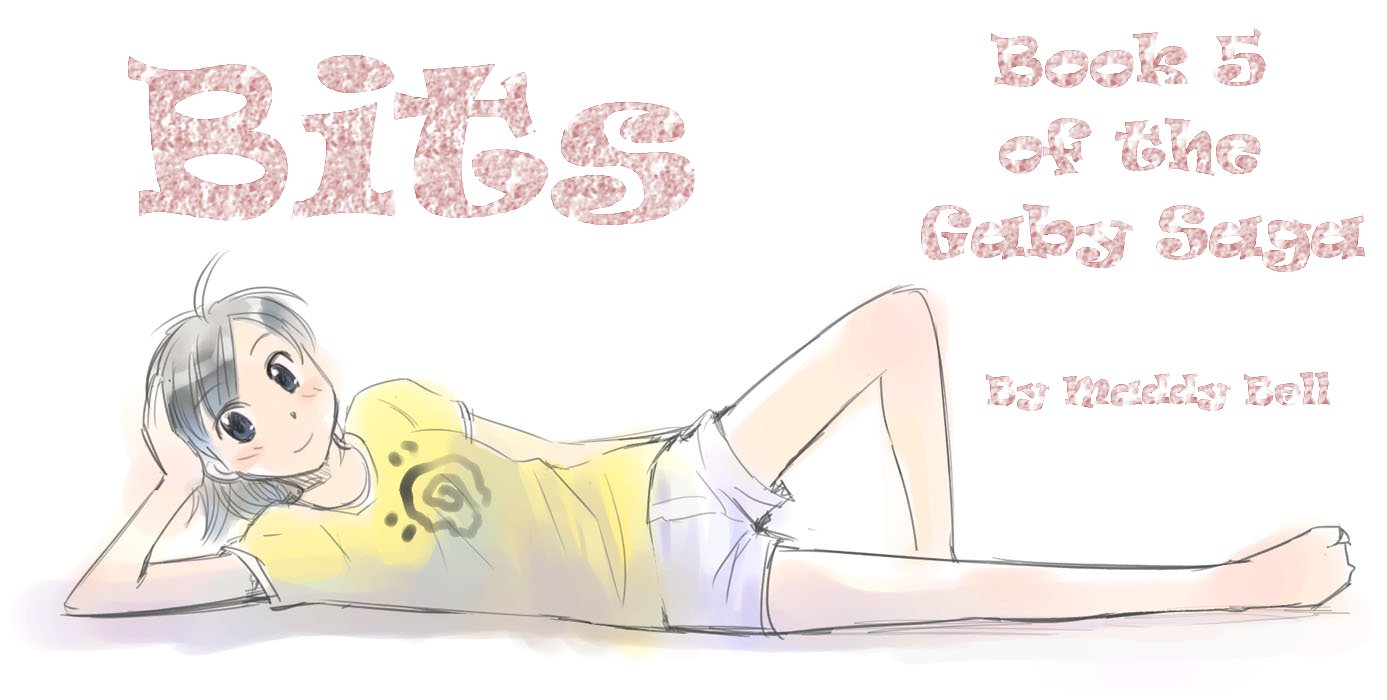 Chapter *27*
Ich bin Drew!
Herr Viessner's English class was excruciating! Boy am I glad that that's over! The whole lesson was supposed to be in English except I found myself cringing almost every time one of my classmates mangled the language. At one point, Helmut, who seems to be the class swot, managed to make what I thought was a simple sentence into something so complicated and plain wrong that I had to stifle a laugh. Of course Herr Viessner called me on it so I had to stand up and translate it correctly.
Afterwards I felt a bit guilty over my smugness; I mean I know I do a similar if not worse job of German!
"Come on Drew, stop Wollversammlung , we need to get to the Biologie lab." Steffi encouraged.
"Um yeah." I slung my bag over my shoulder and trailed after my minder and the rest of the class.
Biology wasn't too bad, I managed to follow most of it, we were looking at the plants and animals of somewhere called the Heide, which according to the map is up north somewhere. It was quite interesting even if I didn't understand it all. Still I've got a list of words to translate; maybe it'll make more sense then.
"So Drew, we'll see you at seven thirty at the bakery?"
Seven thirty!
"Yeah okay, see you in the morning Steffi."
"Tschuss!"
Steff headed off to the bike storage area, as I was supposed to be meeting Kat I found a bit of wall by the bus stands and settled down to wait.
It seemed a bit strange to Drew, riding a bike without all the right togs on but lets face it, you can hardly ride to school in full lycra! There was no way that he'd ride without mitts and the Klein had Spuds so his Atb shoes were a must too.
"See ya later kiddo!" Mum called from the kitchen as with a wave he set off to meet the girls.
He did a backwards wave as he set off clicking his cleats into place as he rolled off the drive. The ride up into the village took him along Alt Rech Weg, the street the Bond's now called home, then where the Esch road headed off, into the Altstadt, the heart of old Dernau. The bakery was actually housed at 33 Bäckstrasse in a modern apartment block, its glass frontage so different to the bakeries back home.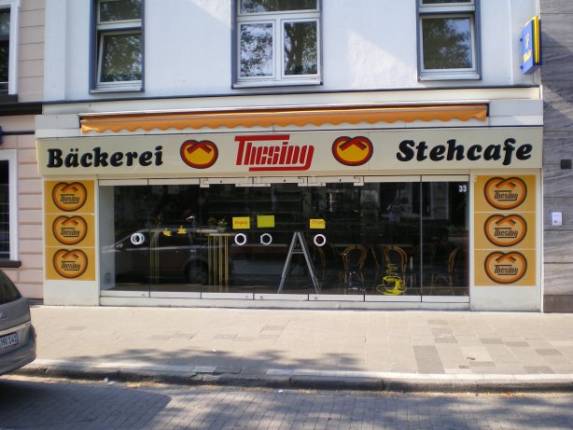 There was a bike rack by the road into which he parked the Klein, the natives trust was starting to rub off on him, the lock stayed in his ruckie for now. The Bäckerei Thesing didn't look very open, he was a bit early yet after all.
"Hi Drew, come in, the others won't be far behind." Connie greeted him as she struggled with the door and the offer board.
"You want a hand?"
"Thanks, if you could hold the door?"
"Sure." He held the door open and Con soon had the A frame placed on the pavement.
"Come, Mama is already pouring coffee."
Coffee? He followed her into the shop and although he had made a couple of bread buying trips the last couple of weeks he only now really looked around. On one side was the familiar counter, at this hour almost full of baked goods but Con was heading to the other side where there were various tables and a few high stools to perch on.
"So how are you enjoying it here?"
"It's okay I guess."
"Here we go Connie."
"Mama this is Drew, they have the new house on the old road. Drew, this is my mother."
"Hello Drew, another addition to the gang! Don't let Connie coerce you into anything."
"Mama!"
"Um Güten Morgen Frau Thesing." I didn't catch half what she said but she was smiling so I guess it wasn't anything bad.
"Morning guys!"
Over the next few minutes all of the girls arrived and I found myself enjoying what the others insisted was a usual breakfast of coffee, brötchen and a Danish pastry. It was fairly filling and I was surprised that everyone was tucking in – I mean half the girls back home don't eat breakfast at all.
"Ooh is that the time, we'd better get a move on!" Steffi mentioned.
I joined the mass exodus and quickly found myself in the breakaway group of my first Dernau – Silverberg Grand Prix! What surprised me most was that despite the motley collection of trekking and roadster bikes we were actually riding along at a good lick. Just like in a race there was a constant change of riders at the front as people maneuvered to talk to different people in the group. I could just see the girls at home doing this every day – NOT! And it wasn't like we were the only group either, we must've passed or seen at least a hundred other riders in the twenty minutes it took us to reach Ahrweiler. Our only hold up was the crossing that took us into the school – we had to stop for about thirty seconds!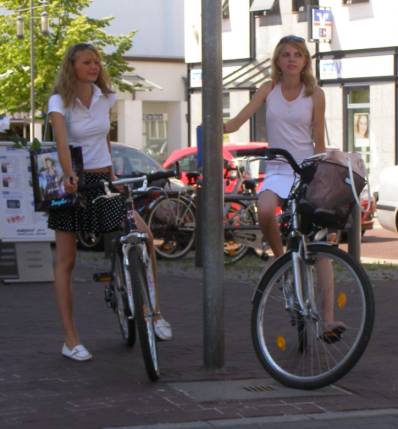 Unlike back in Warsop, Silverberg's bike park ran to more than a dozen stands behind the boiler house. In fact huge collection of two wheel transport for the most part was parked under the sports hall, and not just bikes but quite a few of those Mofa things too. In many respects the Silverberg Gymnasium is a lot like Warsop College but this really rammed home the difference.
And so day two of my German school career got under way.
I can't remember how many times I told people 'Ich bin Drew', but by the weekend it must've been into the hundreds!
----------------
"So what did you do today?" Dad enquired as he speared more potatoes onto his plate.
"Not much, I went for a ride up to the Nurburgring then I came home and surfed a bit."
"Surfed? Looking for anything in particular?"
"Not really, just catching up with my emails and a few of the racing sites."
Dad wasn't exactly subtle in his probing; did he actually think I would admit to looking for porn? Not that I was!
"I've spent the afternoon trying to sort out your racing permit"
"Can't I just use my UK one?" This licence thing was a bit of a farce.
"Well you could but only for circuit events not the elite series."
"So I miss a race 'cos some dimwit put the wrong thing on my permit." I fumed
"Its only one event kiddo, you'll get to make your German debut nearer home though. And look at it this way, it's a good job your sister spotted it when she did otherwise they'd've had you riding the girls series!"
There was that I guess, for once I was thankful for my siblings nosiness.
"I guess," I agreed as I chased some Erbsen, stupid name for peas, around my plate.
"I was thinking," Dad went on, "you fancy watching yer Mum on Sunday instead?"
Mum and the rest of the Apollinaris pro's are riding in Düsseldorf Sunday, Mum and Jules went today so they could do the shops tomorrow leaving me an' Dad here.
"Yeah!" I enthused, after all if I'm not racing my next favourite thing is watching Mum ride.
"Okay, that's settled then."
It's pretty cool really, since we got here last week Mum has really cheered up and she almost insisted that she be on the card for Sunday, her first race post cancer. It's not like she's expecting to win or anything but I guess I know how she feels – I hate not racing. And Sunday is really only a toe in to see how much fitness she has – training rides are one thing but racing is another matter.
* A sort of hardware cum pharmacy cum stationers based in the north Midlands.
Maddy Bell 12.02.08 (revised 19.02.08) © 2008
Back to Chapter 5.26 On to Chapter 5.28 Back to The Library