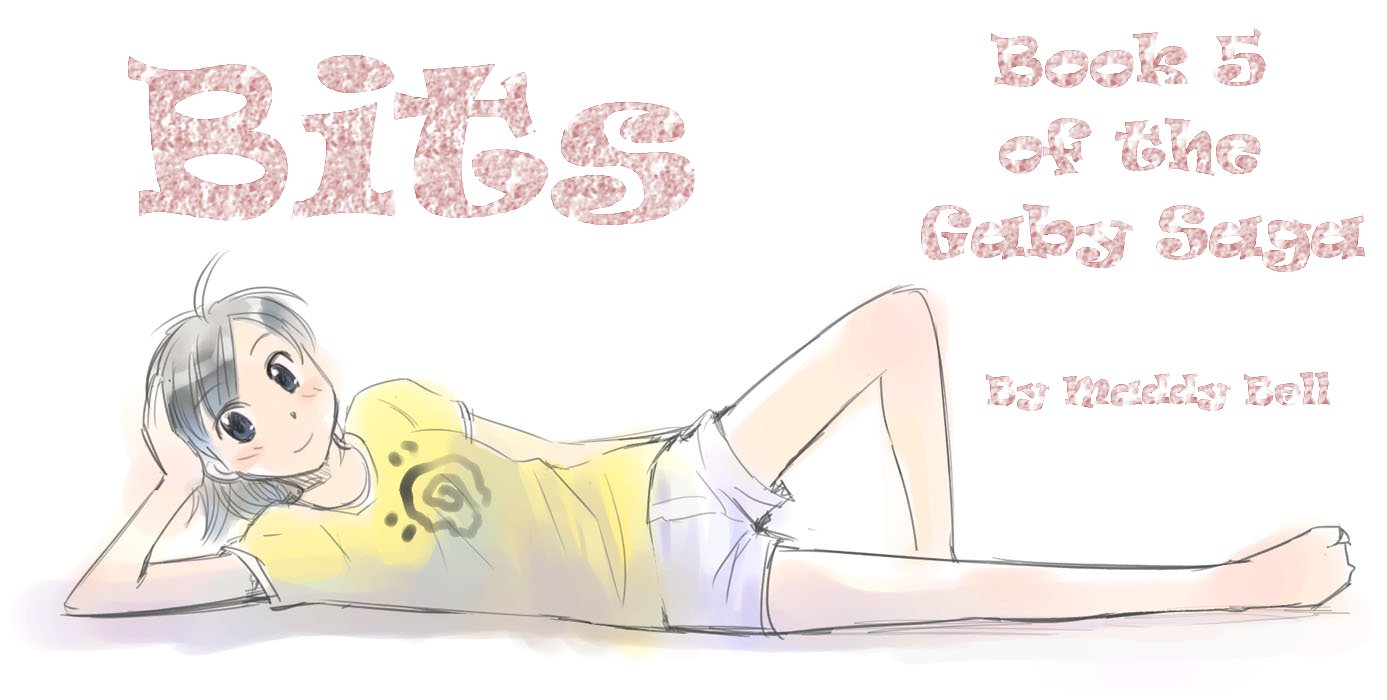 Chapter *16*

Dernau
They'd only been moved for a week but already Drew was getting used to the local roads. Of course it was a bit odd riding on the 'wrong' side of the road but for the most part he remembered which kerb to ride in! The new family residence on the edge of Dernau was the opposite side of Ahrweiler to the Pinger's place across in Lohrsdorf but the village was much more rural.
The railway station was a five-minute walk away and the few shops were another couple of minutes away. Most of the neighbours worked down in Bad Neunahr or even Remagen but a few work locally, the Bond's next-door neighbours, the Gärtner's, actually have their own vineyard! It wasn't the original plan but Stefan found the new house half built and for sale so everything moved up by quite a bit.
After talking with the school it was decided that Drew should attend for the summer term instead of waiting till September, Jules thought she'd lucked out going to the 'English' school in Bonn but that had backfired on her a bit as she was soon 'volunteered' as a teaching assistant at the Silverberg Gymnasium helping in the English department. Drew slipped down a couple of sprockets as he started the sharp little ascent to the Altenahr tunnel, the hillside above temporarily blocking out the heat of the day.
Yep on Monday it was school time, somehow he felt more nervous about that than before a big race! He burst back into the sunlight and then started to navigate the narrow main street of Altenahr even now spilling with tourists and their transport. He thought about the gang back in England, would they miss him? Would anyone in Warsop notice he wasn't there anymore? Would they care? He had to stop at the level crossing and he took the opportunity to take a pull on his bottle.
What will school be like here? At least there'll be no Gaby here, I got Kat, Lori and Freddii squared away on that one, I think they promised not to mention last year to anyone, but I'm not certain.
This afternoons ride was already one of his favourites, a mostly steady climb from home to Adenau then a choice of climb up to Nurburg. From there, today at least, it was a loop back down to the valley and after negotiating Altenahr again, a fast few km back home through Mayschoß and Rech.
As he once more fell into a steady cadence his thoughts moved to his new peers. Although he hadn't really met any of the local kids yet he had seen a few and exchanged a 'Guten Tag' with a couple of them on trips to the shops. There was a lad he'd seen a couple of times living a few doors away and there was a girl who lived over the bakery. There were some others he'd seen but they looked either older or younger.
He slipped past the end of the railway line and his thoughts turned to the new house. He couldn't remember living anywhere other than the house in Warsop, he was too young to remember the old two up, two down that the Bond's started married life in. in fact the stay in Grottoes was the longest he'd ever been away from the old house. Their new abode was quite something though. Stefan had managed to adapt the plans of the part built property to accommodate their needs better and it really was pretty cool. Built into the side of a low rise it was effectively on four levels. In the basement was a laundry room and what should've been the garage was now home to the bike workshop and storage facility, a shower and a general storage area.
The ground floor was much like Warsop except it was more open plan – and the kitchen was at the front not the back. Next to the kitchen there was Dad's office and a 'guest' toilet. Above that were the 'rents and Goth Gurl's bedrooms along with a small box room which Mum was going to set up as a guest room. Then set in the eaves was his room. Like the other bedrooms it was sort of 'en suite', it had its own shower although he still had to use the main bathroom and toilet next to Jules' bedroom for anything else. But it was his and it was huge!
It seemed strange seeing their belongings in this new setting, most of the furniture was new of course which only went to make it seem even stranger. The Pinger's and even George had helped with the move and they'd even had a party to celebrate the move. Adenau was busy with buses and shoppers and Drew prepared to start the serious climb up to the highest point of the Eifel region.
Once under the race circuit he opted for the more direct but steeper climb to Nurburg and was soon too busy concentrating on climbing to think about much else. Down a gear, out of the saddle, steady pace, friendly toot from the bus as it passed near the top. Several 'radtouren' waved as they crossed paths then back in the saddle, up a sprocket for the final run to the top. The noise from the race circuit reverberated around the trees; he'd have to come up when there was a race on. Several cars screamed along the straight as he turned to start the ride back home, amazing that he was so close!
He took a long drink from his bottle and was soon bowling along the main road at a good lick. The noise of the cars on the track provided accompaniment for several km and so intent on riding was Drew that he almost missed his turn off.
Once he'd negotiated Kaltenborn it was best part of ten downhill kilometres back to Ahrbrück and his thoughts started to wander again. 'Maybe living in Dernau won't be so bad, it might be a fairly small place but at least there are a few shops – the bakery, that Schlecker place that's a bit like Wilko's * at home, then there's the two petrol stations, the butchers, a Spar and that strange looking clothes shop. Then of course there are several restaurant cum bar places, that little café at the railway station and the wine wholesale place on the main road.'
The road wasn't the best or the widest, so when he met the bus he ended up doing a bit of cyclo cross to get past!
In some respects the Bond's new home was similar to their old. The Dukeries and Sherwood Forest attract a fair number of visitors and the Ahr valley is likewise blessed, but with knobs on! At the weekends there seemed to be a continual stream of coaches on the valley road, a few even stopping in Dernau and the cycle path was often filled with trekkers with their heavily laden tanks of bikes. It was a bit of a toss up which was the safer traffic wise to use, the road or the cycle route!
The rest of the ride to the house, it didn't seem like home as yet, was uneventful and downhill. The junior Bond let himself into the garage and was soon showered, bike hung up and headed for his eyrie at the top of the house. As everyone else was out it seemed like a good time to boot up the computer and make use of the broadband connection that Dad had finally conceded was a good idea.
…
"So what did you do today?" dad enquired as he speared more potatoes onto his plate.
"Not much, I went for a ride up to the Nurburgring then I came home and surfed a bit."
"Surfed? Looking for anything in particular?"
"Not really, just catching up with my emails and a few of the racing sites."
Dad wasn't exactly subtle in his probing; did he actually think I would admit to looking for porn? Not that I was!
"I've spent the afternoon trying to sort out your racing permit"
"Can't I just use my UK one?" This licence thing was a bit of a farce.
"Well you could but only for circuit events not the elite series."
"So I miss a race 'cos some dimwit put the wrong thing on my permit." I fumed
"Its only one event kiddo, you'll get to make your German debut nearer home though. And look at it this way, it's a good job your sister spotted it when she did otherwise they'd've had you riding the girls series!"
There was that I guess, for once I was thankful for my siblings nosiness.
"I guess," I agreed as I chased some Erbsen, stupid name for peas, around my plate.
"I was thinking," Dad went on, "you fancy watching yer Mum on Sunday instead?"
Mum and the rest of the Apollinaris pro's are riding in Düsseldorf Sunday, Mum and Jules went today so they could do the shops tomorrow leaving me an' Dad here.
"Yeah!" I enthused, after all if I'm not racing my next favourite thing is watching Mum ride.
"Okay, that's settled then."
It's pretty cool really, since we got here last week Mum has really cheered up and she almost insisted that she be on the card for Sunday, her first race post cancer. It's not like she's expecting to win or anything but I guess I know how she feels – I hate not racing. And Sunday is really only a toe in to see how much fitness she has – training rides are one thing but racing is another matter.
*A sort of hardware cum pharmacy cum stationers based in the north Midlands.
Maddy Bell 02.11.07 © 2007
Back to Chapter 5.15 On to Chapter 5.17 Back to The Library