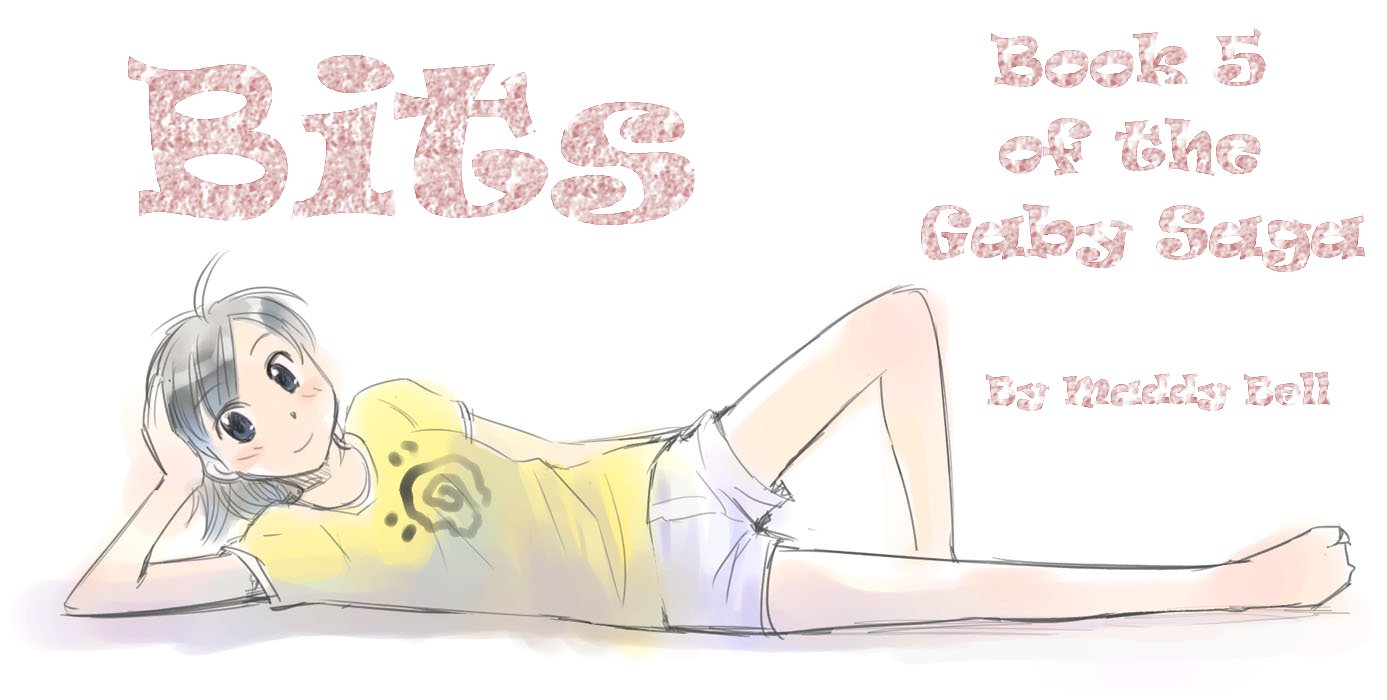 Chapter *2*

New Beginnings
Note conversation in blue is in German
Drew stood on the kerb and looked his new school over. It was nothing like Warsop College that was for sure! For a start it was in the middle of the town, there was no big security fence, no playing fields and there was a mini bus station in front of the reception area – nothing like Warsop. Of course it was quiet today, the students were off but Drew could see some activity in the offices.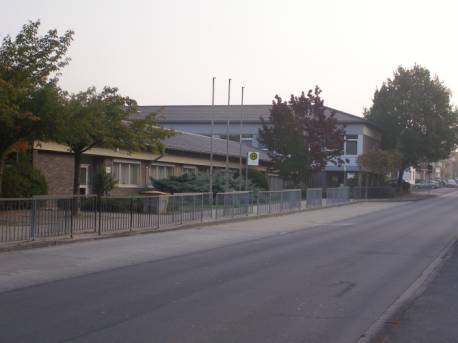 Maybe I can be me here, no dressing up, no cheerleading, no Gaby – a clean sheet. I hope so anyway. Nobody knows me here – well apart from Kat that is, so there's no reason for anyone to think I'm anything but me.
He crossed the road and peered through the trees to the main school buildings beyond, it was all pretty new and Drew thought he'd enjoy coming here, it looked friendly, hopefully the kids would be too.
There was the sound of a car door closing and then feet hurrying across the road. Who would've thought that just a few short months ago Mum was at deaths door? Drew smiled to himself, this weekend would mark his Mum's return to competition, so okay it's a series two race but it is a race! If Mum can do that he can do this.
"Come on kiddo, let's go in." Jen encouraged.
"Okay."
"Bit scary eh?" Mum enquired as they started towards the reception building.
"I guess."
"It'll be alright." She stated giving his shoulder a reassuring squeeze.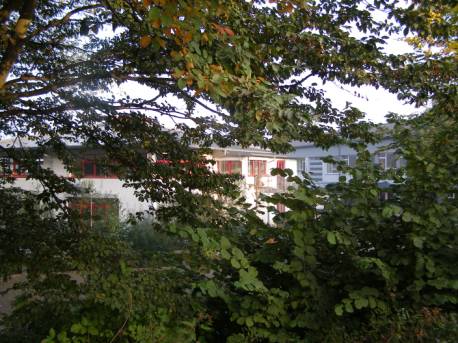 They reached the doors and Jen ushered her son inside.
"Güten morgen!" a pleasant voice greeted them from behind the hotel like counter.
"Morgen," Jen answered "we have an appointment with Fr. Boxberg, Jenny and Drew Bond."
"Ah yes, the deputy said you were coming, oh sorry I'm Claudia Pfeffer I think we spoke on the phone the other day. "
Jen smiled, "yes I think we did."
"If you want to sit for a moment I'll let Fr. Boxberg know you are here."
"Thanks."
The Bond's sat themselves on the sofa opposite the desk.
Drew hated waiting rooms and whilst this wasn't the dentist or the doctor he still felt a bit intimidated. His Mum picked up some sort of booklet and started reading, which left him to check out the room. It didn't feel like a school should, it was too clean looking! Heck, even the notice board was tidy. His German was still pretty shaky so his translation of the notes was a bit haphazard – 'Großer Tanz', big dance? Hmm June the 14 th in the Rathaus, Ahrweiler. Rathaus, that's that place opposite the church I think.
"Fr. Bond? Do you want to come through?" Claudia requested breaking Drew's train of thought.
"Come on kiddo." Jen urged her son.
Claudia led the way and just a short walk later knocked on a partly open door with a nameplate stating 'Fr. Boxberg, Rektorin' on it.
"Come."
The Bond's followed Claudia in to the heads office.
"Thank you Claudia, nice to meet you in person Fr Bond, please sit. Would you like coffee?" she ushered them not to the desk as Drew expected but to some over stuffed seating around a low table.
"Thank you, please." Jen agreed.
"Drew? Coffee?" Fr. Boxberg enquired.
"Um no thanks."
"Claudia if you could please."
"Of course." She slipped out closing the door behind her.
"So Drew you are going to join us at Silverberg Gymnasium?"
Drew tried to sort the German out, something about the school, he got that much.
"Um, yes?"
"Sorry I will try to keep it easy." The head apologised in English. "My English is not so good so can we try German?"
"Thank you, I'll try to translate if my son doesn't understand."
Drew was warming to her already, she looked to be about Gran's age and her smiling face certainly put him at ease.
Claudia returned just then and deposited a tray of coffee stuff on the table and a can of diet coke that she placed in front of Drew with a wink. Fr. Boxberg poured the coffee before settling back into her own armchair.
"So, lets see do you have Drew's Zeugnisse from England Fr. Bond?"
"Yes of course," Mum passed over what I recognised as a Warsop report card, "I've put a transcript in German inside, some of my ex colleagues writing can be a bit difficult to decipher!"
"Ah thank you Fr. Bond, let me have a quick look."
"Please call me Jenny."
"And please call me Sylvie. You said ex colleagues, you are a Lehrerin Jenny?"
"For my sins yes, I taught geography at Warsop before I started racing for Apollinaris."
"That would account for Drew's excellent grades in that subject, and very good at history also."
"My husbands influence, he has a degree in archaeology and is always dragging the kids off to look at excavations and stuff."
"He has come to Germany too?"
"Yes, he is working for Team Apollinaris as director of the junge squad."
I'd just about been able to follow most of the conversation and the bits I didn't quite get I could make a reasonable guess at. Although she isn't a language teacher Mum has done a fair job of teaching the rest of us enough German to get by. I sipped at my coke as they continued talking.
"Well Drew lets see what we can do for your schedule."
We spent the next twenty minutes organising what classes I would be doing, it wasn't that different to back home really, the names might be different but it was pretty much the same stuff, German, maths, English, science, but given both my sporting prowess and comparatively poor German I copped for an extra session of 'conversational' German and grammar with Fr. Boxberg instead of Friday afternoon games for my year. Whoopee!
I'll be in class 8-2 and although there isn't a form as such we are based in Fr. Dürst's room for most of our classes.
"So do you have any questions Drew?"
"Um is there a map so I can find my way round?"
"But of course you haven't seen about yet, I'll get Claudia to take you around. Anything else? Jenny?"
"Do you think my son will cope with the classes being all in German Sylvie?"
"Well his ability to understand seems pretty good for someone so new to the language, I will talk to his teachers regularly to make sure he is not left behind. Mostly they have some English so Drew you are not to be afraid to ask questions if you do not understand eh?"
"No Fr. Boxberg."
"Let me call Claudia."
"So Drew, you are in Fr. Dürst's room, you will see on the map room 325 in the south building, on level three?"
I located the room on the crappy photo copied map.
"Got it."
"We'll go there first so you know the way then I'll show you around the rest okay?"
"Thanks. Um what should I call you?"
"Ah of course, I never said, you should call me Fraulein Pfeffer in school but for today it's Claudia okay?"
"Okay."
She led us out into an area that I guess was used as 'playground' and towards a new looking block of classrooms.
"This block has all the classes for the artistic subjects inside, languages and drama below and art on the level three."
So Fr. Dürst was an art teacher then, maybe she'll be like Miss Cowlishaw, mind you knowing my luck she'll be a right fuddy duddy. Claudia opened the door and we made our way upstairs to 'my' class. The door was locked but I peeked through the door window, it was a pretty ordinary schoolroom except for the décor of student art and craft. Pretty much what I'd expect.
"So let's see the rest eh."
Mum and I followed Claudia across a walkway into the main school where we got what Gran would call the 'thre'pence ha'penny tour'. The science labs, canteen, home craft rooms, carpentry and metalworking departments, swimming pool and finally the sports hall.
"Besides sports the sport hall is used for many other school activities." We were informed by our ever-smiling guide. "We have student dances each term but also there are out of school activities held here. I think in three weeks there is a competition for American cheering, maybe you should give that a go with your fitness from Radfahren Drew!"
You have got to be kidding! My look must have been off putting!
"Well maybe not but I'm sure there are some out of school activities we can get you involved with Drew."
"I don't have much time really." I hedged. "Um, are there any toilets nearby please, that cola has gone straight through!"
"Sure, through the doors here and the second on the left."
"Thanks"
"We'll wait here Drew." Mum stated.
The coke really had gone straight to my bladder! I hurriedly followed Claudia's directions, second left wasn't it? I burst into the room and the first receptacle I came to was actually a cubicle, out of habit I dropped my keks and sat down – boy was that a relief!
It was only when I was washing my hands that it dawned on me – these weren't boy's toilets, unless I'm very much mistaken this is the girls! Sugar, did I miss the gents, I'm sure she said second door. My fears were confirmed as I exited the door, there, clear as day was a female figure on the door. In fact I couldn't see a gents at all, maybe she just sent me here as it was closest and no one else is around. Yeah that must be it. I was however disabused of this theory as I returned down the hall; literally round the corner from the sports hall door was the gents. Maybe she just thought of the nearest ladies as that's where she'd go, yeah that'll be it.
"So then Drew, on Monday you come to reception for eight thirty and I will take you to introduce to Fr. Dürst and your class okay?"
Eight thirty!
"Sure."
"You will cycle or come by bus?"
"Either me or my husband will drop Drew off as its on the way to the team head quarters."
By now we were back at the school offices.
"Thanks for the tour Claudia." Mum offered.
"No problem, see you next week Drew."
"Yeah, er thanks."
We emerged from the school almost two hours after arriving.
"That wasn't so bad eh kiddo?"
"I guess."
"You'll be fine, I'm sure Fr. Boxberg will keep an eye on you."
That wasn't my primary concern just then as I once again surveyed the bus stands outside the school. I've never started a school on my own before, there's always been the gang changing with me, even from nursery to infants Ally and Bern were with me. I know Kat comes here but she's in the year above me so its not like we'll have any classes with her or her mates.
Then there's the toilet business, I'm sure it was just a mistake.
"Come on daydream, we've just got time for a quick ride before your Dad and Jules get back from Bonn."
I took one last look at my new school, yep I think it's gonna be allright.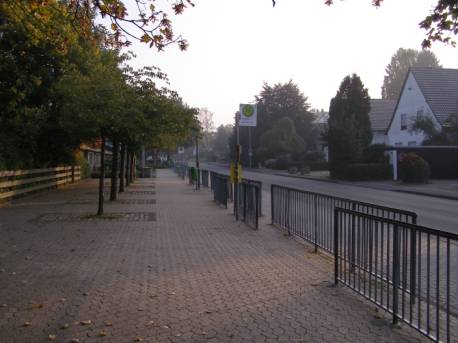 Maddy Bell 14.04.07 © 2007
Back to Chapter 5.1 On to Chapter 5.3 Back to The Library